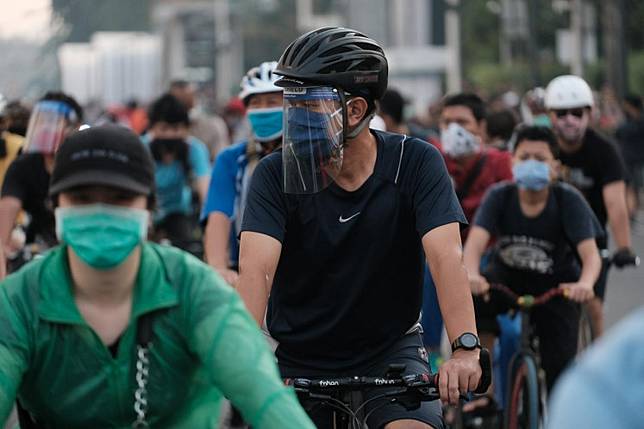 The Health Ministry's disease control and prevention director general, Achmad Yurianto, announced on Friday that the term "new normal" to describe Indonesia's post-pandemic era was incorrect and the government had changed its phrasing to adaptasi kebiasaan baru (adapting to new habits) to prevent false interpretations or misunderstandings.
"The 'new normal' terminology was wrong. We have changed the wording to 'adapting to new habits' after the 'new normal' got criticized. But the 'new normal' term keeps echoing [across society]," Yurianto said on Friday during a COVID-19-themed book launch by Saleh Daulay, a lawmaker of the House of Representatives' Commission IX overseeing health and manpower as reported by kompas.com.
The term 'new normal' was suggested by President Joko "Jokowi" Widodo in mid-May and has since been used in the country's post-pandemic economic recovery efforts.
Read also: Why a 'new normal' might fail in Indonesia and how to fix it
Yurianto explained the public did not fully comprehend the phrase and would focus on the word "normal" over the "new" aspect.
"Therefore, we decided to use 'adapting to new habits'."
Yurianto added that the government would not release new regulations on COVID-19 prevention over concerns that the public might get confused and experience information fatigue.
He appealed the public to comply with prevailing COVID-19 precautions to make the "adapting to new habits" campaign a success, such as wearing masks, practice physical distancing, washing their hands regularly and avoiding touching eyes, nose and mouth.
"We won't be talking about regulations anymore. The more regulations, the more confused we get. Let's just learn to live with [the new habits]," he added.