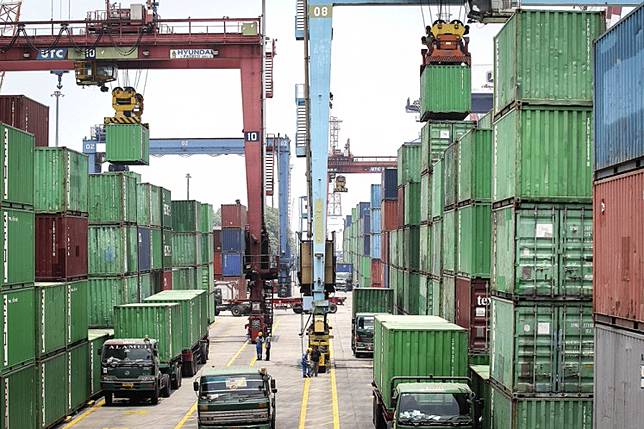 The government is seeking to expand access to the Japanese market, reduce tariffs and liberalize the movement of workers in tourism through Indonesia-Japan Economic Partnership Agreement (IJEPA) renegotiations.
According to the Trade Ministry's bilateral negotiations director Ni Made Ayu Marthini, the government is focusing on expanding its market access and reviewing Japan's Tariff Rate Quotas (TRQ) for Indonesia's agricultural products.
"In regard to market access, some of our fishery products still have higher tariffs to enter the Japanese market, including canned products. We would also like to secure the fruit market in Japan, and Japan currently implements the TRQ for Indonesia's [products]," she said during an online webinar held by SSEK Legal Consultant on Tuesday.
Greater market access for Indonesia's products would boost trade between the two countries, Made said, as Japan is Indonesia's third-largest export destination and second-largest import source.
The total value of trade between Indonesia and Japan reached US$31.56 billion in 2019, a slight decrease from $37.44 billion in 2018, according to Trade Ministry data. Indonesia also posted a trade surplus of around $320 million in 2019.
Under IJEPA, fresh and chilled fishery products from Indonesia, including salmon and trout, are excluded from tariff reduction commitments alongside canned tuna products. Meanwhile, other canned fishery products are subject to further negotiations, according to the IJEPA's Annex 1.
"We want 0 percent tariff on [canned fishery] products because we think it will be a win-win situation. Japanese consumers will have the products and there are many Japanese investors who are investing in Indonesia to produce them for the Japanese market," Made said.
Japan also imposed the TRQ policy on Indonesia's tropical fruit products such as fresh pineapple and banana, with the latter providing free entry for up to 1,000 metric tons per year for five years, IJEPA Annex 1 shows.
Besides greater market access for export products, Made said the government was also lobbying to include travel workers into an article on the movement of natural persons, which allows entry and temporary stay permits for Indonesians workers in Japan.
"As the Japanese government is currently focusing on tourism, Japan needs workers that can provide services to their tourism. We do have trained workers that could cater to that," she said.
IJEPA currently only provides entry and extendable one-year stay permits for skilled medical workers such as nurses and elderly care workers, outside of professional services workers and businesspeople, according to the agreement's Annex 10.
Indonesia has sent 622 nurses and 1,494 elderly care workers during the first 10 years of IJEPA's implementation, Trade Ministry data shows.
The ad interim charge d'affaires of the Indonesia Embassy in Tokyo, Tri Purnajaya, hopes that IJEPA would boost trade and investment between the two countries. The embassy is currently vying to establish a travel corridor for Japanese businesspeople to travel to Indonesia.
"We are currently working with the Japanese government to promote easing travel restrictions, so we could facilitate more business travel between the two sides," he said.
IJEPA was implemented by the two countries in 2008 and was reviewed in 2013 based on Article 151 of the agreement, which mandates a general review in the fifth year since the agreement took effect.
However, IJEPA's general review [GR-IJEPA] negotiation effort was stalled in 2016 due to disagreements over automotive products and steel tariffs. It was then resumed in the following year, with the GR-IJEPA report concluded in 2019.