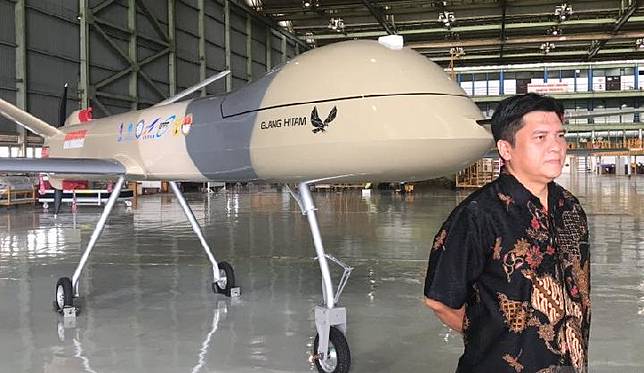 TEMPO.CO, Jakarta - Head of the National Research and Innovation Agency(BRIN), Bambang Brodjonegoro announced on Monday, August 10, 2020, that the medium altitude long endurance unmanned combat aircraft "Elang Hitam" will start its maiden flight in January 2021.
During the 25th national technology awakening day, Bambang said that the Elang Hitam has required official certification from the Indonesia Military Airworthiness Authority (IMAA). The drone will also be equipped with weapons that are produced by state-owned weapons manufacturer Dirgantara Indonesia.
"The development results will then be produced by Dirgantara Indonesia aiming for its first flight on January 2021," said Bambang in Jakarta on Monday, August 10, 2020.
The unmanned fighter drone is the result of a joint effort by the BRIN, Defense Ministry, and the Agency for the Assessment and Application of Technology (BPPT).
ANTARA