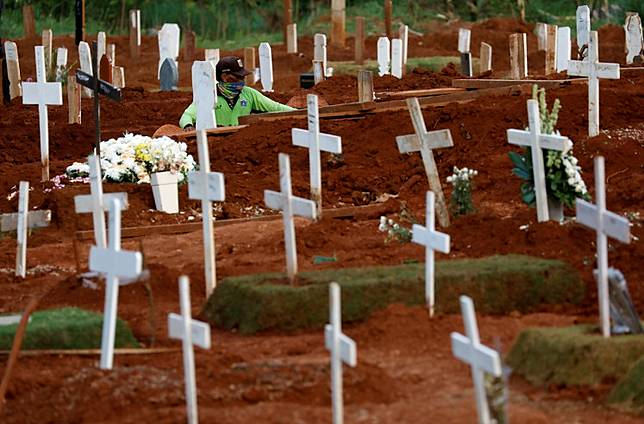 The Health Ministry has announced that 82 people died of COVID-19 on Sunday, the highest reported death toll in a day so far since the outbreak in the country started, bringing the official death toll up to 3,171.
The previous highest daily death toll was recorded on Tuesday, when 71 people reportedly died of the disease. 
"If we see the number of deaths nationwide, we are currently have [a mortality rate of] 5 percent. This is relatively high compared to the global average, which is currently at 4,72 percent," the ministry's disease control and prevention director general, Achmad Yurianto, said on Sunday.
Along with South Sulawesi, East Java reported the highest number of fatalities on Sunday with 24 deaths. Central Java province followed with 15 deaths. 
East Java remains the province with the highest number of COVID-19 deaths with 1,020 deaths, far surpassing second-place Jakarta, which has recorded 649 deaths.
With 63,749 confirmed COVID-19 cases and a total of 3,171 deaths as of Sunday, Indonesia remains the country with the highest number of COVID-19 cases and the highest death toll in Southeast Asia.