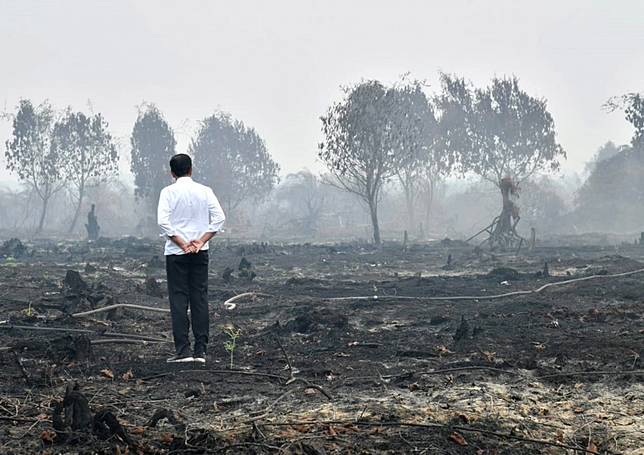 Haze from forest fires in Indonesia is an almost annual occurrence across parts of Southeast Asia. But this year, drier than usual weather has led to a greater number of blazes, resulting in a return of the choking smog that blanketed the region four years ago, affecting transport, economies and health. Thousands with respiratory problems have already been taken to hospital, hundreds of schools closed and tourism affected. Preventive measures put in place by Indonesia's President Joko Widodo need to be improved.
About 200 people have already been arrested and four corporations are being investigated. But that is no comfort to those suffering from the effects of smog in the country, which has the world's third most expansive tropical rainforests after Brazil and the Democratic Republic of the Congo, or in neighbouring Singapore and Malaysia. There are concerns deteriorating air quality will affect the staging of the Formula One world championship car race in Singapore this weekend, a major tourism draw.
If the tens of thousands of firefighters deployed and efforts to induce rain by seeding clouds do not bring swift results, there is a danger of a repeat of the disaster in 2015, when haze from fires that razed 2.6 million hectares of land blanketed the region as far as Thailand and the Philippines, leading to 100,000 premature deaths in Indonesia and economic losses of US$16 billion.
The fires are mostly the result of the burning of vegetation for palm oil and pulp wood plantations. But the economically lucrative nature of those operations make Indonesia's forests vulnerable to illegal clearing, as has been happening with the devastating blazes in the Amazon. Environmental groups claim that a moratorium on new forest clearing in place since 2011 is failing due to poor oversight, a lack of official transparency and corruption. An estimated 328,000 hectares of land have already been burnt this year.
Widodo said last month that he was "embarrassed" by the fires, which have caused a diplomatic rift with Indonesia's neighbours. Experts predict the wet season could be delayed until November. Rules and protections are failing; they need to be strengthened and better enforced.
Copyright (c) 2019. South China Morning Post Publishers Ltd. All rights reserved.