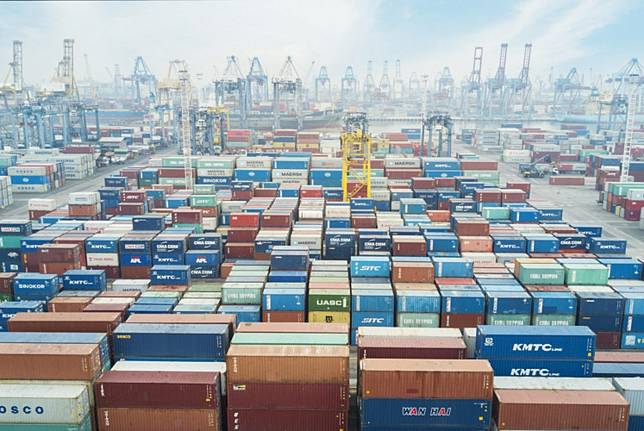 Indonesia booked a trade surplus of US$1.27 billion in June as both exports and imports rose from the slump recorded in May, signaling increasing economic activity as the country and its trading partners have begun to lift coronavirus-induced restrictions.
Exports were up 2.28 percent year-on-year (yoy) in June at $12.03 billion, the first growth recorded in four months, thanks to rising shipments of manufactured and agricultural goods, Statistics Indonesia (BPS) announced on Wednesday.
Imports, meanwhile, were 6.36 percent lower than last year at $10.76 billion as domestic demand for raw materials remains weak. But the decrease was much less pronounced than in May, when imports plummeted 42.2 percent yoy. Imports of consumer goods and capital goods rose significantly following the government's gradual reopening of the economy in June.
"The growth in exports is an encouraging sign for the economy, and we hope that this will become a positive signal of a continuing rise in exports in the coming months," BPS head Suhariyanto told reporters in a streamed news conference.
Suhariyanto added that the significant rise in exports was warranted with the relaxation of pandemic-related restrictions.
Trade rose significantly in June compared to May, when the country imposed large-scale social restrictions (PSBB) to curb the spread of COVID-19, halting many business activities, disrupting supply chains and forcing manufacturing facilities to shut down temporarily. In June, exports increased by 15.09 percent month-to-month (mtm) and imports rose by 27.56 percent mtm.
Meanwhile, the country's oil and gas exports decreased in June by 18.52 percent yoy to $580 million despite the rise in oil prices, while exports of mining products fell by 17.05 percent yoy due to falling coal prices.
Exports of manufactured goods rose by 7.09 percent, driven by increased exports of palm oil and electrical machines, while exports of agriculture goods rose by 34.36 percent yoy.
Meanwhile, imports of consumer goods grew by 37.15 percent yoy following a sharp increase of garlic shipments from China and frozen meat from Australia, among other items. Imports of raw materials plummeted by 13.27 percent, while imports of capital goods grew by 2.63 percent, driven by higher demand for laptops from China.
China, the United States and Japan remain Indonesia's largest trading partners.
In the first half of the year, the country booked $76.41 billion in exports, a decrease of 5.49 percent, while imports amounted to $70.9 billion from January to June, a 14.28 percent yoy decrease.
Indonesia recorded a trade surplus of $5.5 billion over the first half of the year, compared to a deficit of $1.87 billion in the same period last year.
Global trade is expected to drop around 18.5 percent yoy in the second quarter of this year due to the coronavirus pandemic, according to the World Trade Organization. The WTO also forecasted that global trade volumes would contract by between 13 percent at best and 32 percent at worst in 2020, amid the disruption brought about by the pandemic.
Bank Central Asia chief economist David Sumual told The Jakarta Post that the result was justified following the reopening of the economy, adding that implementing health protocols would be key to maintaining the positive trade performance.
"We still think that uncertainty remains going forward as COVID-19 is still around, but the way we are going now is overall positive for economic growth," David said in a phone interview.
Bank Danamon economist Wisnu Wardana said after the announcement that the current account deficit would narrow to 1.5 percent in the second quarter, a result he called "surprisingly positive" for the virus-battered economy.
Indonesia recorded a current account deficit of $3.9 billion, or 1.4 percent of the gross domestic product (GDP), in this year's first three months, down from 2.8 percent of GDP in the preceding quarter.