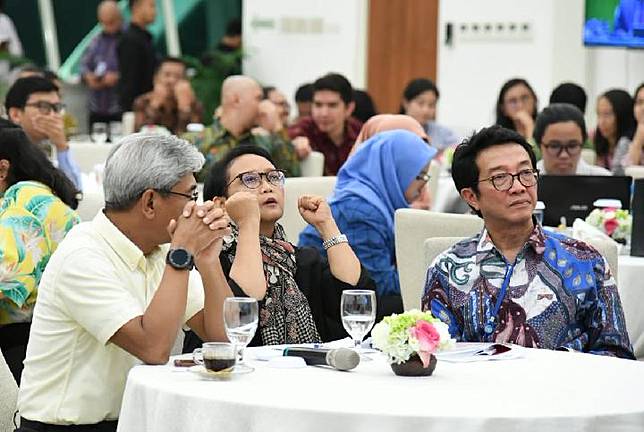 TEMPO.CO, Jakarta - Indonesia has been re-elected to have a seat in the United Nations Human Rights Council through voting in New York, United States, on October 17. Along with 13 other new members, it will serve as the council member starting in January 2020.
"Alhamdulillah, Indonesia is elected as the UN Human Rights Council member for the 2020-2022 period. The election has been held in NY. Indonesia earns the highest vote (174) from the Asia Pacific, surpassing Japan (165) and South Korea," said Foreign Affairs Minister Retno Marsudi to Tempo via Whatsapp messaging, Friday, October 18.
Retno reiterates that Indonesia secures the highest vote at 174 from 193 countries of the UN members. Indonesia is the council's founding member in the period 2006-2007 and has been elected three times, for the period of 2007-2010, 2011-2014, and 2015-2017.
"This shows that international people truly honor Indonesia's track record and acknowledge that democracy and tolerance are assets to actively contribute to the UN Human Rights Council," said Febrian Ruddyard as the Director-General for Multilateral Cooperation at the Foreign Ministry, in the press release today.
As announced on the UN official website un.org, 14 new members of the Human Rights Council are Armenia, Brazil, Germany, Indonesia, Japan, Libya, Marshall Islands, Mauritania, Namibia, Netherlands, Poland, Republic of Korea, Sudan and Venezuela.
The new members replace the outgoing members, namely China, Croatia, Cuba, Egypt, Hungary, Iceland, Iraq, Japan, Rwanda, Saudi Arabia, South Africa, Tunisia, and the United Kingdom.
EKA YUDHA SAPUTRA