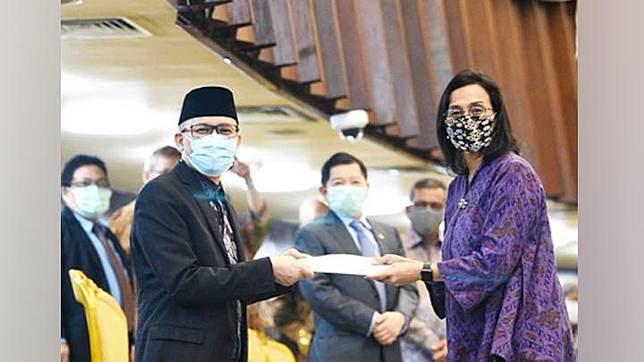 TEMPO.CO, Jakarta - The Indonesian Finance Ministry on Thursday said that Indonesia's upgrade from the status as a lower middle-income country to an upper-middle income country is evidence of Indonesia's economic security.
The ministry's head of communication and information bureau, Rahayu Puspasari, said that the country's economic security is what the government always tried to maintain for the past several years.
Puspasari wrote in Thursday's release: "This is the result of the hard work by members of society and the Indonesian government is pushing for an inclusive economic growth that also has the quality and is sustainable,"
Apart from that, the government continues to push for a structural reform focused on increasing economic competitiveness, especially in the human model, productivity, industrial capacity and capability upon increasing exports and reducing ongoing transactions deficit.
As of July 1, the World Bank had upgraded Indonesia's status from a middle-income country into an upper-middle income country, a decision based on the WB's assessment on Indonesia's 2019 GNI per capita from USD3,840 to USD4,050.
This classification is not only used as an internal reference for the World Bank but is also used by international organizations as operational guidelines. These classifications are also used as a reference for a country's qualification to use certain products and facilities provided by the World Bank, which includes loan pricing.
Read also: Luhut Pandjaitan, World Bank - IMF Discuss Coronavirus Crisis
HENDARTYO HANGGI