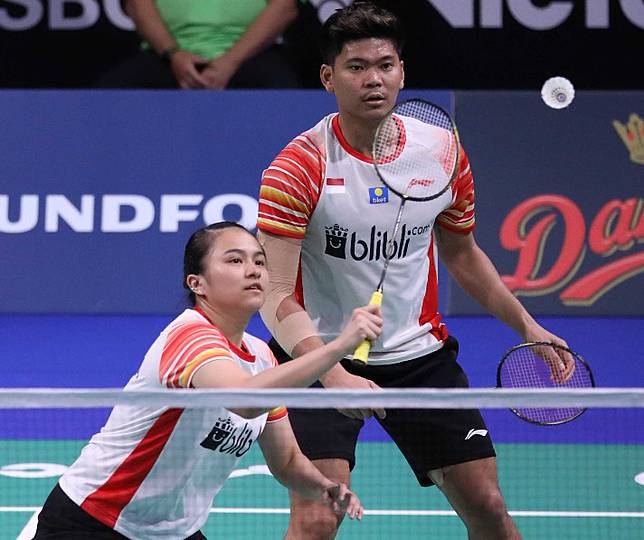 Indonesian mixed doubles badminton pair Praveen Jordan and Melati Daeva Oktavianti faced an uphill battle taking on world number two pair Wang Yi Lyu and Huang Dong Ping of China in Sunday's final of the Denmark Open, but emerged victorious, winning 21-18, 18-21, 21-19.
Having won the first game, Praveen and Melati, who are currently ranked sixth in the world, were overcome by their opponents in the second. The third game began as a tightly fought affair, with the pairs battling for ascendency.
Wang and Wuang gained the lead in the middle of the game before Praveen and Melati fought back to tie things up at 18-18. The Indonesian pair then took advantage of their momentum to close out the game.
"Praveen and Melati mastered all the necessary techniques to win the match. Praveen, for example, possesses a fast smash and Melati kept up with him throughout the match. I am happy for them, as they have finally won a super 750 category tournament," sports presenter Yuni Kartika told The Jakarta Post on Sunday.
Yuni, a former professional shuttler, said she expected the tournament to solidify the pair's skills and mentality so they could fill the void left after the retirement of legendary mixed doubles pair Tontowi Yahya and Lilyana Natsir.
Praveen and Melati reached the final after defeating Wang Chi Lin and Cheng Chi Ya of Chinese Taipei in straight sets 21-12, 21-12 in only 27 minutes.