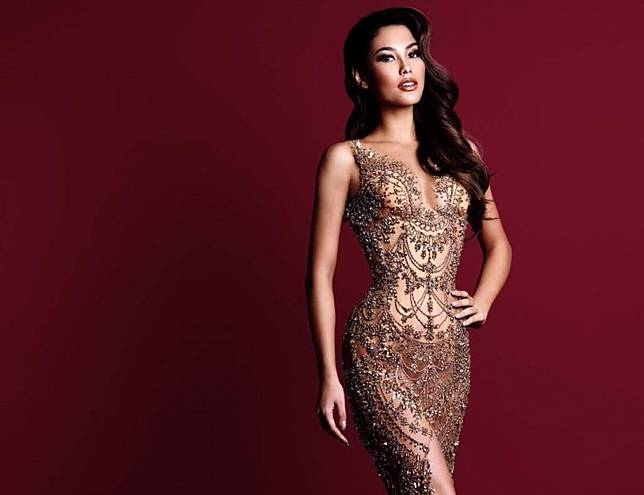 Twenty-year-old Puteri Indonesia 2019 Frederika Alexis Cull was among the 10 finalists of the 68th Miss Universe competition in Atlanta, Georgia, United States, on Sunday. 
Frederika was in the top 10 alongside Gabriela Tafur Nader (Colombia), Madison Adison (Puerto Rico), Zozibuno Tunzi (South Africa), Kelin Rivera (Peru), Birta Abiba Þórhallsdóttir (Iceland), Maëva Coucke (France), Paweensuda Drouin (Thailand) and Sofia Aragon (Mexico).
Tunzi went on to win the title of 2019 Miss Universe.
INDONESIA!!! Welcome to the Top 10!#MissUniverse2019 LIVE on @FOXtv. Airing in Spanish on @Telemundo. pic.twitter.com/USwYavKwB5

— Miss Universe (@MissUniverse) December 9, 2019
"There are so many people in this world who are left voiceless to the fact that they don't have a birth certificate – a basic human right. My charity Voice for the Voiceless is working hard to ensure that all Indonesians have that right. I aspire to be a woman who not only stands for herself but also stands for those who cannot stand on their own. Thank you," Frederika remarked in her speech.
Read also: Crowned in secret: Bali's LGBT pageant avoids limelight amid public prejudice
The Puteri Indonesia Foundation congratulated Frederika on its official Instagram page @officialputeriindonesia.
"The Puteri Indonesia Foundation, PT Mustika Ratu and every pageant lover in Indonesia wish to thank @frederikacull for her hard work and accomplishments for the country, for making the top 10 of the 2019 Miss Universe," read the post.
        View this post on Instagram                  

Yayasan Puteri Indonesia, PT Mustika Ratu Tbk dan seluruh Pageant Lovers Indonesia mengucapkan Terima Kasih @frederikacull atas perjuangan dan prestasimu yg kau persembahkan untuk Indonesia, TOP 10 - @missuniverse 2019. Dan tak lupa kami juga mengucapkan terima kasih kepada @parekraf_ri , @kemenhub151 , seluruh sponsor dan desainer yang telah mendukung @frederikacull di ajang @missuniverse 2019 ❤🇮🇩 . . Gown by @texsaverio Shoot by @wongsim Styled by @fayefliu Hairdo by @woko_s Earings by @rinaldyyunardi @theclique.hk Makeup by @bubahalfian using Beauty Queen Series @mustikaratuind . . #YayasanPuteriIndonesia #MustikaRatu #SatuIndonesia #PuteriIndonesia2019 #MissUniverseIndonesia2019 #MissUniverse2019 #Freddieisready #FrederikaCull #kemenhub #wonderfulindonesia

A post shared by PUTERI INDONESIA (@officialputeriindonesia) on Dec 8, 2019 at 6:31pm PST
The news was met with enthusiasm from netizens, who praised Frederika, who was born on the Gold Coast, Australia, for her eloquence and elegance.
"Congrats on your high placement, Fred. Proud of you," Twitter user @Marsyaadew wrote, referring to Frederika's nickname.
Congrats for your high placement fred 🔥🔥Proud of you @Frederikacull_ #MissUniverse2019 #MissUniverseIndonesia pic.twitter.com/dTnmQ0zaMS

— yuna (@Marsyaadew_) December 9, 2019
"You speak very well, Frederika," @HaneulieSky tweeted, alongside a clip of Frederika's speech. (rfa/kes)
Speech Miss Indonesia for top 20 . You speak very well Frederika@frederikacull @missuniverse
@officialputeriindonesia @bubahalfian @texsaverio #missuniverse #missuniverse2019 @indopageants @garudapageants @dpidamu pic.twitter.com/eZSZudTWY8 #MissUniverse2019

— HaneulieSky (@HaneulieSky) December 9, 2019