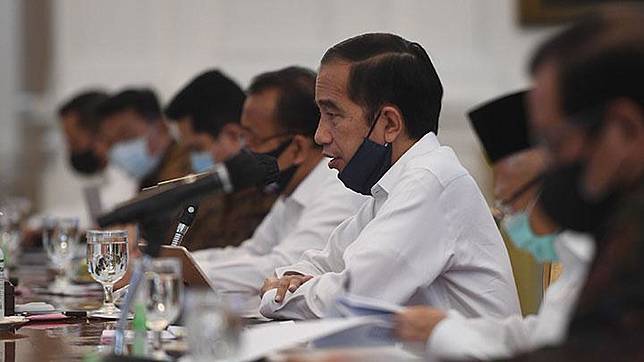 TEMPO.CO, Jakarta - Economist from the Institute for Development of Economics and Finance (Indef) Bima Yudhistira, requested President Joko "Jokowi" Widodo to not delay his plan to reshuffle the government cabinet.
Bima asserted that the immediate reshuffle will stop businesses and investors from 'wait and see'.
Bima hoped that President Jokowi can announce the reshuffle in mid-July at the latest.
"So, if Pak Jokowi has mentioned issues of a reshuffle, finish it. When? Don't just float it around. If it is just a bluff, investment realization can be hampered," Bima said in an online discussion titled 'Menanti Perombakan Kabinet' on Saturday, July 4, 2020.
Bima suggested Jokowi to replace his ministers with professional figures not affiliated with a political party because the country is currently in an economic and health crisis.
"If parties cannot propose professionals, well, sorry," Bima said.
DEWI NURITA