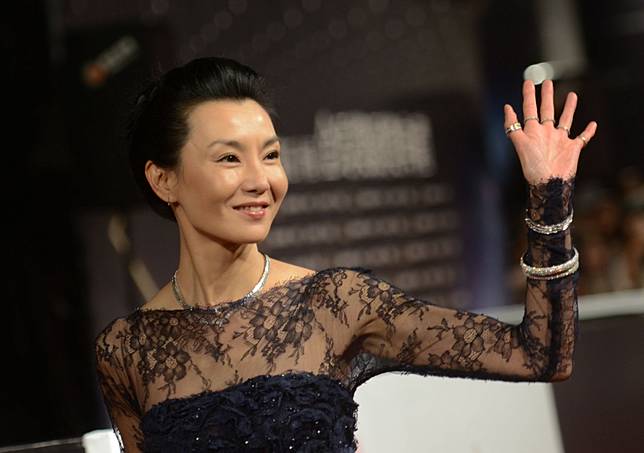 Maggie Cheung Man-yuk was the queen of Hong Kong's silver screen from the 1990s to early 2000s, the peak of an acting career that spanned three decades. The elegant actress played a pivotal part in raising the bar for Asian cinema with numerous Best Actress awards around the globe.
Educated in the UK and fluent in French and Mandarin, the origins of her illustrious career can be traced back to the Miss Hong Kong beauty pageant in 1983 when she was first runner-up.
As Cheung celebrates her 55th birthday, on September 20, we celebrate six of her best acting roles.
Cheung can do no wrong whenever she dons a qipao (cheongsam), and partnering with Wong Kar-wai and Tony Leung proved to be a winning combination for Hong Kong cinema
Fan Bingbing's top 5 most iconic film and TV roles
Wing Chi, Police Cadet '84 - TV Series (1984)
A post shared by momojuice (@momojuice) on Feb 2, 2017 at 10:38pm PST
Fresh from her appearance at Miss Hong Kong, Cheung played nerdy Wing Chi opposite an equally fresh-faced Tony Leung Chiu-wai. Adorable in those big round glasses, Cheung fitted right into the ugly duckling role. The on-screen chemistry in the ensuing love triangle between her, Leung and Eddie Kwan, who plays Kiu Chi-ho, led to fans across the city taking sides in the dispute. Cheung and Leung reputedly had a real-life relationship after the series - and though it was never confirmed, rumours persisted well into the 21st century, despite Leung being married to Carina Lau.
Su Li-zhen, Days of Being Wild (1990)
A post shared by LM (@srsalc0312) on Apr 16, 2019 at 2:17am PDT
An iconic movie that catapulted many of its cast into household names, this Wong Kar-wai film screamed to the world that Hong Kong cinema was a rising force. Who can forget Cheung and Leslie Cheung's sexually charged exchange, "From now on, we're friends for one minute", and his monologue about being a "bird with no wings". The cinematography is gorgeous and should be lauded by fans of Hong Kong cinema.
Ruan Lingyu, Center Stage (1991)
A post shared by Golden Scene Co. Ltd. 高先電影有限公司 (@goldenscenehk) on May 27, 2019 at 7:02am PDT
The eerie biopic of China's silent film star Ruan Lingyu, who rose to stardom in Shanghai at the tender age of 16 before tragically committing suicide at 24, won Cheung the Best Actress award at the Berlin and Chicago international film festivals. The performance earmarked the actress as one of Hong Kong's top talents, not to mention how stunning she looked in qipaos (cheongsam).
Chat/ Thief Catcher, The Heroic Trio (1993)
A post shared by AnitaMuiForEver (@iloveanitamui) on May 16, 2019 at 5:03am PDT
Hong Kong cinema was at its pinnacle in the 1990s, which led to budgets for adventurous scripts and concepts. Starring Michelle Yeoh, Anita Mui and of course Maggie Cheung, this dystopian fantasy by Johnnie To received mixed reviews when it came out. But it is a gutsy genre to tackle and it would prove difficult to find any further evidence of a shotgun-toting, motorbike-revving Cheung again.
Li Qiao, Comrades: Almost a Love Story (1996)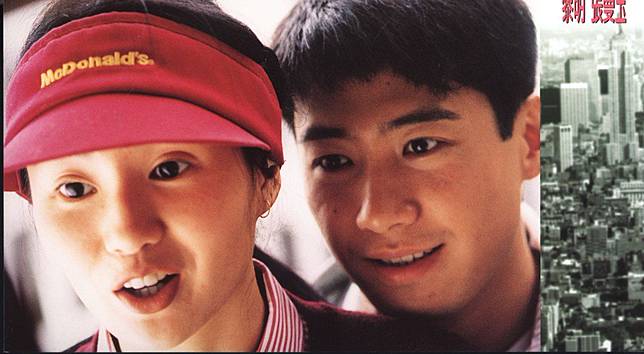 While this film placed Peter Chan Ho-san firmly on the map as a director who could produce culturally relevant films without sacrificing entertainment, this romance drama compared the relationship between Hong Kong and China to two Chinese mainlanders who migrate to Hong Kong. The wonderful thing is that you can ignore any undercurrents and enjoy a film about a friendship turned love story. Either way, it's brilliantly made. Cheung's acting pedigree ensured that Leon Lai Ming brought his A game, making this one of both stars' best performances.
Mrs Chan, In the Mood for Love (2000)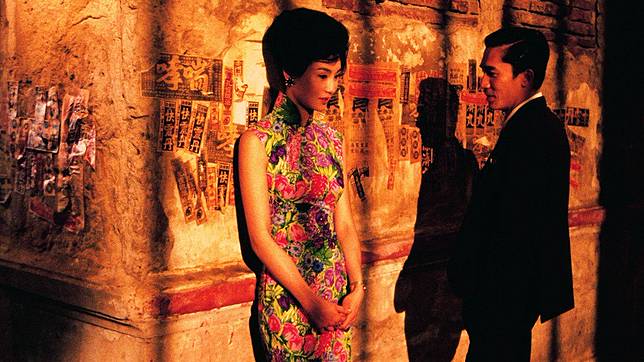 Cheung can do no wrong whenever she dons a qipao (cheongsam), and partnering with Wong Kar-wai and Tony Leung again proved to be a winning combination for Hong Kong cinema. With Cheung and Leung at their peak as actors and Wong's cinematic style striking a great balance between looks and storytelling, film-goers and critics alike loved the film, which has gone on to be celebrated as one of the cornerstones of global cinema - recently voted fifth on The Guardian's list of "The 100 best films of the 21st century", the highest non-English-language entry.
Want more stories like this? Sign up here. Follow STYLE on Facebook, Instagram, YouTube and Twitter.
Copyright (c) 2019. South China Morning Post Publishers Ltd. All rights reserved.