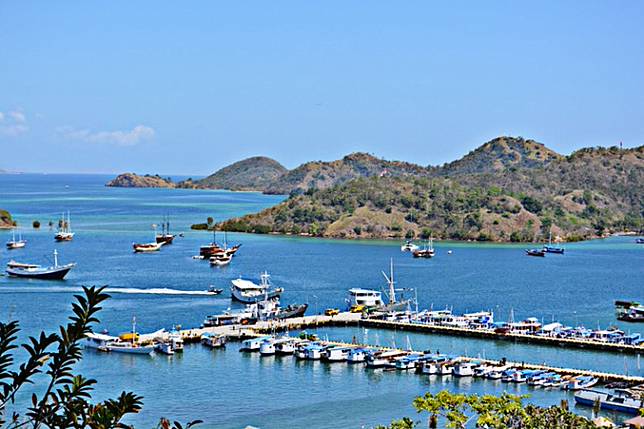 A number of pleasure boats moored around Labuan Bajo Port in West Manggarai regency, East Nusa Tenggara (NTT), have reportedly sunk because of a lack of care as tourists no longer visit the area amid the COVID-19 pandemic.
Idrus, a person in charge of a sunken boat named Sarana Inti Pangan 01, told news agency Antara on Monday that at least five boats had sunk at the port over the past three months. 
"Many pleasure boats, including the one under my care, broke and sank due to a lack of maintenance," Idrus said.
Read also: Worst period ever: Indonesia's foreign tourist arrivals fall to lowest level since 2009
The 14-ton Sarana Inti Pangan 01, which was owned by a partner of food manufacturing giant Indofood in Jakarta, sank on Monday around 8:30 a.m. No one was aboard at the time.
"The boat attendants failed to do their job in making sure no water enters the boat, which made it sunk," said Idrus, adding that the incident cost him tens of millions of rupiah.
The pandemic also makes the region void of tourists as they are not allowed to visit.
Idrus said he would work with his colleague to bring the boat to land to be repaired. "We can only hope that someone will pay attention to our current situation."
Separately, West Manggarai Tourism Agency head Agustinus Rinus said he had not heard about these sinking boats.
"I have not received any reports regarding this matter," Rinus said as quoted by kompas.com. (gis/kes)