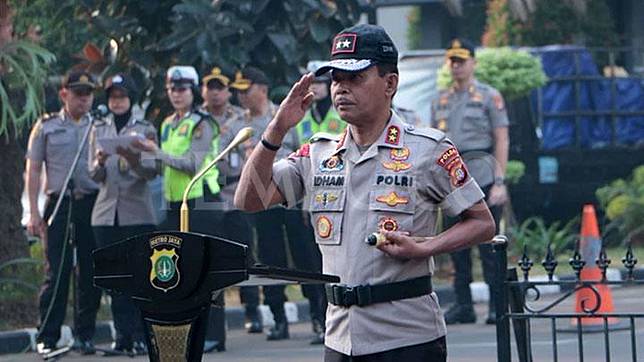 TEMPO.CO, Jakarta -House of Representatives (DPR) deputy speaker Sufmi Dasco Ahmad announced that the institution has received the President's letter that officially appoints Commissioner-General Idham Azis as the new Indonesian National Police Chief.
"[The letter has been received] and we will wait for further fit and proper test," said Dasco today.
Comm. Gen. Idham Azis previously held the position as the Metro Jaya Police Chief and Head of the Criminal Investigation Agency (Bareskrim). As for the fit and proper tests, the DPR said that it would be scheduled for next week as it needs the House's Commission III to be formed.
Former Indonesian National Police Chief Tito Karnavian was recently taken oath at State Palace as he has been appointed by President Jokowi to fill the position as Minister of Home Affairs.
FIKRI ARIGI