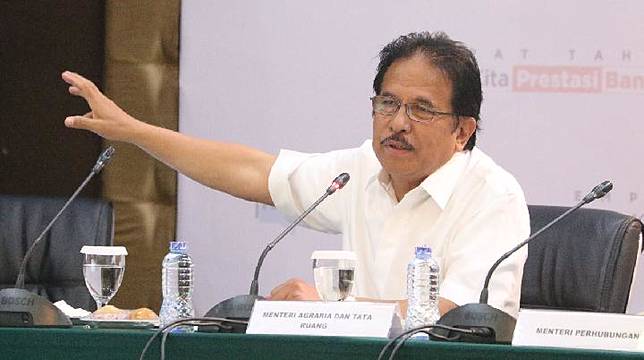 TEMPO.CO, Jakarta - Agrarian and Spatial Planning (BPN) Minister Sofyan Djalil asserted that the revocation of building permit (IMB) did not necessarily omit the government's supervision on building constructions.
To construct a building requires a standardized permit from the government and the supervision to the matter will be increased as the current permit poses many violations.
"What most important is field supervision. Other permits besides the building permit will also be dropped," Sofyan said Friday, 20 September 20.
He said other countries had implemented this policy. The supervision on the standard compliance runs continuously and demolition will be applied if a standard violation is committed. Therefore, related bills, such as spatial planning law and building law, will be revised in order to adjust to the new concept.
Sofyan added that the supervision will also be done by a third party that is verified and tasked by the government. Stricter supervision will be implemented especially toward buildings located in areas that have yet to acquire detailed spatial planning (RDTR).
"Without RDTR, people will build unreservedly. There will be required standard and enforcement against the construction will be more important," he said.
The IMB revocation is hoped to accelerate building construction and investment inflow. The idea of the permit revocation was first mentioned by Coordinating Minister for Economy Darmin Nasution as he regretted the long process to acquire the building permit which hampered investment.
BISNIS