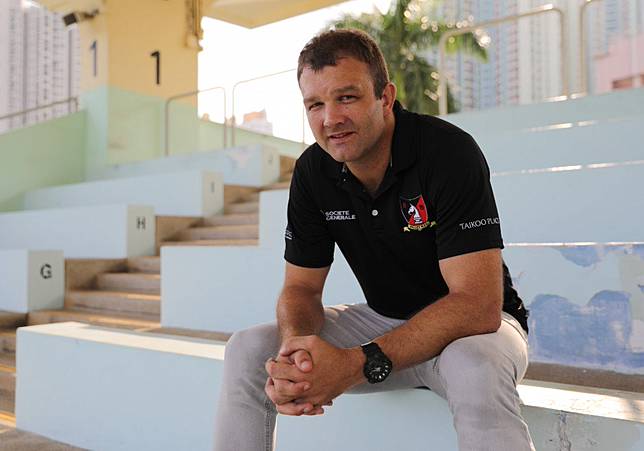 In one respect, Nick Hewson never thought his Hong Kong rugby career would last long.
"I always went into a test thinking it would be my last," said the 35-year-old Hewson. "That was always my thinking, that I had to play well and prove myself."
Fifty-eight matches later for the 15-a-side team, as well as a robust sevens career, and Hewson has the honour of calling himself Hong Kong's most capped player. He has decided to call it a day after a recurring knee injury required surgery, and Hewson, who first came to Hong Kong from Taranaki in the North Island of New Zealand in 2005 as a spry 21-year-old, is now looking on an unexpected yet impressive legacy.
"I originally came out for six months," he said. "And 14 years later I'm still here."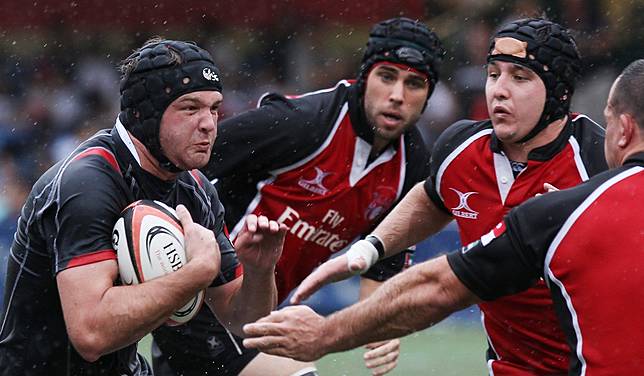 Hewson, who stands 1.88 metres, is now the chief operating officer for the Societe Generale Valley Rugby Football Club, an outfit he helped to a staggering 10 grand championships and four league titles. Hewson is still also actively involved in horse breeding in Hong Kong, stating he has a few that should be competing in the city within the coming months.
On the pitch, Hewson, who usually slotted into the back row for fifteens and as a forward in sevens, said looking back on his decision to leave New Zealand 14 years ago turned out quite all right.
"I was a young guy and working in the horse breeding industry in New Zealand, and I got to the point in my life where I said, 'I need to go explore.' And so Hong Kong has been my life ever since."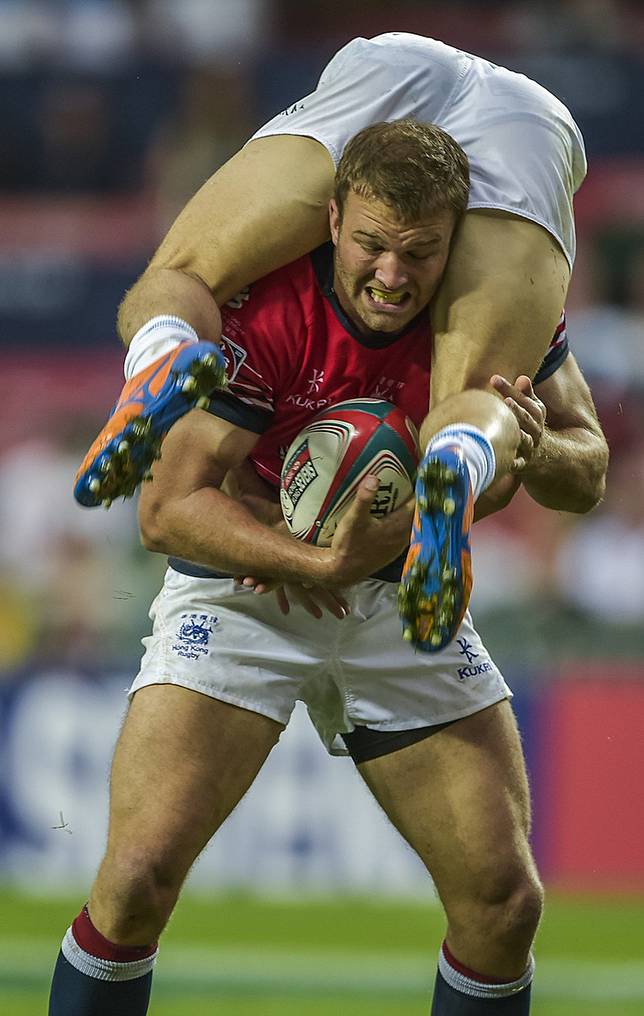 Hewson brought an impressive pedigree with him. He represented Waikato at the under-19 level in a side that featured future All Blacks Richard Kahui, Brendon Leonard and Aled de Malmanche. He then played senior rugby for Hautapu before making the leap to Asia.
Dai Rees, the chief rugby operations officer for the HKRU, coached Hewson at both fifteens (where he captained the squad) and sevens level. He highlighted Hewson's "uncompromising Kiwi style of play" that helped elevate the level of those around him. Rees said he had a front-row seat for a generational player for Hong Kong.
"If you could have 23 or 12 players that played like Nick, that gave it their all at every opportunity, you be winning all of your games."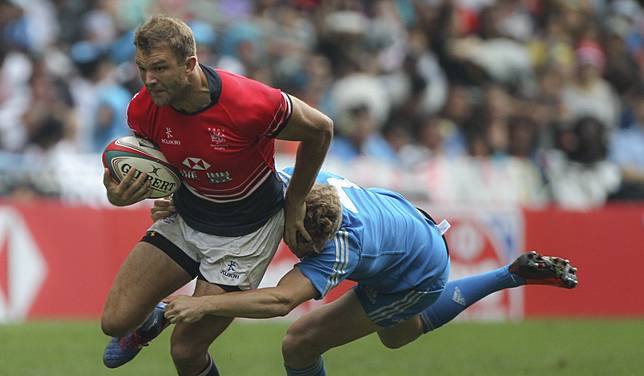 Hewson's first taste of international rugby came in 2009 against Germany in a career that has taken him from South Korea and Cook Islands to the deafening cheers inside Hong Kong Stadium for sevens competitions.
Hewson said playing in front of 67,000 fans against Japan during the Asia Rugby Championship two years ago was another surreal experience.
"I always felt as if it was such an honour to pull on the jersey every time. It was always a very proud moment and a privilege."
However, a nagging knee injury that Hewson played through right up until the 2019 Rugby World Cup Repechage in November of last year finally required him to go under the knife and call it a day. He said he felt good about the decision, knowing it was his body that quit on him and not his mind.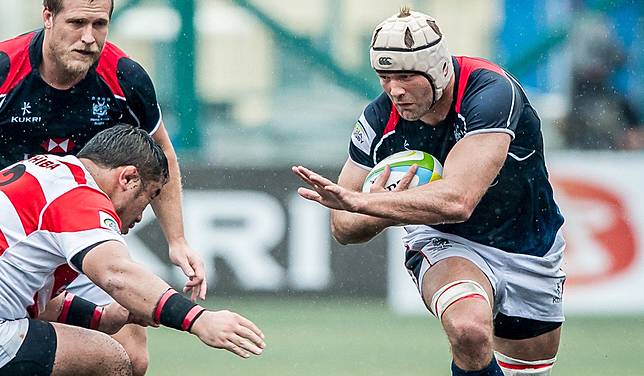 "A lot of people have asked me about the transition from playing and I'm quite happy to be honest. I'm OK with watching now - probably because I'm still recovering from the surgery."
Off the pitch Hewson said he fell in love with Hong Kong's "vibrancy" and all the fast friends he made within the city's deeply rooted rugby community. He also met his wife Claire, a South African, in Bali in 2005, and the two now have four-year-old twins, Jacob and Emily. Hewson is coaching the two in mini rugby, something he is enjoying every week.
"It's pretty rewarding too, you get them out of the session and you feel like you've explained some things to them and got them going in the right direction."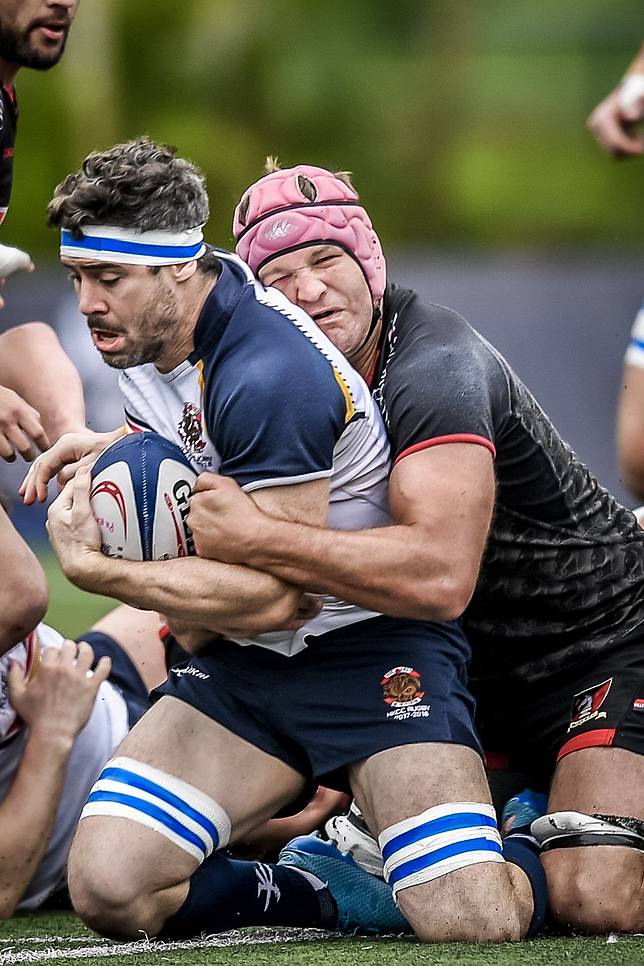 Through it all, he said he has to give a shout out to his better half for letting him fulfill the dream of playing professional rugby and putting it all on the table when it came to life on the pitch.
"(Claire's) put up with me being away from Hong Kong a lot, looking after the kids. Having twins during my career, at the time we just cracked on, but looking back on it now, two kids during full-on training and playing was a lot of work, very switch on and switch off. So I'm very thankful for her."
Copyright (c) 2019. South China Morning Post Publishers Ltd. All rights reserved.