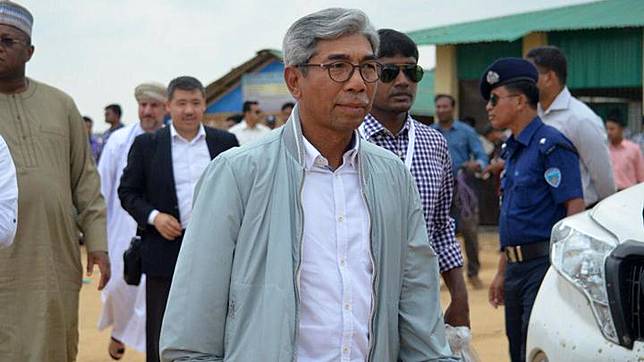 TEMPO.CO, Yogyakarta - A total of 400 Indonesianists from 43 countries attend the World Indonesianist Congress held in Yogyakarta State University (UNY), on October 14-15.
The congress participants came from academicians, researchers, and students from aboard, studying different sciences in the archipelago. The first congress is themed 'Building a Better Future of Indonesia: Toward a Tolerant, Vibrant, and Creative Society'.
"This is our effort to empower Indonesianists so they can contribute to the future of Indonesia," said Deputy Foreign Affairs Minister AM Fachir during his speech on Monday, October 14. "Indonesianists are those who have a keen interest in and devotion to Indonesia."
Fachir highlighted that Indonesianists could contribute to three sectors, viz. multicultural nation, human capital improvement, and economic transformation.
"As Indonesianists, you have an important role to contribute to Indonesia's future," Fachir asserted.
He recalled that since 1945, the first generation of Indonesianists explored the post-colonial country. The second generation focused on the development sector, while the third generation on the reform order.
"The fourth generation is still looking for its focus. This is your turn now," said AM Fachir before the congress participants who hail from the United States, Australia, the Gambia, Germany, Myanmar, Russia, China, East Timor, and Jordan.
MUH. SYAIFULLAH