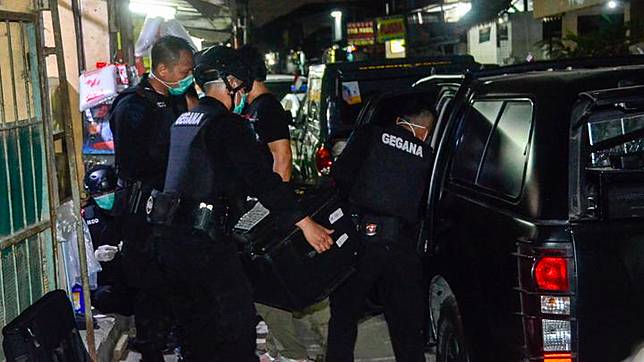 TEMPO.CO, Makassar - South Sulawesi Police`s Bomb Squad (Gegana) was still investigating the huge explosion that was occurred at Parepare District Attorney's Office, Tuesday afternoon, November 19.
Parepare Resort Police Chief Adj. Comr. Budi Susanto said he had not acknowledged the source of the blast yet.
"The police bomb disposal unit is still examining the scene, we have not yet known the source. It set off in the backyard of the District Attorney's Office," Budi told Tempo today.
Budi explained that the incident happened at around 02:50 p.m. "I was informed that it was a huge blast," he recalled.
The police immediately placed a line in the perimeter, investigating and tracing the incident that broke glass windows and caused building walls to crack.
DIDIT HARIYADI