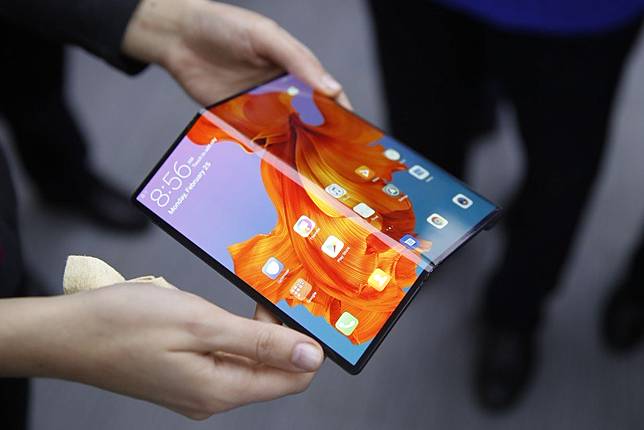 Huawei Technologies launched its long-awaited foldable 5G smartphone in China on Wednesday with a price tag of 16,999 yuan (US$2,400), making it the most expensive handset to be offered in the world's largest smartphone market.
The foldable offering from Huawei, first unveiled during the Mobile World Congress in Barcelona in February, will be sold through Huawei's self-run e-commerce platform from November 15 amid limited initial supplies, according to an announcement on the company's official Weibo account. The launch is about six months behind the original schedule.
Pricing is in line with the 2,299 euro price tag announced for the European market in February. On Wednesday, the Shenzhen company also said it had shipped 200 million smartphones to date in 2019, 64 days earlier than the same shipment milestone last year.
Huawei's expensive and limited offerings have always been sought after in China. Its luxury Mate 20 Porsche Design edition, released last year, was priced at more than 10,000 yuan in the country, and due to limited supplies consumers had to pay more for the model from third-party retailers.
Huawei's Mate 30 Porsche Design edition, priced at 12,999 yuan in China, will start official sales on November 10.
A Huawei spokeswoman declined to comment on how many foldable phones will be available initially in China. She added the company has yet to finalise its sales plan for the Mate X in overseas markets.
Samsung Electronics and Huawei are the only major handset brands that currently have foldable phone offerings. Both handset makers have had to postpone their original launch plans.
Samsung postponed the Galaxy Fold's release by about five months to September this year to fix display issues after an early roll-out ended up putting defective devices in the hands of reviewers. Samsung also cancelled a press briefing to introduce the foldable handsets to the Chinese market in late April.
According to recent Chinese media reports, including one from Sohu.com, the South Korean brand will soon introduce its foldable phone to the Chinese market, after launching in markets such as South Korea, the UK and the US first, with an estimated price tag of around US$2,000 per unit.
For more insights into China tech, sign up for our tech newsletters, subscribe to our Inside China Tech podcast, and download the comprehensive 2019 China Internet Report. Also roam China Tech City, an award-winning interactive digital map at our sister site Abacus.
Copyright (c) 2019. South China Morning Post Publishers Ltd. All rights reserved.