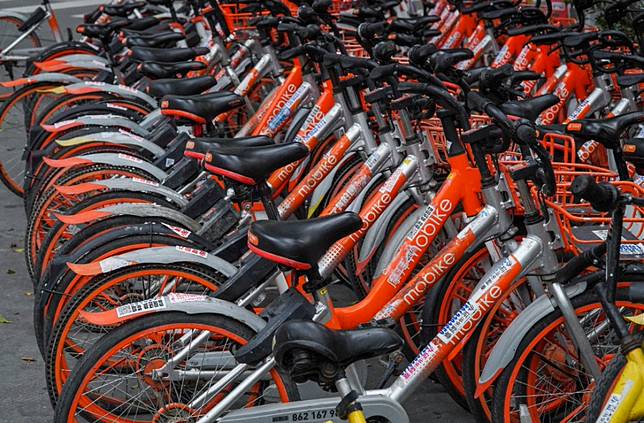 In this installment of the Abacus Tech Survival Guide, learn how to rent a Mobike as a foreign visitor. We picked Mobike over other Chinese bike-sharing apps for a couple of reasons:
First, Mobike has global operations (albeit with a slowly shrinking footprint). It's active in several European countries, for instance, which means anyone from that part of the world can sign up for Mobike using their domestic cell phone number. Second, the Mobike app is available in English and other languages -- perfect for travelers who don't read Chinese.
Biking in China is safe in general, but it's useful to follow these simple tips.
Ready? Let's ride!
The Mobike app can be downloaded from the iOS App Store or Google Play.
Once you open the app, fill in your cell phone number and enter a 6-digit verification code sent to you via SMS. As long as you're using a phone number from a country that Mobike operates in, such as the UK, you should have no trouble registering.
You can create a password for your account or opt out by tapping the "x" at the top left. Bear in mind that if you don't have a password set up, you'll need to log in with an SMS verification code next time, as well.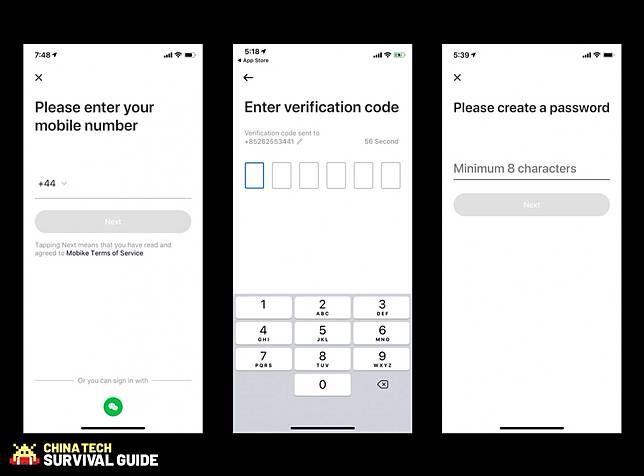 You won't be allowed to unlock any bikes unless you have your payment information filed in the app. Tap on the profile logo on the top left, go to "My Wallet" and select "Top Up."
Choose how much money you want to add. If you only plan to ride in China, usually the smallest possible amount will do (unless you're planning a full-day biking marathon). Fill in your credit/debit card information.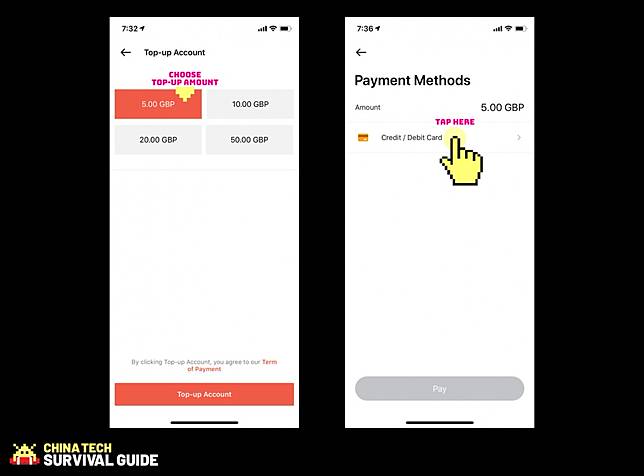 You're pretty much all set. Now it's time to look for a bike!
Once you land in China, you should have no trouble using the app's GPS function to locate bikes near you. They appear as bright orange dots on the map. The actual bikes are also orange.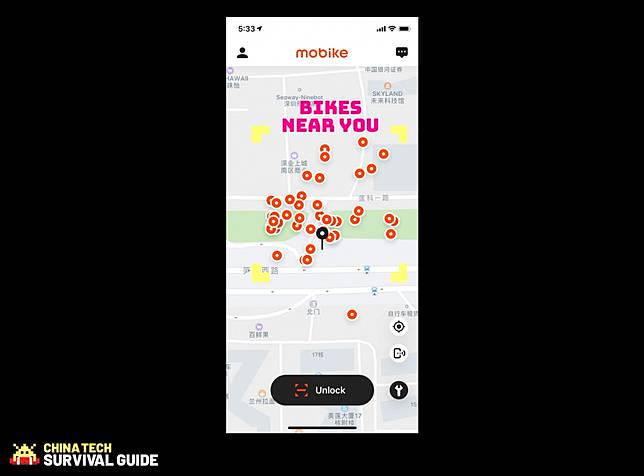 Once you find a bike you want, look for a QR code near the handles or the back wheel. Tap "Unlock" on the app and scan the code. The app will tell you when you've successfully unlocked the bike. If you listen carefully, you'll also hear a click sound from the bike lock. Hop on right away!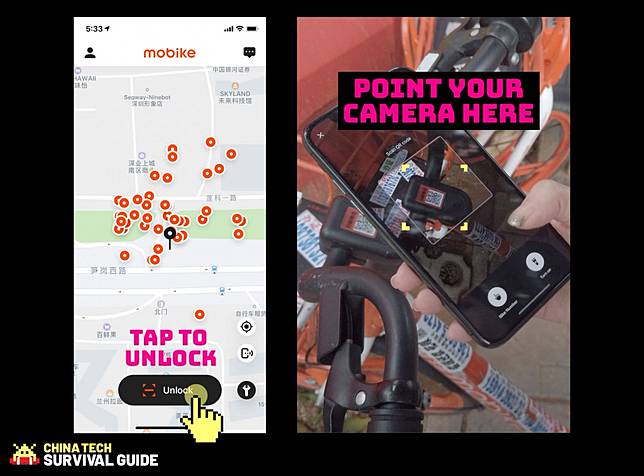 On arrival at your destination, just park the bike at a convenient public area that doesn't block traffic or pedestrians. If you see other bikes around, that's usually where you want to leave your bike.
Before you go, make sure you manually lock the bike by flicking the lever on the lock, which is located near the back wheel. Check your app to confirm that the trip has ended. You'll be charged according to how long you rode.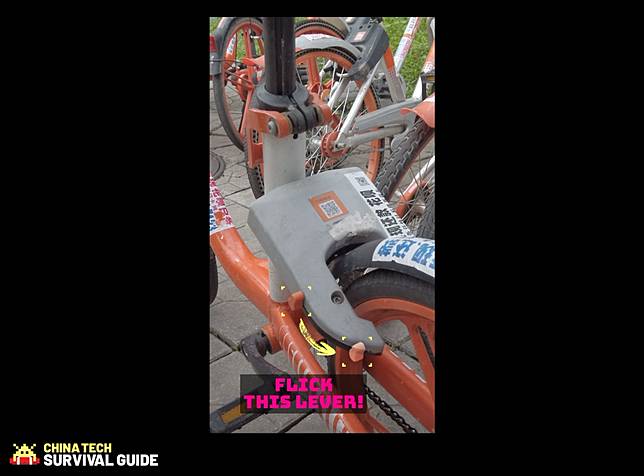 Copyright (c) 2019. South China Morning Post Publishers Ltd. All rights reserved.