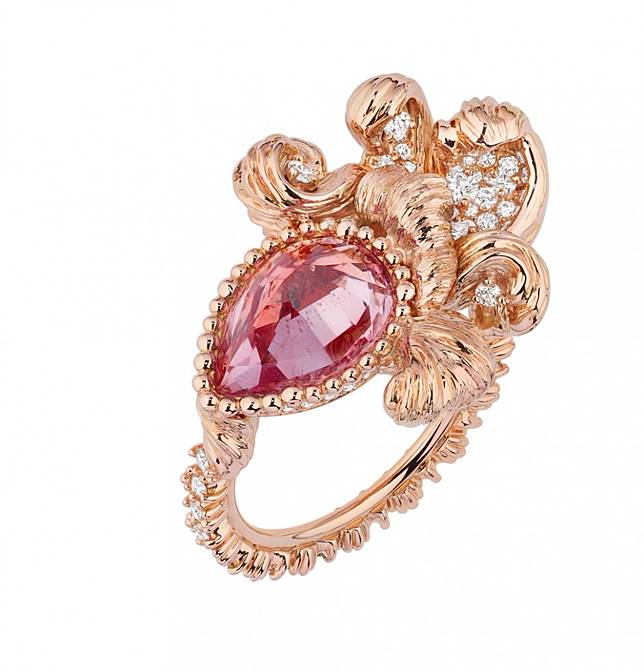 Private passageways and boudoirs inspired Dior, and a fascination with Russia famously inspired Chanel, but now many high jewellers are drawing richly from history to craft new collections
The virtues of vintage-inspired jewellery come to the forefront when connoisseurs and collectors become interested in the provenance of items they invest in, such as art or timepieces. And jewellers are creating jewels that resonate with the romance of history thanks to enduring design aesthetics.
In the new Paris, Vu Du 26 collection Boucheron creates the Colonne d'Acanthe long necklace, inspired by the acanthus columns that were a common feature of ancient Parisian buildings.
It takes shape in a tassel made with freshwater white pearls, with acanthus leaves on top in carved mother-of-pearl and paved with diamonds.
Continuing to embrace history, the Arcades ring by Boucheron is also inspired by the city's architecture.
Two antique medallions " cameos in ivory with their original ebony wood frames from the 1820s, of Livia Drusilla and her husband, the Roman emperor Domiziano Augustus " play protagonists in the Imperial Acanthus transformable necklace by Bangkok-based Italian jeweller Alessio Boschi, whose intricately crafted, unabashedly flamboyant creations are gaining converts.
"The Acanthus leaves motif is taken from … the carved marble panels of the Ara Pacis altar, a 2,000-year-old ancient Roman temple, built under the rule of Augustus and dedicated to the (Roman) goddess (of peace) Pax", says Boschi.
Echoing the antique charm of estate jewels, the latest Belle bridal collection by Harry Winston, pays homage to the exceptional jewels of Arabella "Belle" Huntington.
The jeweller's legacy began when he bought the entire collection of this prominent American jewellery estate, for US$1.2 million in 1926.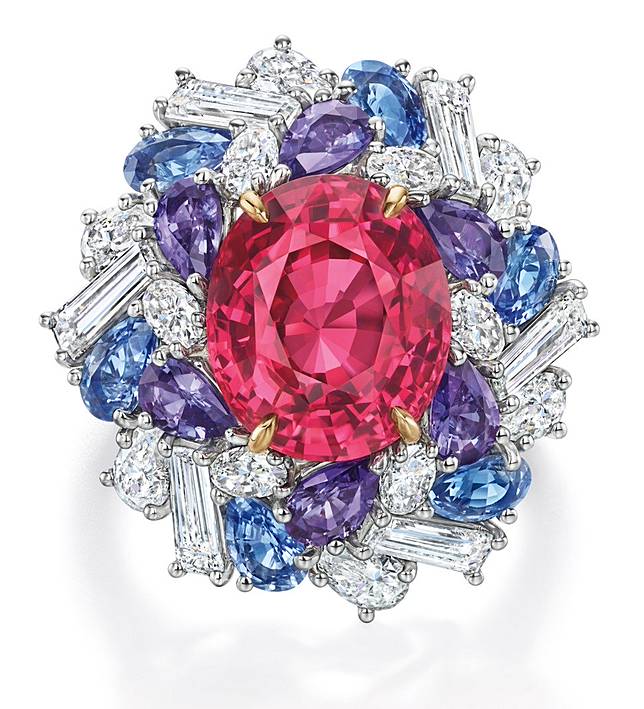 Continuing to be inspired by history " archival sketches dating back to the 1950s and 60s " the new one-of-a-kind cocktail rings collection, Winston Candy by Harry Winston, pairs fancy-coloured centre stones with a mix of diamonds and vibrant gems, from mandarin garnets, to rare tourmalines, pastel sapphires and sparkling spinels. Intriguing colour combinations recreate the grandeur of the jewellery of that time.
"The Russians fascinate me," said Gabrielle "Coco" Chanel. After an intense love affair with the Grand Duke Dmitri Pavlovich in the early 1900s, she became so enchanted with this empire that she placed a mirror with a sculpted frame design of the double-headed eagle of imperial Russia in her Paris flat.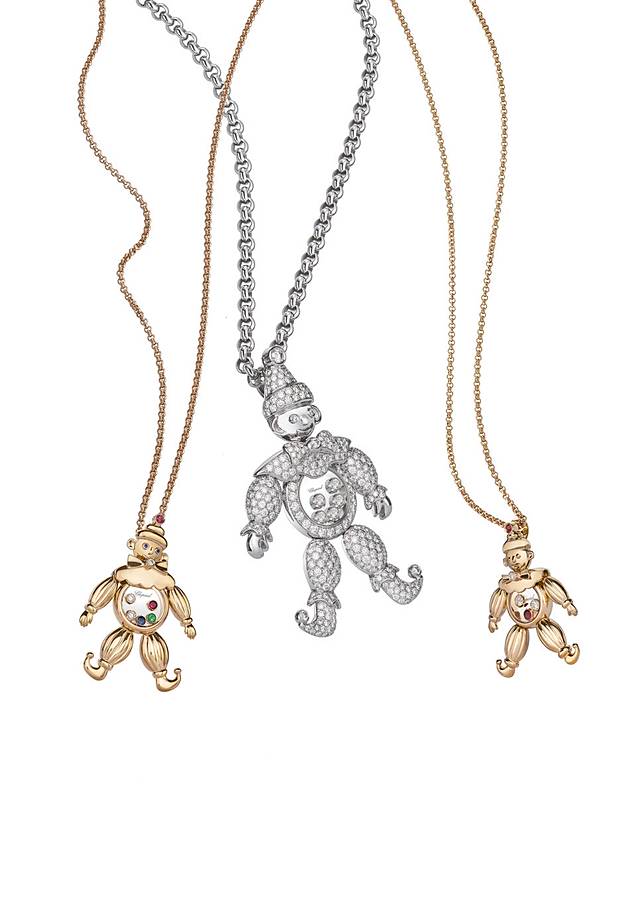 The latest Le Paris Russe de Chanel high jewellery collection stems from this fascination, where the eagle is paired with variations of motifs from Russian embroidery and printed fabric.
Alma Jodorowsky, French actress, singer and Chanel ambassador, models the various jewels: the Sarafane necklace and earrings in white gold, cultured pearls and diamonds; the Aigle Protecteur necklace in platinum and diamonds; the Aigle Cambon cuffs in yellow or white gold with quartz and diamonds; and the Folklore earrings with enamel, blue sapphires, pink sapphires, mandarin and tsavorite garnets, cultured pearls and diamonds.
"I love interpreting architecture in jewellery," says Roberto Coin of the namesake jewellery brand. "Palazzo Ducale (Doge's Palace) is the icon of Venice and one of the most beautiful facade in the world, perfect for my collection."
The chiaroscuro geometric decoration crafted in marble and stone is a typical example of Gothic architecture in Venice, inspiring Italian jeweller Roberto Coin's latest Palazzo Ducale collection. Black and white diamonds set in polished and brushed gold, are embellished with a frame of twisted gold thread, lending the collection a majestic aura.
The private passageways and clandestine boudoirs of Versailles provide a plethora of ideas for the new Dior a Versailles - Pieces Secretes high jewellery collection by Dior.
"I wanted to use chiaroscuro stones in shades of faded rose, reds verging on purple, iridescent moonstones and more intense sky blues," says Victoire de Castellane, artistic director of Dior jewellery. "The colours themselves seem a little mysterious, like antique silks."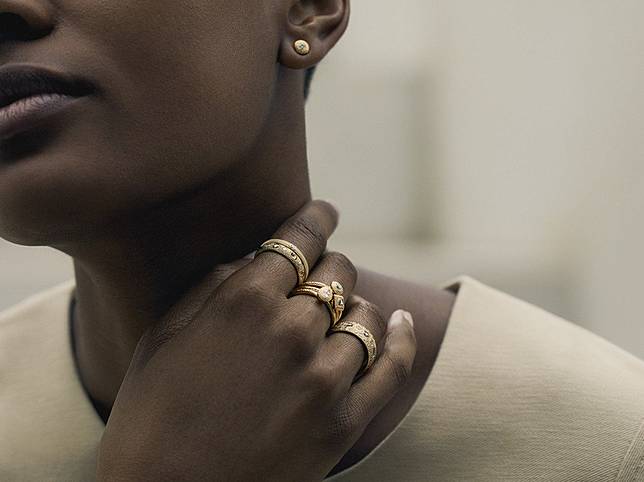 De Beers revisits its Talisman collection, launched in 2005. This autumn the jeweller continues to be inspired by ancient totems, and introduces playful stacking rings, mix-and-match earrings and a charm bracelet.
In Magnitude, Cartier's new collection, the French maison revisits a stylistic feature used by the jeweller in the early 20th century, of mixing precious gemstones together with ornamental hard stones.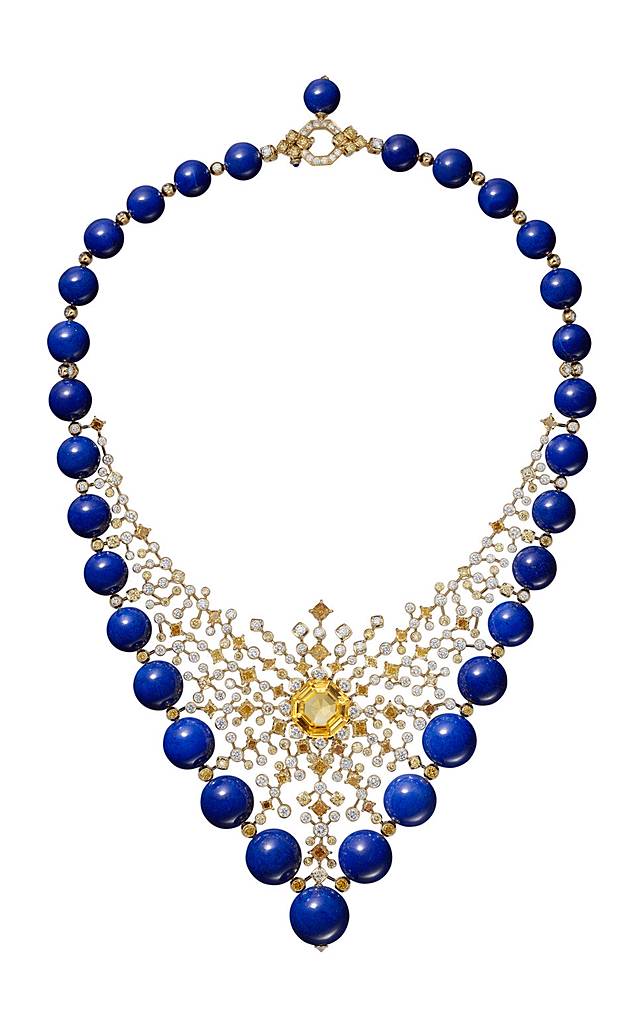 Diamond and rutilated quartz come together, sapphire is seen marrying matrix opal, emerald lends green glory to rock crystal, and pink diamond is juxtaposed with morganite and coral. In the Equinoxe set of earrings, ring and necklace, lapis lazuli beads have a conversation with yellow sapphire and diamonds.
Caroline Scheufele, artistic director and co-president of Chopard, conceived the design of the "Happy Clown" in 1985. A revival of this clown whose tummy is filled with moving diamonds and coloured gemstones, gives the vintage clown a modern styling.
Want more stories like this? Sign up here. Follow STYLE on Facebook, Instagram, YouTube and Twitter .
Copyright (c) 2019. South China Morning Post Publishers Ltd. All rights reserved.