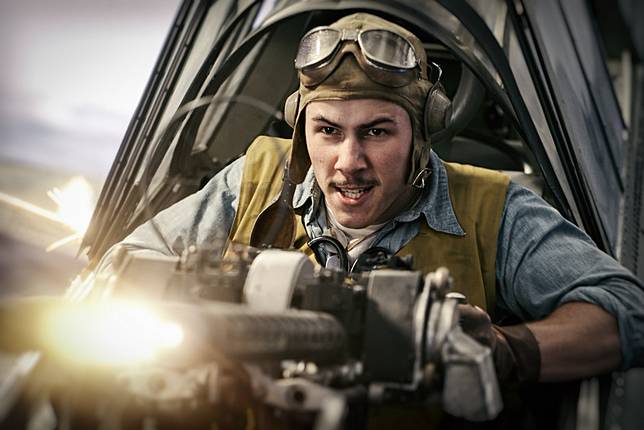 Usually in the Hollywood narrative, it's America that saves the day.
It's a story all too familiar to Roland Emmerich, the German-born director behind blockbuster films such as Independence Day , 2012 and The Day After Tomorrow. So it's intriguing that, behind the scenes at least, it was China that came to the rescue of his latest film, World War II drama Midway .
The Battle of Midway was a major turning point in the war. After the Japanese attacked Pearl Harbour in Honolulu in December 1941, the Americans retaliated, to devastating effect, six months later, bombing a major fleet of the Japanese Imperial Navy near the Midway Islands in the Pacific Ocean.
"When you analyse it, it's a very simple story," says the 64-year-old Emmerich, who has wanted to bring the narrative of the battle it to the big screen for the past two decades.
In the late 1990s, when he was one of the hottest directors in Hollywood after single-handedly reinventing the disaster movie, he took the idea to the late John Calley, then head of the Sony-owned studio Columbia-TriStar, with whom he had just made Godzilla.
"I walked into his office and said, 'Can I pitch you something for five minutes?' I told him about Midway and said: 'What an amazing story. Everything is perfectly there. I want to do that.'"
Calley suggested he meet William Goldman, the two-time Oscar-winner behind Butch Cassidy and the Sundance Kid and, at the time, "the biggest screenwriter in Hollywood" as Emmerich puts it.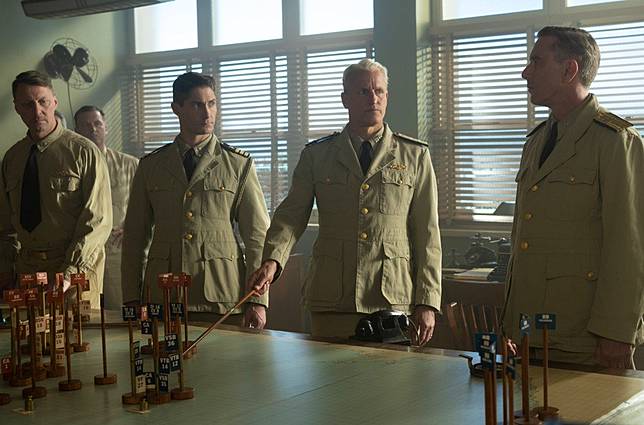 The director and his producing partner Dean Devlin flew to New York to meet Goldman, who was predictably enthusiastic. Then Emmerich got a call from Calley. "He said, 'I have really bad news.'" The high-level Sony executives were refusing to green-light any film with a budget over US$90 million.
Calley asked if Emmerich could make the film for under US$100 million. "I said, 'No, it's like US$120-130 million, with the visual effects. Nobody has ever really done something like that (before).'" He sighs. "I was super-depressed."
As is the way with these things, Emmerich was soon lured towards another film, The Patriot, starring Mel Gibson and set during the American revolutionary war.
The "only time" he ever signed on to a project with a completed script presented to him, it wasn't his usual way. "I always have to invent stories myself - at least the initial idea," he says.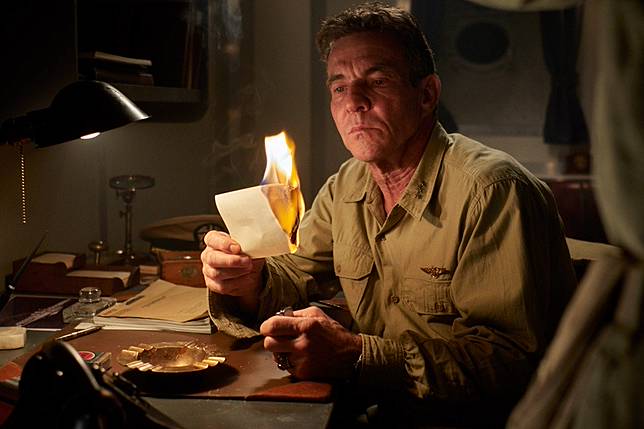 A year later, Michael Bay's Pearl Harbor was released, which covered some of the same territory, and Midway faded.
When Emmerich decided to resurrect the film, studios had become obsessed with comic books and superheroes to the near exclusion of everything else. "We went to every studio and at that time, the movie still had a much bigger budget - US$125 million. And they said, 'It's too expensive!'" The director was forced to look elsewhere, away from traditional Hollywood.
"Our agents and other people said, 'Why don't you go into the independent market? And maybe go into China.' And that's what we did." Emmerich teamed up with CAA Film Finance and Sales Group head Roeg Sutherland, who "went out there and looked for Chinese money and there was huge interest".
Such was his passion for the project, Emmerich would even take trips to Beijing to meet with potential Chinese financiers. In the end, the production received close to US$24 million from Chinese investors including Starlight Group, which funds Emmerich's company Centropolis.
Perhaps it's no surprise there was Chinese interest in the project. While the story begins before Pearl Harbour, and features a visceral recreation of that horrifying attack, it also incorporates a famous American bombing raid on Tokyo on April 18, 1942, led by General James Doolittle, which took place six weeks before the Battle of Midway.
It's about the fight for freedom. Everybody knows what it means to be invaded … when all of a sudden things come and destroy your life.Roland Emmerich, Midway director
The American pilots responsible for the so-called Doolittle Raid escaped by landing in Free China, the area of the country not occupied during WWII by imperial Japan. As Emmerich's film reminds us, the Chinese were made to suffer, with Japanese forces killing an estimated 250,000 civilians as retribution for allowing the Americans to flee.
This is one reason why Emmerich feels the story has "a very universal" appeal. "It's about the fight for freedom," he says. "Everybody knows what it means to be invaded … when all of a sudden things come and destroy your life."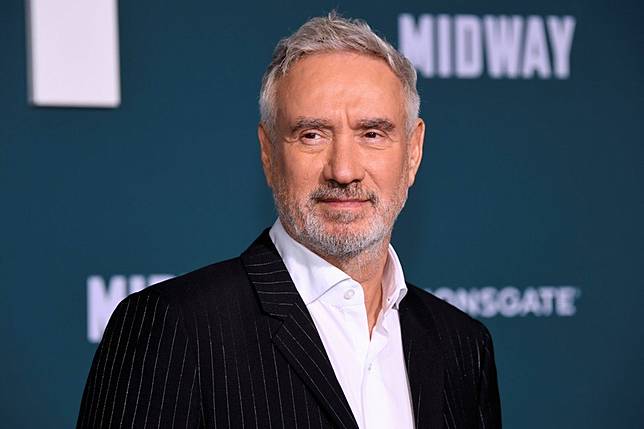 With Midway heading towards becoming one of the most expensive independent movies ever made, its production was a torturous process, with Emmerich adding funds from Europe to his Chinese money. "It was stop-go, stop-go, stop-go," he says.
It helped that his old friend Woody Harrelson, who had featured in 2012, committed to playing Admiral Chester Nimitz, the mastermind behind the Battle of Midway. It was enough to convince other actors to sign on, including Dennis Quaid, Patrick Wilson, Luke Evans and Ed Skrein, who plays pilot Dick Best, the film's de facto lead character.
Even then, Emmerich had to trim the budget to US$100 million to make it all work. The shooting schedule was cut down to 65 days from the 90-plus days he'd envisioned.
He also sought out two German visual effects companies, Pixomondo and Scanline VFX, and struck favorable deals to help bring the enormously complex battle scenes to life.
"It was tough but we pulled through it," he says. "It was not easy. But we're very proud of the film."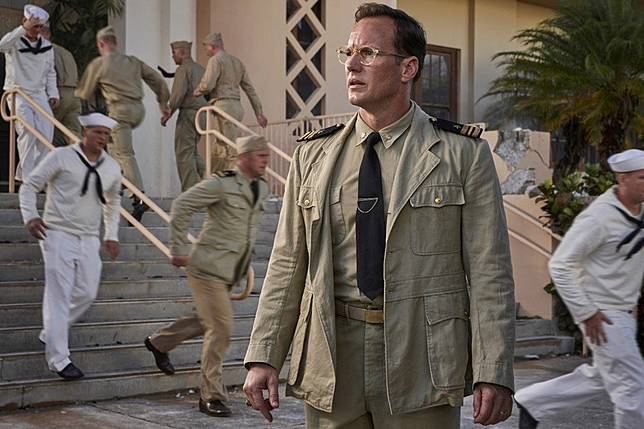 In retrospect, Emmerich is glad he's only got to make Midway now. "I think it's actually good I didn't do it then, because people are not as sensitive as they now are. It tells the story of people that were holding off fascism."
In the current political climate, says Emmerich, "there are demagogues out there who tell people, 'Be nationalistic and everything will be better.' But nationalism has created World War II, so I think it's a good story to tell today."
Nevertheless, the fact that Emmerich had such a struggle to make Midway is a worry. Once upon a time, war movies such as The Bridge on the River Kwai and A Bridge Too Far were Hollywood staples. And now?
"They're looking at every war movie ever made and then realise, 'Only three movies made enough money to make their budgets back', and then they go, 'Hmm, what should we do here?' And then they naturally decide against it," the director says.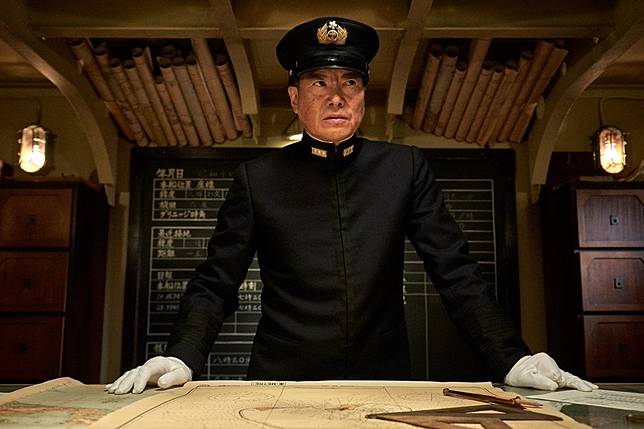 Even recent successes such as the Mel Gibson-directed Hacksaw Ridge or Christopher Nolan's Dunkirk are seen as outliers.
"Studios are not so inclined any more to risk anything," says Emmerich. It means that filmmakers desperate to realise original content - anything that's not a superhero story - will have to follow this independent path, looking for funding in China or elsewhere.
"I have the feeling that probably for a lot of directors of my kind that's the future," the German says.
Want more articles like this? Follow SCMP Film on Facebook
Copyright (c) 2019. South China Morning Post Publishers Ltd. All rights reserved.