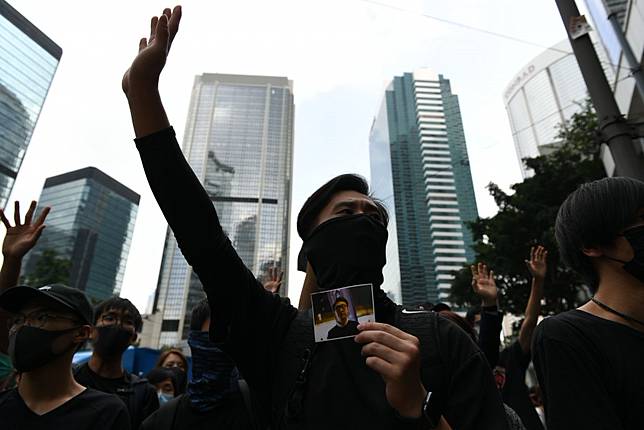 Hotel owners are facing the grim prospect of their revenues being halved as conferences and exhibitions have either been cancelled or postponed and tourists are choosing to staying away from Hong Kong amid escalating social unrest.
The hotel segment will bear the brunt of the impact, says S&P Global Ratings.
"Hotel owners are facing a 50 per cent drop in revenues, given August's occupancy rate fell to 66 per cent and could further drop," the ratings agency said in a recently released report.
In some cases, occupancy of hotels in protest-hit areas has fallen to 20 per cent, according to hoteliers and industry observers, forcing operators to slash rates to lure guests.
"We have heard testimonies that certain hotels saw their number of check-ins fall to five to six rooms per day in the days where protests hit the hardest," said Simon Haven, senior analyst at Euromonitor International.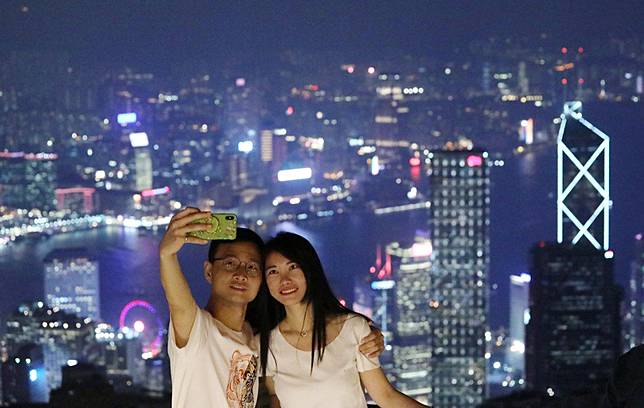 The Dash Hotel on Minden, for example, a boutique hotel in Tsim Sha Tsui, had to reduce its rates by as much as 30 per cent to maintain its occupancy rate, illustrating how four months of increasingly violent protests have dimmed the prospects of the city's pillar industries such as retail, tourism, and hotels.
Many shopping malls, supermarkets and convenience stores are shuttered at weekends, when the protests regularly descend into violent clashes with police and vandalism.
Tourists arrivals fell nearly 40 per cent in August from a year earlier to about 3.6 million visitors, the lowest since the 2003 SARS disease outbreak.
"We have been monitoring Hong Kong's (hotel) performance for a while, and it's bad, just bad … Our data shows that the negative impact kicked off in July, and August just got way worse," said Vincci Yang, business development manager, North Asia, at STR, a global provider of data on hotel performance.
The rates hotels offer to use their facilities for meetings, incentives, conferencing and exhibitions, known in the industry as MICE, were down by 27 per cent.
Officially, only one exhibition was cancelled " the Asia Seafood Expo scheduled in early September " but other events had also been deferred or moved elsewhere.
The Hong Kong Tattoo Convention, expected to attract 300 artists and thousands of attendees from all over the world, was planned for November 2019 but has been rescheduled to 2020, and the Global Wellness Summit gathering of 600 industry experts was relocated to Singapore. Shows by South Korean singer Daniel Kang and comedian Trevor Noah have also been shelved.
According to the Hong Kong Exhibition & Convention Industry Association, the exhibition industry is an important pillar of the city's economy, supporting international trade, encouraging spending and deal-making. It contributed HK$53 billion to the local economy in 2016.
The recent seven-day jewellery show organised by Informa Markets saw a fall in visitor turnout, with those from mainland China dropping the most. Informa did not provide a breakdown.
"Sales were 20 per cent lower than last year, but our participation was worth it. We still had good business during the fair," said Yasushi Fujita, sales manager at Tokyo-based Bambi Jewelry, one of the participants in the show.
To lure visitors, the Hong Kong Tourism Board and Hong Kong Disneyland resort, which offers conference facilities, are rolling out promotions to support the slumping MICE industry.
From this month until March 2020, the Tourism Board will waive participation fees for local groups that will join trade fairs and travel missions to events outside Hong Kong. It is also preparing to launch a "large-scale" campaign to promote Hong Kong as a top MICE destination.
"The tourism industry, including our resort, has seen an impact of the recent developments in Hong Kong," said a Hong Kong Disneyland Resort spokesperson. Current promotions include a HK$688 ticket that will allow a guest to visit the theme park twice, and a 35 per cent discount on lunch buffets in certain restaurants for senior citizens.
S&P said the current slump is still better than the hotel occupancy rates during SARS, which dropped to below 20 per cent at the worst of the outbreak.
However, even if the city's political crisis is resolved soon, the effects are likely to persist for months or even years after.
Copyright (c) 2019. South China Morning Post Publishers Ltd. All rights reserved.