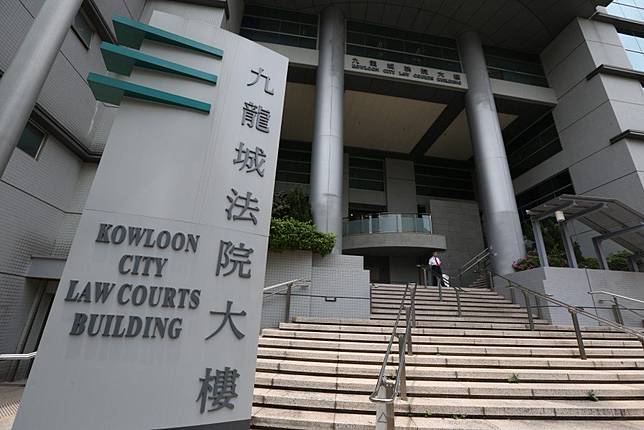 A Hong Kong teenager arrested over ongoing anti-government protests was a victim of "police abuse of judicial proceedings", his lawyer told a court on Friday after a judge refused police request for a care or protection order against him.
At Kowloon City Court, Magistrate Raymond Wong Kwok-fai adopted recommendations of the Social Welfare Department and ruled it was unnecessary to make the order against the 15-year-old boy, who cannot be named for legal reasons.
Wong's ruling on Friday followed his earlier decision to refuse similar police applications against three other youngsters, aged 13 to 15, who were arrested over anti-government protests that have rocked the city since June.
The boy, a Form Five student at a local secondary school, was supported by his principal and dozens of schoolmates who came to the court to pray for him before the hearing on Friday.
He was arrested for taking part in an unlawful assembly on the night of August 31 near an exit of Prince Edward MTR Station.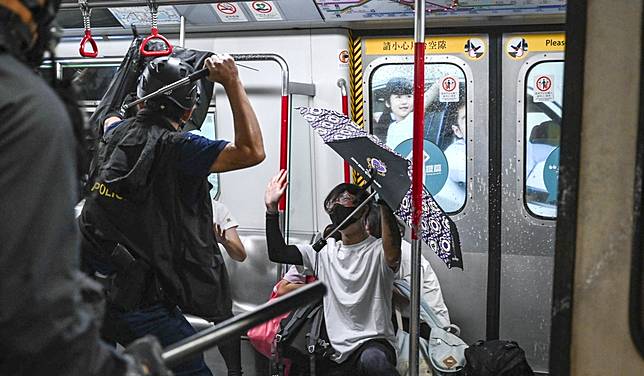 His lawyer Hectar Pun Hei SC told the court he had not committed any crime, nor did he resist police officers or attempt to escape when they intercepted him.
Although he was arrested alongside some 50 people, some of whom were charged with carrying lighters and even petrol bombs, Pun said police arrested the boy only because he wore a black shirt and had black masks and gloves in his rucksack.
A police officer or a social worker authorised by the Director of Social Welfare can apply for a care or protection order at a juvenile court to protect a child who is classified by Section 34(2) of the Protection of Children and Juveniles Ordinance as one "who is beyond control, to the extent that harm may be caused to him or others".
Quoting a social welfare report, Pun said the social worker who was in charge of the boy's case commented he had "sufficient support from family and school" and was "by no means out of control".
The report also described the teenager as "a responsible and positive student" with "all-round performance" in school, who had been "very cooperative, polite, frank and able to report progress with details" while maintaining contact with social workers following the court's request.
Pun said the social worker concluded the report by saying a care or protection order was "not necessary".
Separately, Wong denied the bail application of another 15-year-old boy who faced four counts following an alleged plan to attack protest leader Jimmy Sham Tsz-kit on August 29.
The boy was charged with one count each of conspiracy to assault occasioning actual bodily harm, forgery of road traffic documents, driving without a licence and using a vehicle without third party insurance.
He allegedly conspired with others to assault Sham at a restaurant in Jordan, but ended up injuring his friend who was with him at the scene. His case was adjourned to November 5.
Also on Friday, a Form Six student accused of slashing an officer's neck with a sharp object during a protest in Kwun Tong on October 13 was denied bail at Eastern Court and sent to jail custody.
Hui Tim-lik, 18, was charged with one count of wounding with intent, an offence punishable by life imprisonment. The case will return to Eastern Court on December 27 for legal arguments on the prosecution's application to conceal the identity of the injured officer.
Additional reporting by Jasmine Siu
Copyright (c) 2019. South China Morning Post Publishers Ltd. All rights reserved.