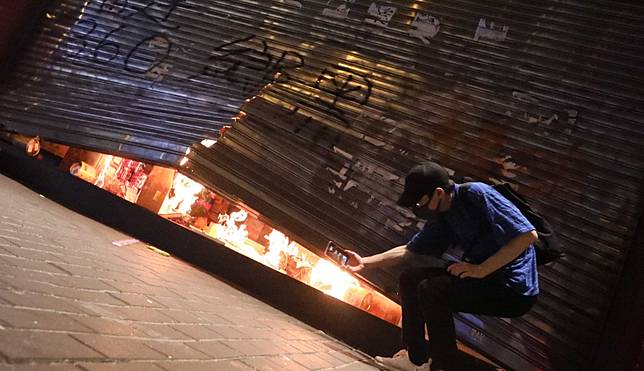 As the social unrest in Hong Kong shows no signs of abating, retail property owners are either selling high street shops at losses of nearly 50 per cent or offering massive discounts on rents, with market observers expecting the number of sales transactions to sink to an all-time low.
"Shop prices and rents will definitely fall further. Potential buyers are asking for up to 40 per cent discount even after sellers have already cut their original asking prices significantly," said Kenneth Yau, senior sales director at Midland Shops, a unit of Midland Realty, adding that prices of shops in less prime locations would suffer the most.
Last week, a 435 square feet ground-level shop at 30 Factory Street, Shau Kei Wan changed hands for HK$7.3 million (US$932,600) compared to HK$13.3 million paid in 2012 - a loss of HK$6 million or 45 per cent.
"Most owners are willing to cut prices but still cannot lure buyers," said Yau. "Closing deals now is difficult as there is a huge gap in buyers' offer prices and sellers' asking prices."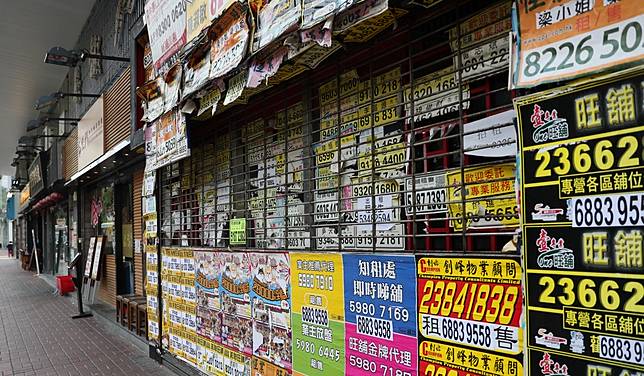 According to data from the Rating and Valuation Department, shop values in Hong Kong Island have lost 45 per cent to HK$33,964 per sq ft in September compared to August, and by a much sharper 50 per cent in the New Territories to HK$31,331 per sq ft. However, shop prices in Kowloon jumped 36 per cent to HK$45,322 per sq ft in the same period.
Dennis Cheng, senior sales director at Ricacorp Properties, expects the number of deals in November to probably fall to the lowest level since the firm started collecting transaction data in 1995.
"This month will be the toughest we have ever encountered as many property viewing appointments have been cancelled. The city is nearly paralysed - major roads are blocked by barricades and public transport services partially suspended," he said.
Hard-core protesters almost brought Hong Kong to a standstill this week, disrupting traffic and train services and forcing schools and businesses to close early.
So far this month, Cheng said only four transactions for shops were concluded, compared to 24 in October and 82 in September.
During the Sars (severe acute respiratory syndrome) outbreak in 2003, he said transactions for shops averaged 200 per month, even though they were "some 60 per cent below normal compared to the good old days".
Cheng said that with shops being vandalised or set on fire by protesters buying sentiment will be dampened further.
However, with fewer buyers on the market owing to the current situation, some retailers have managed to bag massive discounts on rent.
On Wednesday, fast fashion chain Bauhaus took a 20,000 sq ft shop at Pakpolee Commercial Centre in Mong Kok on a short-term lease of HK$300,000 a month - 88 per cent lower than the previous tenant. The space was formerly leased to the financially troubled Forever 21 for HK$2.6 million a month. The California-based fast-fashion retailer filed for bankruptcy in August and shut its last shop in Hong Kong in September.
Copyright (c) 2019. South China Morning Post Publishers Ltd. All rights reserved.