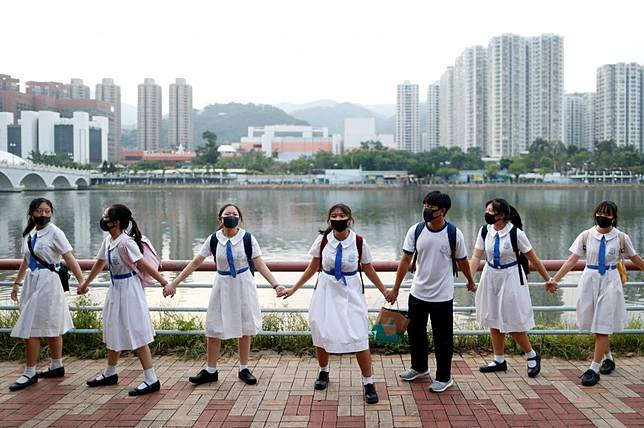 More than 40 per cent of the schools polled in a survey reported emotional problems among students caused by the ongoing anti-government protests, while a quarter of them spotted similar issues among teachers.
In eight per cent of the 66 primary and 102 secondary schools surveyed, students asked their teachers to state their stance on the ongoing protests that sparked with the withdrawn extradition bill. Some six per cent schools also reported bullying among students over the issue.
Responding to the Hong Kong Federation of Education Workers' survey, 42 per cent of the 168 schools reported protest-related emotional problems among students, while 25 per cent said teachers were also facing similar issues.
"Some students have experienced very big shocks to their emotions by what was happening in society," Wong Kam Leung, the federation chairman, said on Thursday.
He added some students were also experiencing nightmares and were finding it difficult to concentrate on their studies.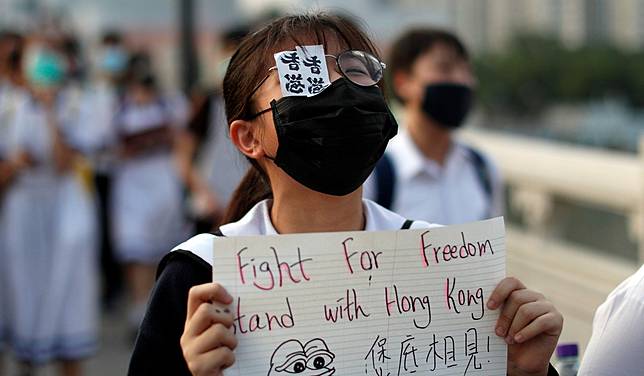 Wong also spoke of a case where a teacher was found talking to himself on the campus. The principal asked him to take leave and go for counselling.
He said the protests activities organised in schools were to be blamed for many of the problems.
Schools should provide a safe and secure environment for students to learn. Activities - such as the class boycotts and human chains - have impacted both students and teachers, he said.
"We firmly oppose the idea of bringing political demands into campuses," he said.
The protests began in June opposing to the withdrawn extradition bill which would have allowed Hong Kong to send fugitives to the mainland, among other jurisdictions, for trial.
Chief Executive Carrie Lam Cheng Yuet-ngor announced the withdrawal of the bill on September 4, but the protesters have continued with their demonstrations to mount pressure on the administration to accede to their other demands.
While student protesters also organised class boycotts, it did not seem to gain much support as almost 90 per cent of the schools surveyed did not see a strike within the first week of the school term.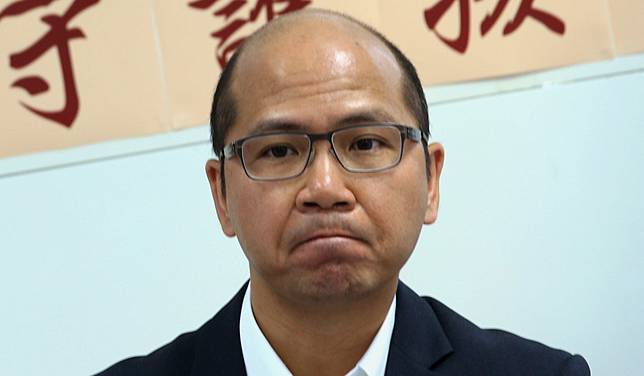 For schools where class boycotts took place, the average number of participants was less than 10. But, almost half of the schools surveyed said the protests had impacted their campus atmosphere.
Students from more than 100 schools across Hong Kong formed human chains linking hands and chanting protest slogans. In many cases, they were also joined by their parents and school alumni.
Two teachers were also warned by the Education Bureau for making anti-police comments on social media. The bureau has received 58 complaints against teachers on protest-related issues.
"We have sent condemnation letters to the teachers involved and warned that we might consider revoking their teaching licences in accordance with the Education Ordinance if they repeated the unethical actions," said a statement by the bureau.
Officials of the Education Bureau said they had provided guidelines and reference materials to help schools formulate their own procedures on how to handle class boycotts and take care of teachers' and students' mental health.
"We recommend schools to regularly monitor and update response plans to prepare for situations that may arise," a statement from the bureau said.
They also reiterated a zero-tolerance stance against bullying and requested schools to implement anti-bullying policies.
Copyright (c) 2019. South China Morning Post Publishers Ltd. All rights reserved.