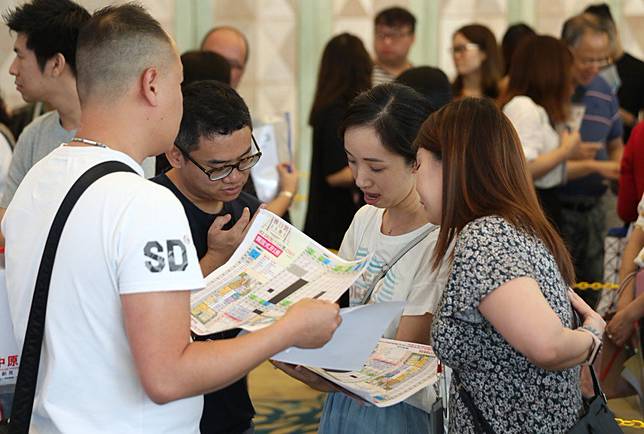 Hong Kong buyers snapped up every flat for sale in Tsuen Wan, delivering a second successful weekend for the developer that offered the project at one of the lowest prices in the district.
Billion Development & Project Management said it sold all 216 apartments offered in the second batch of The Aurora complex for a total haul of HK$1.76 billion (US$224 million). Last weekend, the developer sold all 354 units in one day, after selling them at a price that's 10 per cent cheaper than the nearest project in the neighbourhood.
"Flat demand is still strong; it was only (suppressed) by the negative sentiment arising from the US-China trade tensions and Hong Kong protests," said Sammy Po Siu-ming, the chief executive of Midland Realty's residential division. "As soon as there are attractive offers compared to what is available elsewhere, like this one that is 10 per cent cheaper than neighbouring flats, buyers won't hesitate to take advantage of them."
The successful sale marks a break from a downbeat mood in Hong Kong, as 12 weeks of protest rallies sparked by a controversial extradition bill, have crimped retail sales and deterred visitors.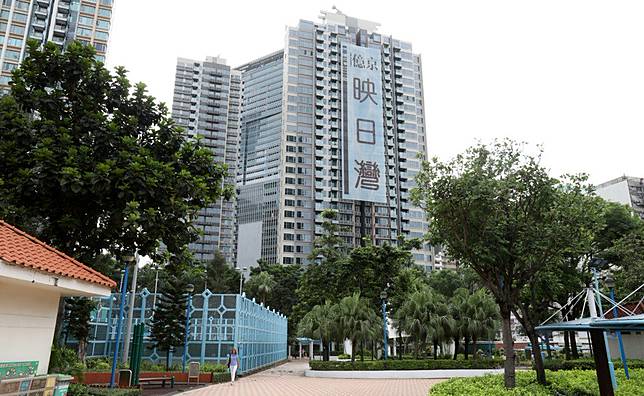 The total number of property transactions in Hong Kong registered with the Land Registry in June and July fell 29 per cent to 12,591 from the same two months last year.
Investment bank Morgan Stanley earlier this week predicted a 10 per cent decline in Hong Kong property prices - the most expensive in the world - through March next year as the economy contracts.
Bank of America-Merrill Lynch expected the same magnitude of price fall in a shorter time frame, between June when prices peaked and year-end.
The Centa-City Leading Index tracking prices of lived-in homes have declined 1.1 per cent from the end of June through August 18, according to Centaline.
Its senior associate director of research Wong Leung-sing said on Friday that the western part of the New Territories was the worst hit area by the latest downturn, accumulating a 2.7 per cent decline over the past three weeks.
Wheelock Properties also priced a new project in Tseung Kwan O on Friday at 8 per cent below properties sold in the area just two months ago.
Some 70 per cent of the latest The Aurora deals done through Midland were owner-occupiers mostly in their 20s and 30s, and the remainder were investors attracted by their potential rental yield of 3 per cent or more, Po said.
Close to 9,000 would-be buyers registered to bid for the second batch of The Aurora flats, or 41 buyers for every available unit, making it one of the most sought-after projects in the city. The development, in the western side of the New Territories, comprises a total of 840 units.
The second batch, ranging from 217 to 803 square feet (75 square metres) of usable space, were priced at an average HK$19,052 (US$2,443) per sq ft, 7.4 per cent higher than the first batch. The first batch were discounted by 10 per cent to prevailing price in the neighbourhood.
"With persistent negative real interest rates and solid housing demand, buyers are gradually getting used to, and are not too bothered by on-and-off concerns about the trade war and protests," said Louis Chan, chief executive of residential division at Centaline Property Agency. "Unless there are widespread lay-offs and salary cuts, people with savings are still going to buy flats."
The year-long US-China trade war escalated again late on Friday, with Beijing slapping additional import tariffs of between 5 and 10 per cent on US$75 billion worth of American products. This was quickly followed by US President Donald Trump's threat to lift duties on US$550 billion worth of Chinese goods in the next two months.
Copyright (c) 2019. South China Morning Post Publishers Ltd. All rights reserved.