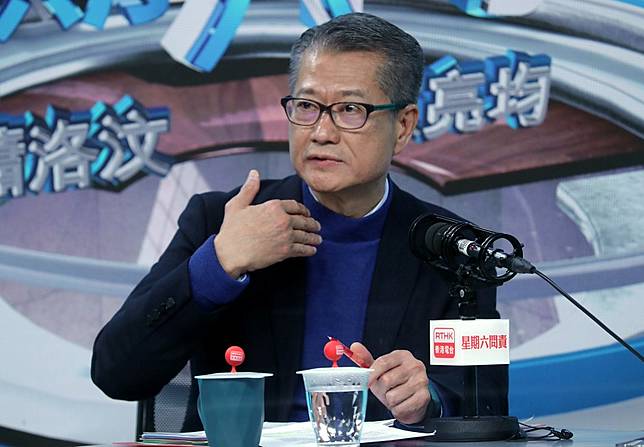 The government coffers will receive several billion dollars less in tax revenue this year, because delays partly caused by pro-democracy unrest mean some taxpayers may not get their bills until April, according to the financial secretary.
Protesters smashed up the Legislative Council building on July 1, doing more than HK$40 million worth of damage and delaying the passing of critical legislation.
Paul Chan Mo-po said on Saturday some residents might not get their tax bills until next year because the Inland Revenue Department's work was held up. When Legco reconvened it took a relatively long time to pass tax concessions rolled out in August, he said.
Chan said that, to safeguard the government's income, the department would first issue bills to high-income taxpayers.
"It's not surprising to see some people getting their tax bills in April. They are just a small number. But that could make the tax income this year reduced by several billion dollars," he told a radio programme.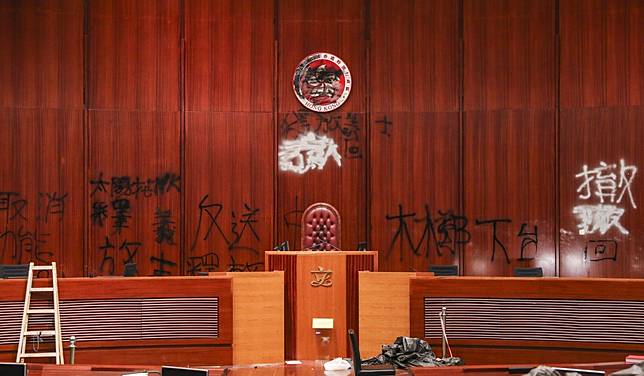 About 1.9 million people pay salaries tax in Hong Kong. Most receive their tax bill around September or October, and pay it by as early as the new year.
But the distribution of tax bills was delayed because the passage of the tax concession proposals was stalled after the legislature was shut down until mid-October for repairs.
The tax reduction plan, passed last month, was part of the HK$19.1 billion relief measures announced in August to soothe a faltering economy hit by the US-China trade war and the civil unrest.
Covering 1.43 million taxpayers, the scheme will increase the size of an earlier proposed reduction of salaries and profits tax for 2018-19, from 75 per cent to 100 per cent, while still capping each person's concession at HK$20,000. The government's estimated revenue will decrease a further HK$1.84 billion.
On top of that, the government said on Wednesday it would allow individuals and companies to settle their tax bills in instalments within a year, without the need to pay a surcharge of between 5 and 10 per cent.
Chan said successful applicants in the past could usually pay the money in no more than six instalments, and the government was exploring ways to reduce the existing approval period of no more than 21 days.
He also said those who had their income reduced by 10 per cent or more could apply to the tax authorities to cut their provisional tax payments.
The finance chief said the government had seriously considered delaying collecting tax payments for half a year, but realised it was not feasible when salaries tax and profits tax amounted to HK$200 billion of income.
"If we delay, our budget for this year would very likely have a deficit of more than HK$100 billion," he said.
He added it would also be unreasonable to allow other unaffected sectors to pay tax late.
Copyright (c) 2019. South China Morning Post Publishers Ltd. All rights reserved.