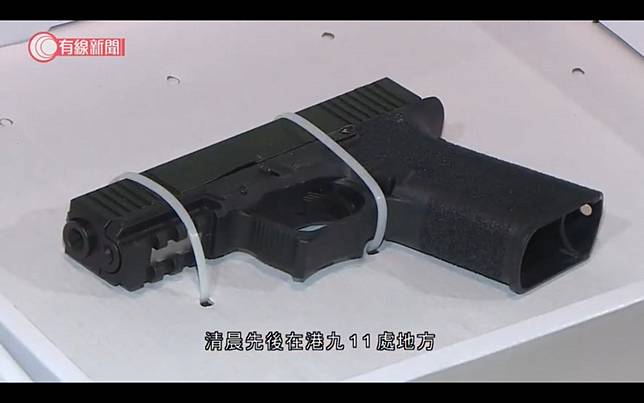 Hong Kong police arrested 11 people and seized weapons, including a semi-automatic pistol, during citywide raids on Sunday, with officers saying the arms were meant to "create chaos" during a major anti-government march that started in the afternoon.
At Fortress Hill Road in Fortress Hill, police found a Glock semi-automatic pistol with five ammunition magazines, three of which were loaded. Three daggers, knives and 105 bullets were found at the location.
Senior Superintendent Steve Li Kwai-wah from the Organised Crime and Triad Bureau told the press on Sunday that this was the first time a gun had been seized during the months of protest crisis.
"Our firearms experts checked it and concluded that the pistol was in good condition," he said.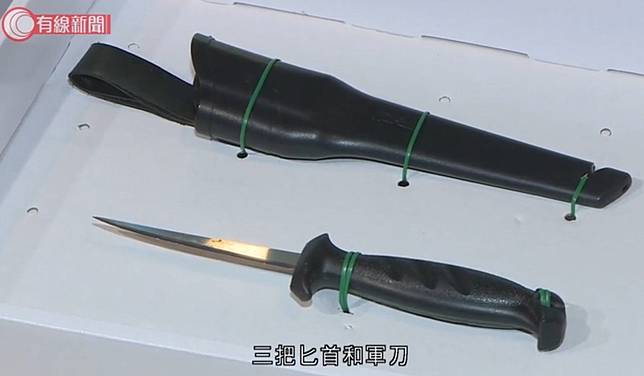 Li said officers also found two bulletproof vests at a location on Heard Street in Wan Chai, which police believed would be used as a meeting place for radical protesters.
At Chai Wan Kok Street in Tsuen Wan, police found nine retractable batons, four bottles of pepper spray and some fire crackers, which officers said could be used to attack police stations.
Li said 75 police officers carried out the raid on Sunday morning.
"Intelligence showed that the radical group had taken part in an unlawful assembly on October 20, when they used a lot of petrol bombs to attack Mong Kok Police Station," he said.
"Their plan is to use the gun to create chaos during the march later today, including shooting at our officers or turning the blame on officers themselves by hurting the innocent passers-by."
Li said the police had thwarted a crisis, but added that the discovery of the weapon was evidence that people should stay alert during the march and rally, organised by the Civil Human Rights Front.
"I hope marchers will pay attention to the situation around them," he said. "If there's anything wrong or dangerous, I appeal to them to leave immediately, hide in a safe place, report to the police, or inform (the front's) marshals near them."
He continued: "Organisers must consider public interest and safety, and stay in close contact with the police. If there is any problem, they must contact the police immediately, so that we can make appropriate response and plans."
Speaking before the march began, Civil Human Rights Front convenor Jimmy Sham Tsz-kit noted that the police had made similar seizures before previous protests.
He said the front would do its best to protect marchers' safety, such as by setting up first-aid posts. He added that, to ensure an orderly and peaceful march, police officers must also be restrained.
Li said the 11 people arrested were between 20 and 63 years old, and they claimed to be students, workers or unemployed. The suspects were arrested on suspicion of possession of an unlicensed firearm, possession of dangerous goods, possession of prohibited weapons and unlawful assembly.
Some of them struggled as they were arrested, according to Li.
"We are still investigating the source of the pistol … According to my records, it was the first time that real firearms were involved in recent months," he said. "That's why we are concerned and hope marchers will be very careful."
Li said he would leave it to other police divisions to decide whether to ask the march organisers to change their plans.
He added that the confiscated retractable batons and pepper spray bottles were different from the models used by police.
"I dare not to say yet whether the suspects intended to use the items to make people suspect that they were plain-clothed officers," he said.
Copyright (c) 2019. South China Morning Post Publishers Ltd. All rights reserved.