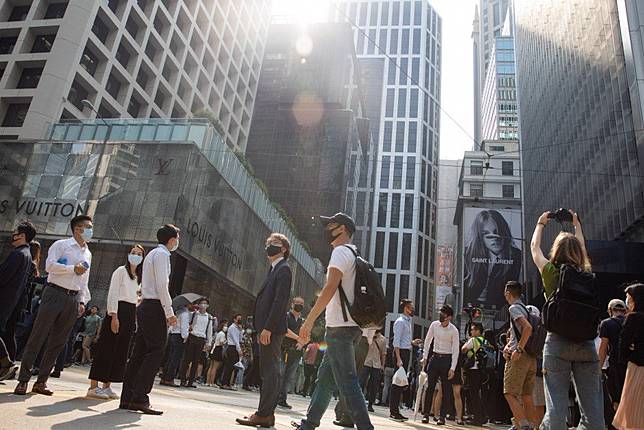 The unrest in Hong Kong has been spiralling out of control for some time, but the violence and disorder last week took the five-month-long crisis to a new level, putting the territory's previously resilient currency and money markets under strain.
Such is the scale and ferocity of the brutality on the city's streets that it is difficult to reconcile Hong Kong's descent into chaos with a financial centre that is hosting Alibaba Group Holding's mammoth secondary listing, the biggest share sale in the territory in nearly a decade.
While markets and political crises often exist in parallel worlds - a disconnect that has become much more pronounced since the world's leading central banks flooded the financial system with cheap money, distorting asset prices and desensitising investors to risks - Hong Kong has emerged as a test case for investors' tolerance level for social unrest.
In a sign of the extent to which protest movements the world over are a source of mounting concern, Dan Ivascyn, the chief investment officer at Pimco, an asset manager, told delegates attending last week's Reuters Global Investment Outlook 2020 Summit in New York that "at these quite stretched market valuations it causes us pause and leads us to be more cautious than we would be otherwise".
In its latest outlook for the world's sovereign credit ratings published last week, Moody's noted that an "antagonistic political environment" is "weighing on (the) institutional strength (of many sovereigns), with policymakers increasingly constrained".
Hong Kong is just one of several economies suffering large-scale social unrest. Over the past several weeks, Chile, Latin America's wealthiest nation, has suffered weeks of mass protests, forcing the government to overhaul the country's constitution amid a plunge in the peso, Chile's currency, to a record low against the US dollar.
Meanwhile, in Lebanon, two weeks of violent anti-government demonstrations against corruption led to the resignation of the country's premier last month. In Bolivia, clashes between supporters and opponents of former president Evo Morales forced the country's leader to seek refuge in Mexico, while in the Czech Republic, hundreds of thousands of demonstrators thronged the streets of Prague last weekend, calling on billionaire Prime Minister Andrej Babis to step down.
Yet, Hong Kong's crisis is of a different order of magnitude to the unrest elsewhere, partly because of the degree to which the violence has escalated, but also because of the extent to which the protests have damaged the city's economy and threatened the status of one of the world's leading financial centres.
Not only is there no sign of a let-up in the unrest, the demonstrators and the police force have become more hostile towards each other, fuelling a spiral of violence and placing Hong Kong's economy and institutions under unprecedented strain.
Business activity has already collapsed. The latest survey data published by IHS Markit showed that the contraction in output in Hong Kong's private sector last month accelerated at its fastest pace since the Asian financial crisis.
What is more, a gauge of liquidity conditions in Hong Kong's foreign-exchange market surged to its highest level last week since September 1999, data from Bloomberg showed. Liquidity in the interbank market has also tightened significantly, with the spread between three-month Hibor and its US equivalent increasing to its widest level since October 1999.
To be sure, higher funding costs reflect a variety of factors, most of which have little to do with the unrest. Yet, the role of the protests in determining sentiment towards Hong Kong assets is increasing significantly, which prompts the question: how much further does the crisis need to escalate before its impact on markets - both locally and internationally - becomes much more severe, causing major capital flight?
Previous market shocks show that the role of political risk as a driver of asset prices increases considerably when it is perceived to be systemically important.
For the time being, Hong Kong's crisis, while dominating the headlines, is viewed by investors as an idiosyncratic event, less significant than the fallout from Brexit which, although brutal for the pound, is not perceived to have systemic implications either.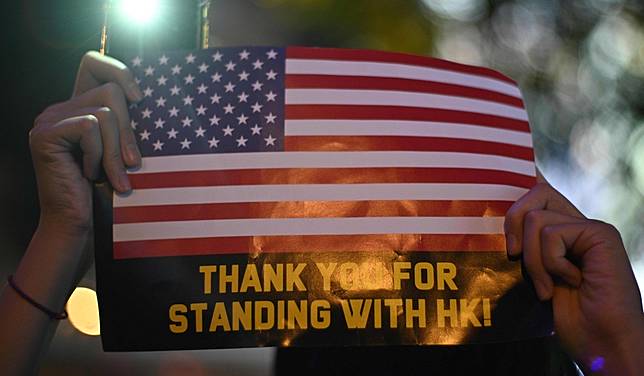 However, Hong Kong's potential to adversely affect broader sentiment would increase markedly if the protests and the trade war became inextricably linked. If the US Congress passes the Hong Kong Human Rights and Democracy Act against the wishes of President Donald Trump - who does not want human rights issues to threaten the prospects of a "limited" trade deal with Beijing - investors will become a lot more sensitive to a further escalation of the crisis.
Markets view Hong Kong mainly through the prism of US-China relations, especially now, when expectations of a deal are fuelling a rally across asset classes.
While an intensification of the violence in the territory will put more pressure on local assets, the benchmark S&P 500 index - which is up nearly 8 per cent since October 8 and currently stands at a record high - is not going to be driven by the protests.
Still, there is no cause for complacency. Hong Kong's crisis is too close for comfort for a rally that is heavily dependent on an easing of trade tensions. Investors ignore the unrest at their peril.
Nicholas Spiro is a partner at Lauressa Advisory
Copyright (c) 2019. South China Morning Post Publishers Ltd. All rights reserved.