Hong Kong's pharmaceutical watchdog will review its regulations for antiseptics as three brands have been recalled after being found contaminated with drug-resistant bacteria.
Health authorities on Friday said CANCARE AntiSept Solution was the third chlorhexidine antiseptic product found with Burkholderia cepacia, a common bacteria that can cause infections in people with weakened immune systems.
Earlier this week, authorities said Pro-Medi Prosept and Kam's KS-MED had been found with the same bacteria. All the three products were being recalled.
The products were suspected to be linked to the infections of at least 181 patients who had undergone renal dialysis in the past two years.
Health minister Sophia Chan Siu-chee said on Friday: "The Pharmacy and Poisons Board of Hong Kong is aware of the situation and will review whether the regulations of antiseptic products are sufficient."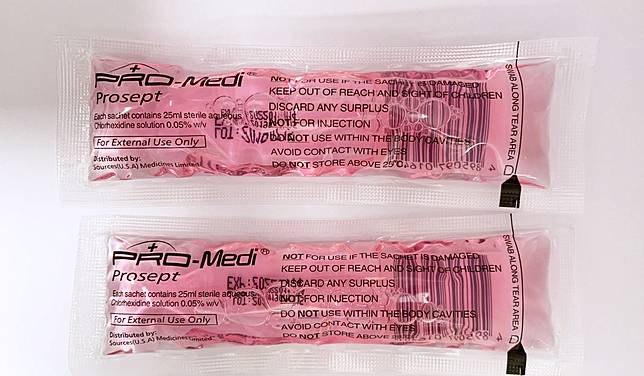 The antiseptics in question are a pinkish colour and usually used by patients who require dialysis for skin disinfection treatment and care of catheter exit sites at home.
Chan said the products were not meant for wound care under the Pharmacy and Poisons Ordinance.
"The antiseptic products containing this low concentration of chlorhexidine are not labelled for use on broken skin or wounds," Chan said, adding that they were not classified as pharmaceutical products.
According to photos of the products provided by the Department of Health, the packages did not carry specific warnings against wound care.
Hours before the announcement of the third contaminated brand, Professor Yuen Kwok-yung, the University of Hong Kong's top infectious diseases expert and who was involved in the investigations, told the Post that more brands of antiseptic products were found to be contaminated.
"There are other brands that are also contaminated but the degree of contamination needs to be confirmed," Yuen said.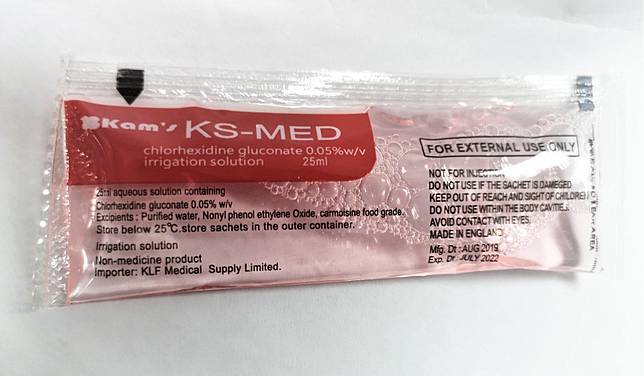 He said the investigation covers possible causes of contamination, which would look into the diluting agents for the antiseptic products, as well as containers and storage conditions.
Yuen said this type of bacteria involved in the contamination was "quite resistant to antibiotics and antiseptics".
William Chui Chun-ming, president of the Society of Hospital Pharmacists of Hong Kong, said antiseptics not registered with the health department could be used for cleaning skin but not wounds.
Chui said it would be better to use antiseptic products carrying the word "sterile" and that had a registration number with the health department on their packages.
Separately, the city's first government-initiated district health centre is set to start providing services on Wednesday.
The centre in Kwai Tsing aims to boost disease prevention and help manage chronic illnesses in the community. Services offered include physiotherapy and consultations with pharmacists.
The centre, first announced in a policy address two years ago, is expected to serve around 55,000 people each year.
Copyright (c) 2019. South China Morning Post Publishers Ltd. All rights reserved.