The newest kid on the block in Tai Ping Shan in Sheung Wan is Crit Room, an Italian restaurant. What does Crit Room mean? I'll get to that later.
Sleek-looking with shiny black walls and tableware to match, the restaurant is diagonally opposite Nordic restaurant Frantzen's Kitchen in the historic Sheung Wan neighbourhood towards the western end of Hong Kong Island. The food, at least that which we tried, needs some work, but owner Barrie Ho Chow-lai says he isn't concerned about making money.
The menu features starters ranging in price from HK$128 for an heirloom tomato salad to HK$208 for a seafood soup cooked for 48 hours that is finished with a half baby Boston lobster tail, a scallop and some clams.
The soup came in a small bowl with a massive white bubbled rim to emphasise its tiny portion, while the soup itself was more like a thick sauce than a bisque. The lobster was quite meaty, but the scallop was too salty, and the clams tasted like they had been added just before serving; the restaurant manager told me they had been sauteed.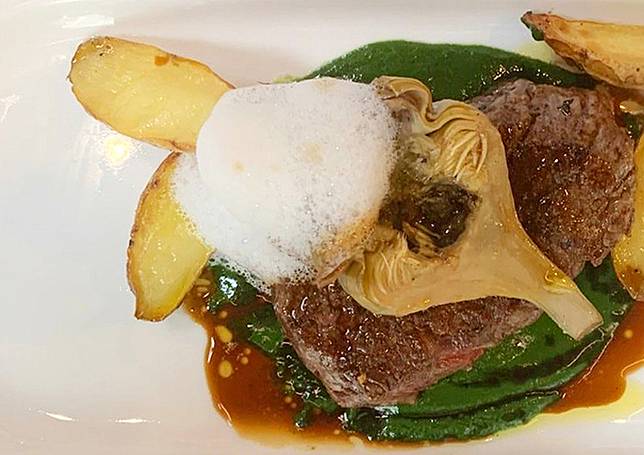 The rest of the menu is predictable: spaghetti alle vongole, squid ink tagliolini with smoked octopus, and pappardelle with "Ligurian meat". Main courses include pan-seared Australian M5 wagyu, pan-fried rib eye, and oven-baked Italian sea bass.
There's tiramisu for dessert, along with a chocolate tart with hazelnuts, and gelato.
Upstairs is the "owner's table", comprising a table for six and a seating area, where we chat with Ho. He is dressed in a black suit with a scarf artfully draped around his neck, his hair carefully coiffed.
He describes himself as an "architectural designer". You may remember he was hired to renovate disgraced former Hong Kong chief executive Donald Tsang Yam-kuen's Shenzhen apartment and testified about it at Tsang's 2017 trial.
Tsang had been accused of putting Ho forward for an honour under the city's award system, without revealing to government bodies Ho was engaged in design work for the penthouse. Tsang was acquitted, but was found guilty of another charge of misconduct in public office, becoming Hong Kong's first ever chief executive to be convicted in a criminal trial.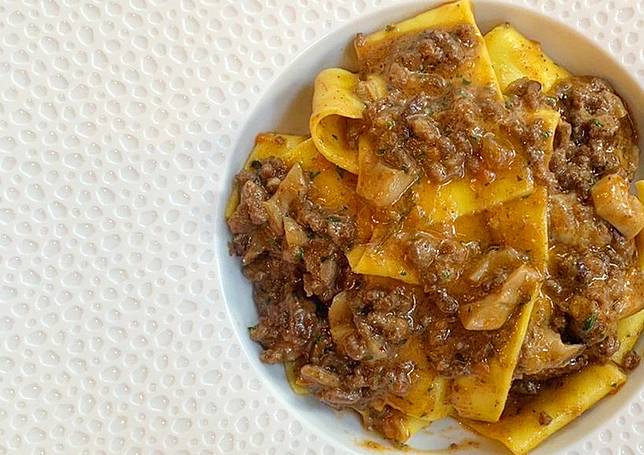 Ho has been buying up residential and commercial properties in Hong Kong for the past five years, and had long eyed Tai Ping Shan for Crit Room. He describes the area as a "cultural district with local culture mixed and matched with European culture".
He explains that a "crit room" is a place for architectural students to share ideas and knowledge.
"It's an open platform for everybody to receive criticism, and therefore I think it would be good to have a kind of place for the chef to experiment with his Italian food and to receive open criticism from everyone, and for all the drawings and paintings (I did) in Italy for the past 10 years," Ho says, pointing to his sketches on a wall.
Too often … I draw a tiger and at the end of the day it appears as a cat in China, you understand what I'm saying. There is a big difference between a tiger and a catBarrie Ho
He hopes to expand his Crit Room concept to include a gallery and pop-up store, but has no specific plans yet.
When asked questions, Ho likes to reply with a long story to explain or justify his answer. For example, to acquire the first two floors of this building two years ago, he said it took him almost three years to locate the owners, who are three sisters. Two live in Hong Kong, the other in Canada.
"Without much hesitation I demonstrated my sincerity to the lady in Canada in flying her back to Hong Kong to sign the agreement with me. Locals here remember this block has been vacant for more than 15 years. This is such a nice corner site. And in my opinion, this is the centre point of Tai Ping Shan Street," he says. Ho paid almost HK$30 million plus taxes for the two floors.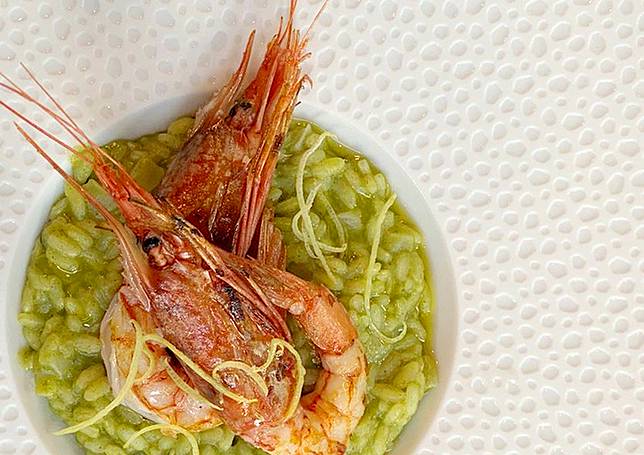 At first Ho wanted to open an art gallery, but then decided to turn the space into a restaurant.
"There are so many galleries around here. When I think about the fundamental purpose of architecture, it serves not only the society, the community, but (is) able to provide a kind of hospitality. The first thing that came to my mind was a wine bar, but when you turn a space into a wine bar without any dining services, it will be a little bit dry."
Fabio Mariella was hired as executive chef. He has worked in places including Changsha, Dongguan, and Shenzhen in China, Las Vegas, Mumbai and Hong Kong. Over 10 years ago he was the chef de cuisine at Zeffirino in the Regal Hongkong Hotel in Causeway Bay.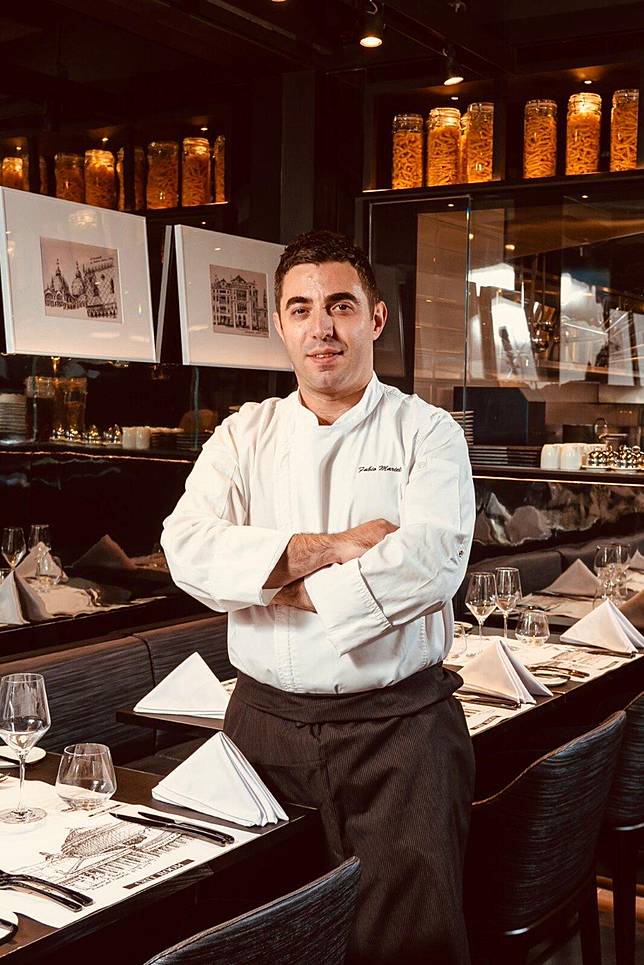 Ho says he gives Mariella a lot of freedom in the kitchen to cook with "top quality" ingredients mostly sourced from Italy.
"I don't plan to make this restaurant a profit-making one. This is not a money-sucking place. But this is a space and place for sharing ideas, to entertain good friends … The top priority is the quality of the food and ambience … You can foresee this will be a long-lasting restaurant," he declares.
The architectural designer is diversifying his business interests, saying things are slowing down in Hong Kong and mainland China. In the case of the latter, he finds his ideas are never 100 per cent realised.
"Too often … I draw a tiger and at the end of the day it appears as a cat in China, you understand what I'm saying. There is a big difference between a tiger and a cat," he says.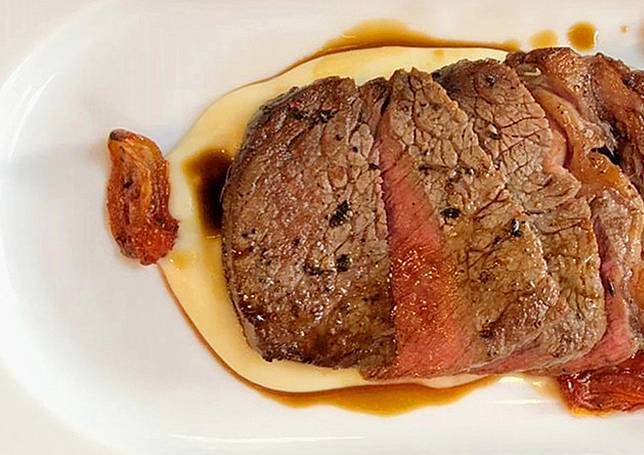 Instead, Ho says, he would rather select the "best clients" and choose projects, large or small, that have a powerful impact. He shows drawings of a previous project in Chongqing that he says is three times the size of the Pacific Place shopping mall in Hong Kong's Admiralty neighbourhood; the last time I interviewed him, in 2015, he talked about designing buildings for non-profit organisations under Hong Kong flyovers.
Ho says he is happy with Crit Room, and claims it has been almost full every day for dinner (it isn't open for lunch) since its opening on October 29. So far the restaurant has one rating (five stars) on TripAdvisor.
Crit Room, Shop C, G/F, 30 Tai Ping Shan Street, Sheung Wan, tel: 2366 9608.
Like cooking? For Asian recipes to make at home for friends and family, visit SCMP Cooking.
Copyright (c) 2019. South China Morning Post Publishers Ltd. All rights reserved.