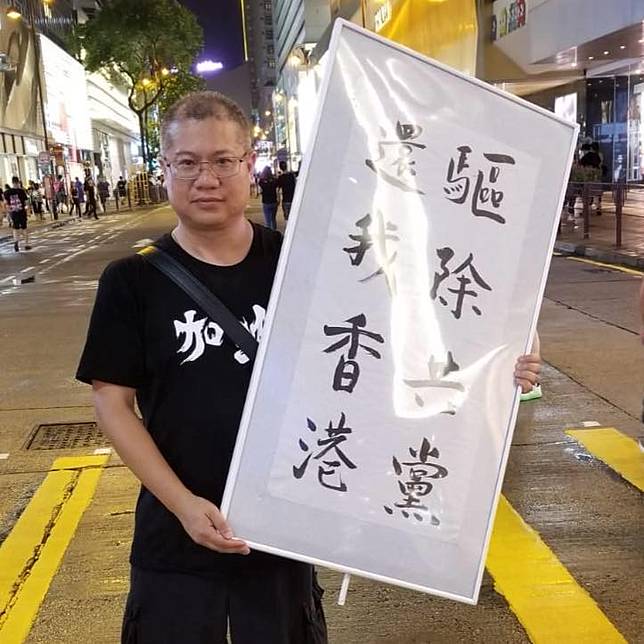 A vocal opponent of parallel trading who was also against the extradition bill has said he was viciously attacked by a gang armed with wooden sticks in Sha Tin, who warned him to stop "stirring up trouble".
Leung Kam-shing, convenor of the North District Parallel Imports Concern Group, was drinking alone on Shing Mun River Promenade, near Star Seafood Floating Restaurant, when he was ambushed by up to four masked men at about 11pm on Sunday.
Mystery white powder was thrown on his head and he was beaten, mainly on his back, by stick-wielding men who had their faces covered, according to a police source.
The attackers, who were said to be Chinese nationals, had fled before police arrived.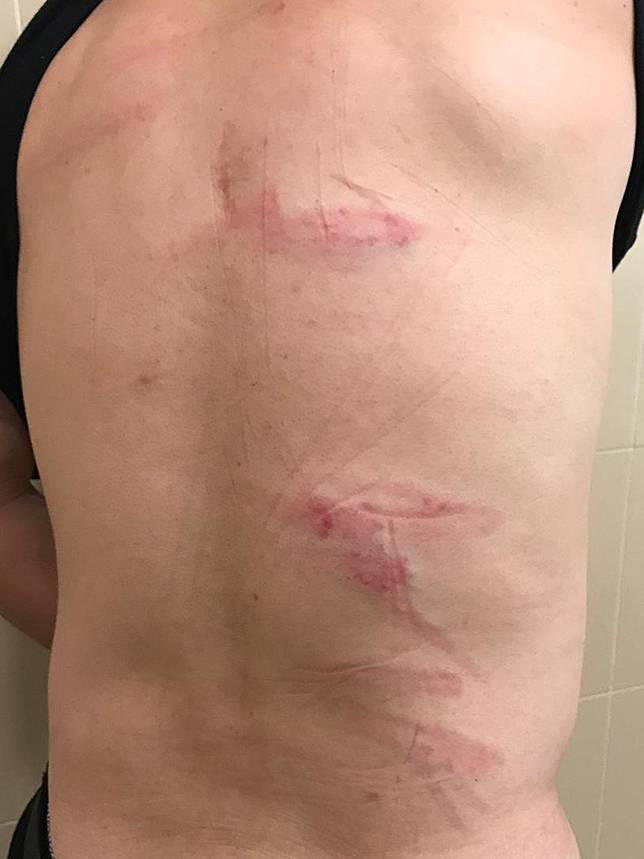 Max Chung Kin-ping, an organiser of the extradition bill protest in Yuen Long on July 27, visited Leung at Prince of Wales Hospital on Sunday night.
Although Leung was crouched in the brace position, he saw about four men holding long and thin sticks that he suspected were rattan, according to Chung.
One of the attackers warned him not to stir up any more trouble, delivering his threats in Cantonese with a local village accent.
"I'm not sure what they meant by stirring up troubles. I was recently involved in the Sheung Shui protest and I support the anti-extradition movement," Leung told RTHK on Monday morning.
"If they know where I live, they might have been tailing me for some time."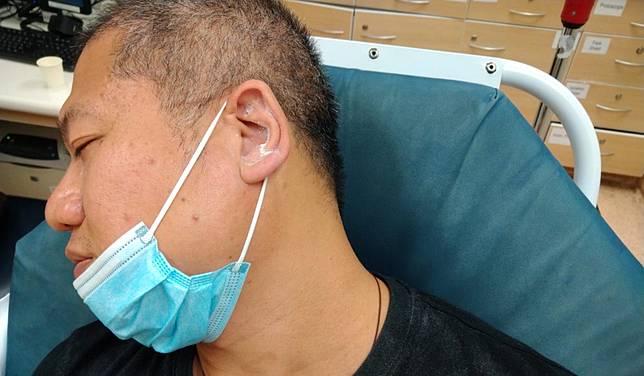 Police officers were told that Leung did not know why he had been attacked and did not have any debt problems.
"(Leung) told police that he did not (want to) pursue the case and then he left the scene," the source said.
The source said there was a strong smell of alcohol around Leung and four empty beer cans were found on the floor.
After discussions with his family, he went to hospital for treatment.
Although Leung did not file an official report, the source said officers from Sha Tin district crime squad were investigating. He said officers would check CCTV footage to gather evidence.
Leung was beaten a month after a mob in white T-shirts wielding metal rods and wooden sticks stormed into Yuen Long MTR station to indiscriminately attack black-clad protesters returning home from a protest against the now-shelved extradition bill, as well as bystanders.
A group of attackers was seen running into a nearby village after the violence on July 21.
At least 27 men have been arrested for unlawful assembly so far but none have been charged.
Leung had organised a number of anti-parallel trader protests in the past. The latest one, a "reclaim Sheung Shui" march, was held on July 13, which he said was attended by 30,000.
Parallel traders buy their stock tax-free in Hong Kong to resell in mainland China. It has caused tension in the city, with some residents complaining its prevalence pushes up local prices.
The July 13 protest ended in violence as demonstrators and police clashed, leading to two arrests. At least five officers were reported injured.
Chung said Leung has been to Yuen Long recently but he did not have any direct conflict with anyone.
Chung also accused police of not allowing Leung to leave the scene on Sunday night because he did not have his identity card with him.
He was only sent to hospital after his family brought the document to the location of the attack, it was claimed.
Chung said Leung needed to return home to rest on Monday morning after an overnight stay in hospital and had not reported the incident to police, but reserved the right to do so.
Copyright (c) 2019. South China Morning Post Publishers Ltd. All rights reserved.