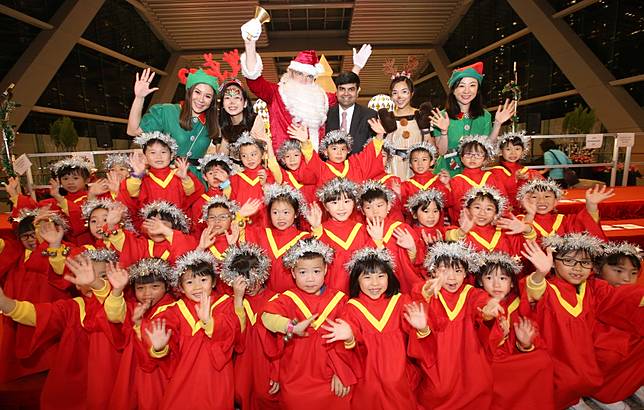 Hong Kong's tallest building played host to more than 100 bankers and dozens of pupils as they belted out festive songs for Morgan Stanley's annual charity drive, which raised a record of HK$4 million (US$513,000) this year.
The singing bankers who assembled on stage for the 17th annual Directors' Choir performance at the atrium of the iconic International Commerce Centre in West Kowloon last Thursday were joined by 30 pupils in red gowns from the Hong Kong Society for the Protection of Children.
Senior staff across departments of the financial services company teamed up to compete in the festive contest.
Their performance attracted applause from an audience dressed up in Christmas costumes with Santa hats and headbands.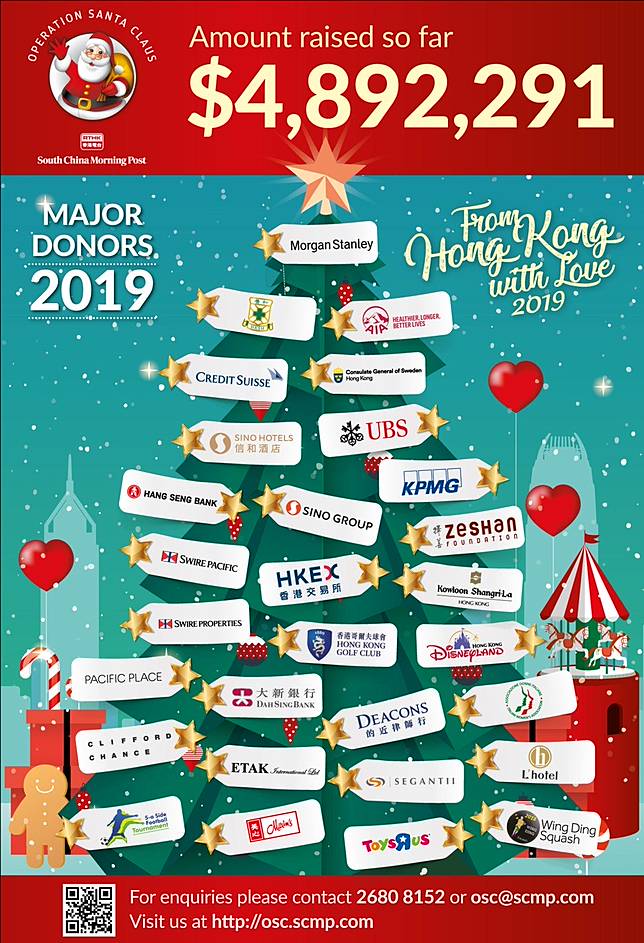 The two teams with the loudest applause would take home trophies.
The audience chanted for their favourite team before deciding to hand the grand trophy to a choir singing All I Want For Christmas is You, the Mariah Carey hit.
The event wrapped up the bank's fundraising efforts for Operation Santa Claus, the annual charity campaign co-organised by South China Morning Post and RTHK.
Harish Rajaram, Asia-Pacific CEO of Morgan Stanley, revealed at the event the investment bank had raised a record HK$4 million for OSC beneficiaries, including Pathfinders and Mind HK.
Of the total, HK$1.8 million was raised through a charity bake auction, a holiday tradition of the banking giant where more than 25 staff put their home-made cakes up for bids.
The company, which has its Asia-Pacific headquarters in Hong Kong, has been an active donor of OSC over the past 23 years, benefiting more than 280 charitable projects.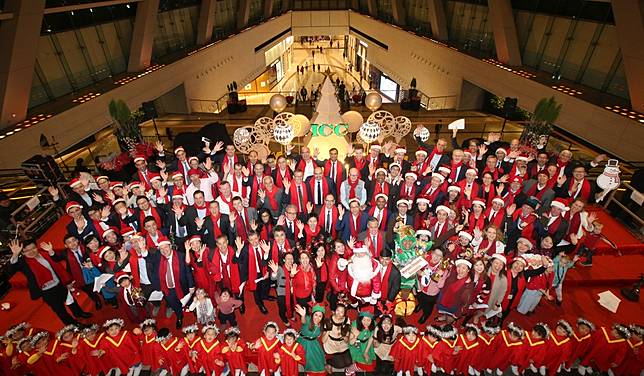 "Morgan Stanley is a very caring place. It is reflected by our employees," Rajaram said.
"It (the event) gives a very festive atmosphere. Giving back is one of our core values."
He said they were very proud of having employees who supported good causes.
"We support the important work that they (the beneficiaries) do for our communities. We are engaged so that our employees are part of the journey," he said.
Copyright (c) 2019. South China Morning Post Publishers Ltd. All rights reserved.