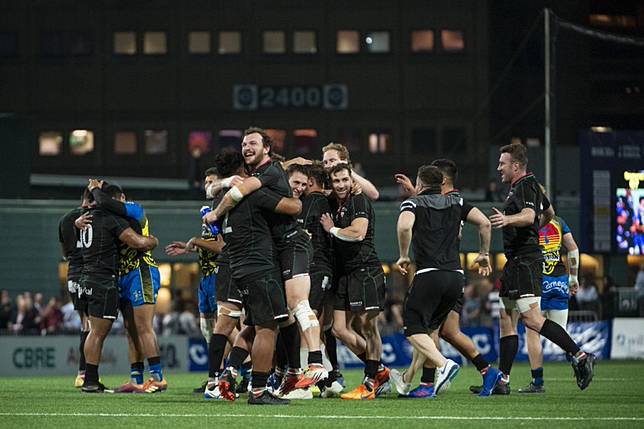 The 2020 Hong Kong Football Club Tens has been cancelled as the city continues to be gripped by political uncertainty. The 10-a-side rugby tournament serves as a curtain-raiser for the Cathay Pacific/HSBC Hong Kong Sevens and was to take place on April 1-2.
Hong Kong has been rocked by months of protests. What started as opposition to an extradition bill, which would have seen fugitives extradited to a number of countries, including mainland China, has spiralled into a wider anti-government movement.
Radicals have armed themselves with petrol bombs and taken on riot police in numerous clashes. A landslide victory in district council elections for the pro-democracy camp acted as a release valve to an extent, but the protests have continued.
New Hong Kong Rugby Union chairman Patrick Donovan said in October the city's iconic Hong Kong Sevens tournament (April 3-5) will go ahead despite the social and political turmoil that is now heading into its seventh month.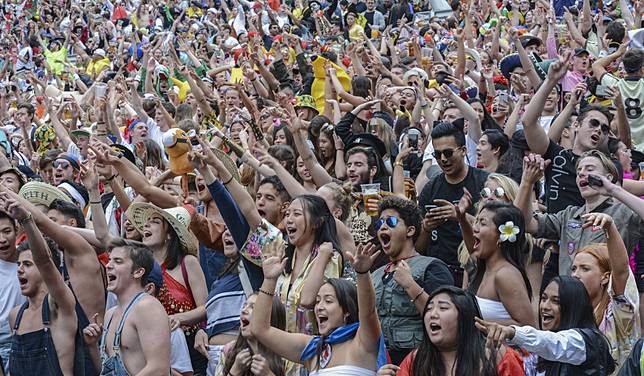 "I'm absolutely committed to the Hong Kong Sevens continuing next year," said Donovan. "We continue to regularly engage in dialogue with sponsors, government and all stakeholders, and there is nothing at this point in time that would lead me to view the Sevens being cancelled."
The Hong Kong Tens started in 1986. Team Rest of Hong Kong won the inaugural tournament. GFI has been the title sponsor since 2006. The 2019 champions are Biarritz Gavekal, who beat Tradition YCAC in the final. It was Gavekal's third tournament victory in a row.
Former internationals and future superstars take to the field in a highly competitive spectacle. There have been 19 Rugby World Cup winners to grace the tournament, most recently Nehe Milner-Skudder, who played with the Penguins in 2013. He won the Tens that year and then the Rugby World Cup with New Zealand in 2015.
Other major sporting events have also been cancelled because of the protests, including the Prudential Hong Kong Open tennis tournament, the 2020 Hong Kong Formula E-Prix, the Hong Kong ASTC Sprint Triathlon Asian Cup, the Asian Aquathlon Championships, the Cross Harbour Swim, the Hammer Cyclothon, the Hong Kong Squash Open, and two horse race meetings.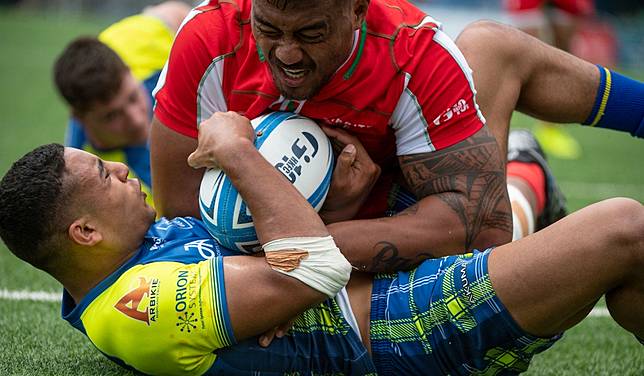 A statement from the rugby section at Hong Kong Football Club said: "It is with great regret that we have made the decision to cancel the 2020 HKFC 10s rugby tournament.
"Owing to the ongoing situation in Hong Kong, the tournament has, for the first time, had difficulty in attracting and securing firm commitments from enough overseas teams of sufficient quality for the 2020 10s.
"As a rugby section, we have made the decision not to host what would have been a lessened event in 2020, and instead focus our efforts on making the 2021 edition even better than those before. Our target is and always has been to deliver the world's best 10-a-side rugby tournament.
"We would like to both apologise and thank all of the teams, sponsors and other stakeholders who had given us their support in respect to planning for the 2020 HKFC 10s.
"We also hope that the overall situation in Hong Kong, our beloved home of 133 years, will improve in 2021."
Copyright (c) 2019. South China Morning Post Publishers Ltd. All rights reserved.