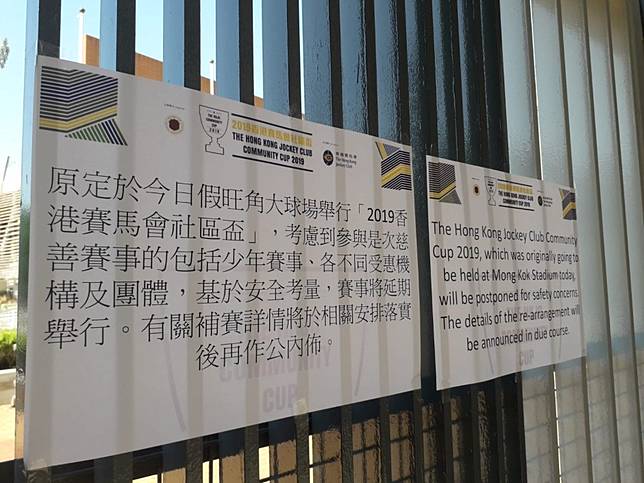 The Hong Kong Jockey Club called off one of its events for the second time in a week when Sunday's charity football Community Cup was postponed.
An announcement on Sunday afternoon said the tournament, featuring a key match between Premier League champions Wofoo Tai Po and FA Cup champions Kitchee at Mong Kok Stadium, had been suspended due to security reasons.
Two matches before the main event were also cancelled, including the Junior Community Cup between HKFC under-13 League champions, and Kitchee under-13 FA Cup runners-up, and a friendly match featuring local football legends such as Leslie Santos and Lee Kin-wo and famous jockeys headed by Joao Moreira.
On Wednesday, the Jockey Club called off its evening race meeting at Happy Valley after protesters called for action against pro-Beijing lawmaker Junius Ho whose horse was scheduled to race in the meeting.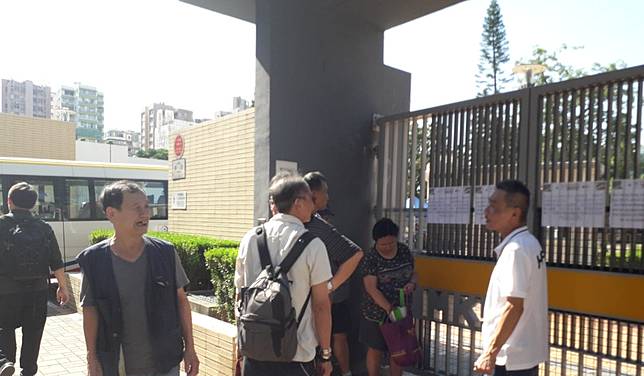 "We were informed by the Jockey Club that they would cancel the charity event for safety reasons," said Football Association chairman Pui Kwan-kay. "They are the sponsor and we understand and respect their decision as the venue is quite near the Mong Kok Police Station, where a lot of protests have taken place.
"We are now trying to work out a date for the rematch, but it's going to be difficult with the hectic league schedule."
The Jockey Club is in its sixth year of sponsoring the charity event, in which the winners and the losing side collect a purse of HK$250,000 and HK$100,000 respectively. The eight remaining Premier League teams share HK$300,000. Two designated charity organisations nominated by Kitchee and Wofoo Tai Po will also benefit.
Kitchee said they received the news around noon and respected the arrangements made by the organisers.
Some disgruntled fans who arrived at Mong Kok Stadium early for the matches were surprised by the decision as "there was nothing wrong with the area" and one of them said a number of matches had already been held there since the beginning of the season and all these matches were "completed without any major trouble".
Copyright (c) 2019. South China Morning Post Publishers Ltd. All rights reserved.