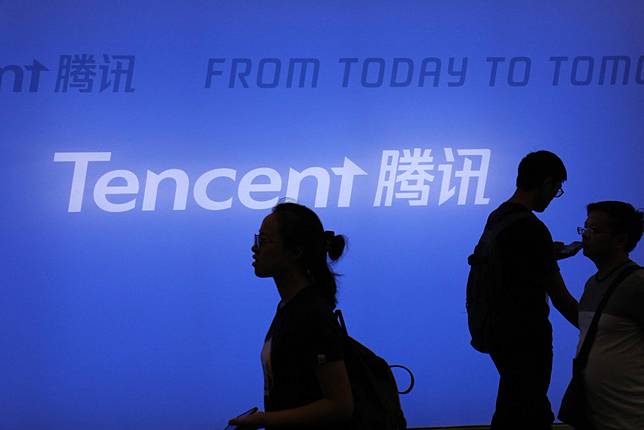 Hong Kong stocks posted their best daily performance in two months on Monday, while China markets jumped the most in seven weeks as investors cheered Beijing's grand reform plan for Shenzhen and progress on the trade talks.
The Hang Seng Index surged 2.2 per cent, or 557.62 points, to finish at 26,291.84, recording its biggest daily advance since June 19.
The Shanghai Composite Index climbed 2.1 per cent to 2,883.1, posting its best daily performance since July 1. The Shenzhen Component Index jumped 3 per cent, and the ChiNext Index of start-ups was 3.5 per cent higher.
As many as 113 stocks listed in Shanghai and Shenzhen skyrocketed by the daily 10 per cent limit. Shenzhen's home-grown companies led the advance, while brokerages also outperformed.
The gains came after China's top leaders vowed to reform Shenzhen and develop the technology hub in the southern province of Guangdong into a global "benchmark" for competitiveness, innovation and influence by the middle of the century.
"Shenzhen's breathtaking development over the past few decades was the direct result of Beijing's special policy," said Tang Sing-hing, chief executive of Royston Securities. "Now people are hopeful that the city will grow faster with more policy support, not just in the technology sector but also finance and medical services."
The mood was also buoyed by Trump's comment over the weekend that signalled progress over trade negotiations with China. Meanwhile, China's central bank made a major change to its interest-rate setting system that is seen as a stealth-easing policy, boosting market confidence.
A gauge tracking 51 Shenzhen-based companies listed in China jumped 9.1 per cent, with 42 of them surging by the daily limit of 10 per cent, such as computer storage device maker Shenzhen Kaifa Technology and Shenzhen Cotran New Material, according to financial data provider Xuangubao.cn.
Tencent Holdings, China's largest games publisher and Shenzhen's biggest hometown technology company, rose 3.2 per cent to HK$336.8, contributing 84 points to the benchmark Hang Seng Index's advance, the most among the 50 constituents.
Securities brokerages also advanced broadly, after Beijing signalled fresh reforms for initial public offerings (IPO) on the Shenzhen bourse.
In a directive on wide-ranging reforms to be implemented in Shenzhen, China's top leaders said the city would "create conditions to push forward a registration-based reform" for IPOs on the ChiNext board of start-ups.
The new listing rules, already applied to the new STAR technology board in Shanghai last month, increases the transparency of the review process and makes it easier for companies to go public.
A gauge of 39 brokerages listed in Shanghai and Shenzhen climbed 6.4 per cent, with First Capital Securities, China Great Wall Securities, Guosen Securities, and East Money Information jumping by the 10 per cent daily limit.
In Hong Kong, Chinese drug maker CSPC Pharmaceutical Group rose 4.2 per cent to HK$12.96, after reporting a 25 per cent jump in first-half profit to 1.9 billion yuan (US$269 million).
Copyright (c) 2019. South China Morning Post Publishers Ltd. All rights reserved.