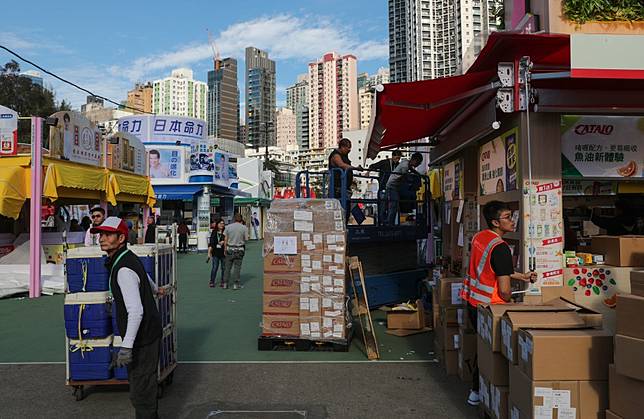 The annual Hong Kong Brands and Products Expo - one of the city's largest outdoor fairs and popular with bargain hunters - will open in Causeway Bay on Tuesday with strengthened security amid ongoing anti-government protests.
The number of security guards will be doubled for this year's expo - the 54th since being established in 1938 - at Victoria Park, according to organiser the Chinese Manufacturers' Association of Hong Kong (CMA). The guards will include ones who are more professionally qualified and some of foreign nationality.
This year all visitors to the 22-day expo will have to go through security checks at the entrance. Banned items include dangerous objects, promotional materials carrying political messages, and non-drinkable liquids, the CMA said.
Hong Kong has been engulfed by protests, sparked by the now-withdrawn extradition bill, for six months. Many events have been cancelled because of security concerns.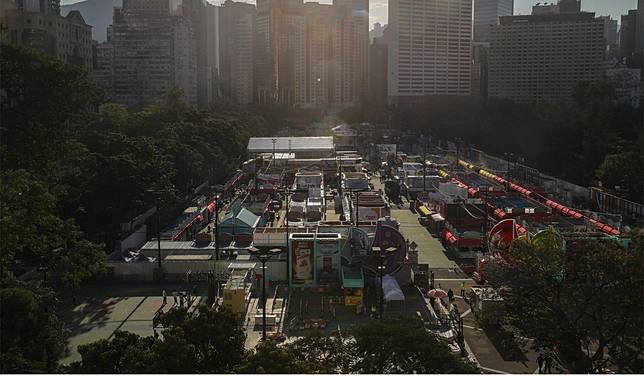 Some on LIHKG - an online forum popular with protesters - have made vague threats about the fair, which this year has fewer exhibitors, hours that have been cut back and a shorter run by two days. Fewer visitors are also forecast.
CMA chief executive Raymond Young Lap-moon said the association decided to go ahead with the fair after serious deliberation.
"Hong Kong is in a very unusual period," he said. "But we have organised the annual expo as a tradition in Hong Kong for decades. We don't want to suspend it for any reason."
CMA vice-president Marvin Hsu added: "Millions of people are used to visiting the expo every year. So even though it is very challenging for us to organise a large-scale event in the current situation, we don't want to disappoint Hong Kong citizens, and therefore, we will do our very best to ensure the expo runs smoothly."
Hsu said it would be the first time security checks were carried out at the event. The association had also worked with the Leisure and Cultural Services Department, Transport Department and police to deal with emergency situations. Ahead of the opening, the association held a drill with exhibitors in case of possible emergencies, Hsu said.
"There were no security checks at previous events because Hong Kong was always a safe city," he said. "But we adopted them this time to ensure the safety of exhibitors and visitors."
According to the Hong Kong Tourism Board, the number of tourist arrivals plunged 43.7 per cent year on year in October to 3.31 million - the worst decline in a single month since protests began in June.
The expo typically attracts more than 2 million visitors each year. But the organiser expected a plunge in visitor numbers this year, especially those from mainland China who accounted for 20 per cent of the total turnout at previous events.
Sales revenue was also expected to drop 20 to 30 per cent, Hsu said.
The number of exhibitors dropped about 26 per cent from 435 in 2018 to 323 this year, with a total of 700 booths compared with last year's 880, the CMA said.
To ease the financial burden on businesses and attract more visitors, the organiser offered a 30 per cent rental discount to exhibitors, and slashed the entrance price from HK$12 to HK$8.
Hsu noted that Hong Kong's businesses had been hit by the months-long political unrest and the US-China trade war. "We hope the expo can assist small and medium-sized enterprises in getting through these difficult times," he said.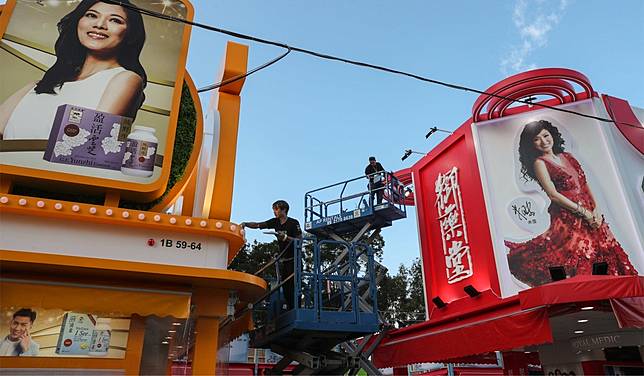 Nam Pei Hong Sum Yung Drugs Company, which sells products such as health food, herbs and tea, has attended the expo for more than a decade. It will offer discounted products this year, including tea and abalone products for only HK$1.
Johnny Chui, the company's associate business development manager, said he was not particularly worried about security but expected a 30 per cent drop in sales revenue this year.
"We have attended the expo for over 10 years. It has become our tradition," Chui said. "If something happens, we will follow the organiser's guidelines and put safety first."
He said the shorter opening hours would affect sales and he expected shoppers to spend an average of about HK$1,000 each, compared with about HK$1,200 last year.
The expo, cut short from 24 days previously, will open from 11am to 8pm daily, closing two hours earlier than last year. On December 31, its last day, the fair will close at 6pm.
Discounted products and special offers, such as two 1kg bags of rice for HK$1, would be up for grabs. Prizes worth HK$3.8 million in total would be given out throughout the expo, the organiser said.
Copyright (c) 2019. South China Morning Post Publishers Ltd. All rights reserved.