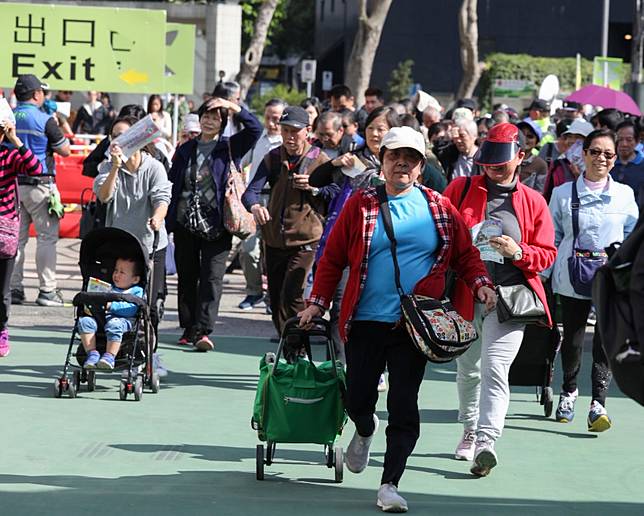 Scores of bargain hunters flocked to Hong Kong's Victoria Park on Tuesday with HK$1 rice packs and discounted abalone products in their sights as one of the city's largest annual outdoor fairs kicked off amid protest threats.
The 54th Hong Kong Brands and Products Expo in Causeway Bay has become the latest target of protesters who launched online calls for "visiting the fair together" until the event ends on December 31.
But hundreds of shoppers, mostly elderly people and housewives, still turned up at the park with their trolleys when the expo began at 11am. Businesses reported fair consumer sentiment even though security was tightened.
Holding packs of pork knuckles and ginger stew, retiree Simon Ng said though the protests had dampened his shopping sentiment in general, this event was an exception. He planned to spend not more than HK$2,000 (US$255) at the expo - a budget similar to last year.
"I feared protesters would demonstrate here. So, I came early," the 55-year-old said. "If anything happens, I will be able to leave quickly."
Hong Kong has been engulfed by protests, sparked by the now-withdrawn extradition bill, for six months. Many events have been cancelled because of safety and security concerns.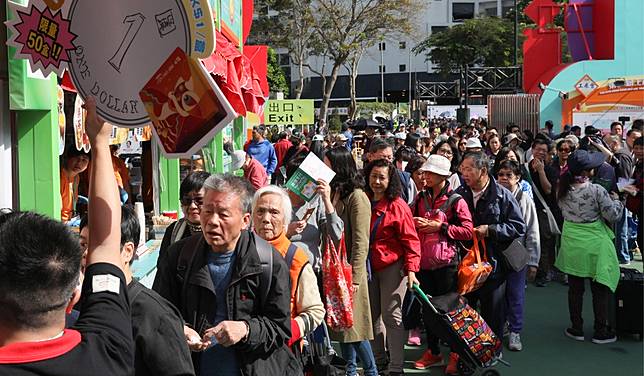 The expo pressed on, but the number of exhibitors shrank about 26 per cent from 435 in 2018 to 323 this year. To lure visitors, the entry fee was slashed from HK$12 last year to HK$8 this year.
A shopper, surnamed Kwok, 64, also visited the fair early, citing worries of potential chaos later in the day.
But the fear of chaos did not sour her consumer appetite.In 30 minutes after the fair began, the airport employee said she bought bags of abalone and dried seafood worth more than HK$2,000. Last year, she only spent around HK$1,000.
The expo's organiser, the Chinese Manufacturers' Association of Hong Kong, said it was worried about the situation, but still chose not to ask police to station at the event.
He said he would not call police as long as he felt the association could manage the situation on its own.
"There is no problem with (protesters) 'visiting the fair together'. We welcome them to come to have a look," the association's vice-president Marvin Hsu said. "It's an expo for all Hongkongers."
"Visiting the fair together" is the latest form of demonstrations hailed by protesters in their anti-government movement after hosting "lunch with you" - rallies at lunch time - and "jam with you" - rallies at peak traffic hours to disrupt train services and road transport. Hsu said he hoped consumers would not be disturbed by the activities. However, he said he could not stop police from entering the fair to enforce the law, such as preventing theft.
This year, the organiser has stepped up security measures by doubling the number of security guards for the 22-day expo.
All visitors will have to go through security checks at the entrance. Items that are not allowed on the premises include dangerous objects, promotional materials carrying political messages, and non-drinkable liquids.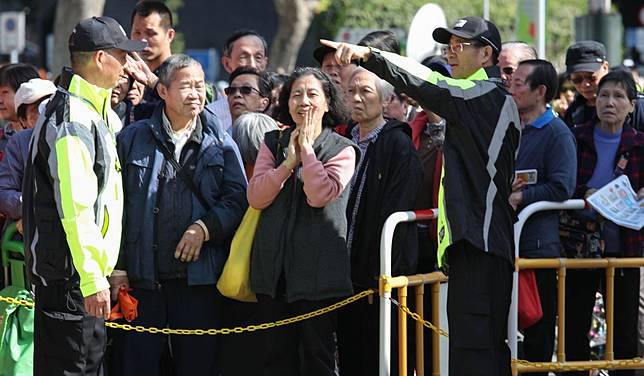 Some visitors, such as businessman Kenneth Choi, 67, felt troubled as security officers asked them to drink water from the bottles they were carrying to prove the liquids were just meant for drinking.
Holding two mini-suitcases of abalone products worth nearly HK$2,000, Choi said: "I will complain about that."
Facing safety risks, Cheong Hing Store has been alert about its knife products. Its head of sales and marketing Peter Law Tak-him said he had put the goods at the centre of the booth.
"Our staff are well trained to monitor the surroundings. If anything happens, we will try our best to hide the knives as soon as possible," he said.
Law admitted the footfall on Tuesday morning was less than last year's, but he said consumers still had the appetite for shopping.
He said he hoped his revenue would not drop more than 20 per cent, saying the fall in takings was partly due to the shortened opening day of the fair this year.
The expo has been cut short this time to 22 days from 24 days last year. It will remain open from 11am to 8pm daily, closing two hours earlier than last year. On the last day on December 31, the fair will close at 6pm.
Nelson Wong Sze-kin, executive director at wild mushroom trader Luen Kee Hoo Co., felt the footfall this year was similar to last year's. But he still foresaw takings to drop about 10 to 20 per cent due to weakened consumer sentiment and a drop in tourist figures.
With the organiser offering a 30 per cent rental discount to exhibitors, Wong said he was not worried about failing to break-even.
He added his manpower cost was also cut because of the shortened fair time this year.
Copyright (c) 2019. South China Morning Post Publishers Ltd. All rights reserved.