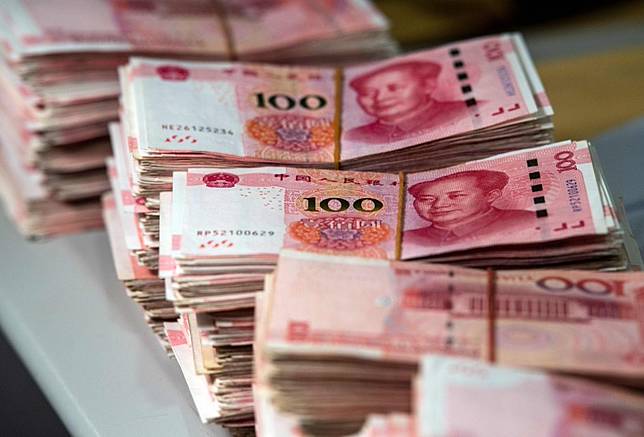 Bond traders and portfolio managers say liquidity in the China onshore bond market has improved over the past year, partly because the Hong Kong Bond Connect scheme has given investors easier access.
A record 338.6 billion yuan (US$47.6 billion) of Chinese onshore bonds changed hands in August.
Chinese government bonds were excluded from the FTSE Russell World Government Bond index in its annual review last month, but analysts say the Bond Connect mechanism could be a catalyst that eventually leads to their inclusion by the global index compiler. FTSE Russell's next review is scheduled for March next year.
Launched in July 2017, Bond Connect enables offshore investors to buy and sell in China's interbank bond market and hold these securities in their Hong Kong custodians' accounts.
"We have joined the Bond Connect this year and we have diverted some of our Chinese bond trading volume onto it, which gives us more flexibility in conducting foreign-exchange hedging transactions," said Dennis Wong, head of markets, North Asia, at ANZ.
Through the Bond Connect, foreign investors are free to make currency transactions with multiple banks, rather than relying on one onshore custodian bank when accessing the interbank bond market directly, market participants said.
In a surprise decision announced in September, FTSE Russell said it would leave China out of its widely-tracked FTSE World Government Bond Index, putting the brakes on a potential US$120 billion of inflows that Citi has estimated could result from inclusion. FTSE Russell said index users had indicated a need to see more improvement in its secondary market liquidity, foreign exchange execution and settlement issues.
Wong said that with 1.2 trillion yuan worth of Chinese government bonds held by foreign investors, about 9 per cent of the total, their trading style affects the overall liquidity of the market.
But with Chinese government bonds being included by other leading index providers, such as the Bloomberg Barclays Global Aggregate index from April 2019 and the JP Morgan Government Bond " Emerging Market index from February 2020, Wong said he had seen an increase in the number of asset managers joining the Bond Connect in Hong Kong to buy and sell China's onshore bonds.
"As the world's second largest bond market after the US, the Chinese bond market has grown to a size that is too big to ignore. The attractive yields offered by Chinese bonds, whereby 10-year Chinese government bond yields are above 3 per cent on average over the past nine months, made them stand out and contrasted sharply with the negative yields offered by some of the European government bonds," said Wong.
In the last nine months there was a surge in the number of institutional investors joining the Bond Connect. They now number 1,311 spread across 31 jurisdictions, more than double the 506 investors across 24 markets at the end of last year.
With a more diverse range of active investors entering the market, there could be enough divergence of opinion on macro trends and policy responses, which would lead to an increase in bond spread and price volatility " a boon to market liquidity, said Jim Veneau, Asia head of fixed income at AXA Investment Managers.
"Generally, trading is done to either manage risk or generate a profit. More diverse active investors entering the market would … both necessitate risk management activity and generate profit-seeking trading," said Veneau, adding that AXA Investment Managers is also using the Bond Connect today.
FTSE Russell and the HKEX, which operates the Bond Connect with the China Foreign Exchange Trade System, did not immediately respond to comment.
Copyright (c) 2019. South China Morning Post Publishers Ltd. All rights reserved.