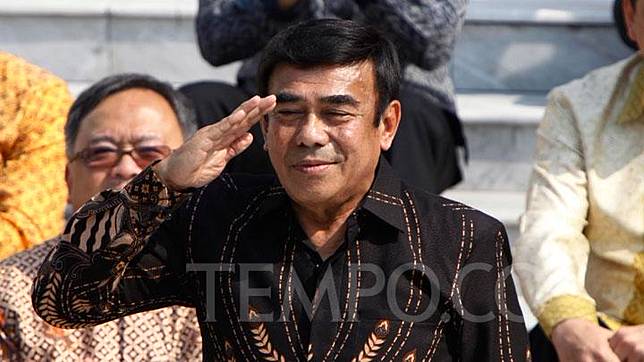 TEMPO.CO, Jakarta - One of the newest additions to President Jokowi's second-term Cabinet is the retired TNI General, Fachrul Razi, who has been officially appointed as Minister of Religious Affairs by the president.
Fachrul Razi has officially become the first Religious Affairs Minister coming from a military background in Indonesia's reformation era.
Prior to Fachrur, there had been two Religious Affairs Ministers throughout Indonesia's history with Alamsyah Ratu Perwiranegara who was appointed as Religious Affairs Minister in 1979-1983 during President Soeharto's presidency.
According to Tempo Magazine's April 8, 1978 edition, Alamsyah - who was born on December 25, 2925 - routinely visited a number of schools up to religious-specific institutions. From Islamic boarding schools up to the Indonesian Gospel Institution in Batu.
Another Religious Affairs Minister with a military background was TNI Admiral Tarmizi Taher who led the Ministry back in 1993-1998. According to Tempo Magazine of May 1993, Tarmizi's career was quite extensive as he had already held the position in office as General Secretary since 1987.
TAUFIQ SIDDIQ