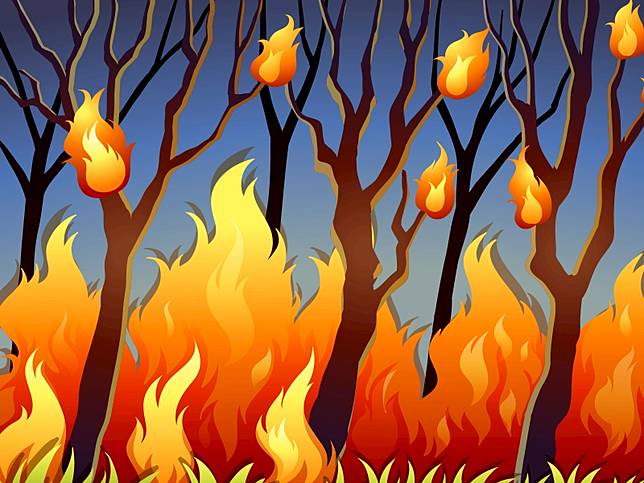 Palembang: Aerial firefighting helicopters dropped over 4.6 million liters of water to help douse forest and land fires at 51 spots in South Sumatra Province over the past month.
Five helicopters were deployed to extinguish wildfires since June 25, 2020, when a blaze began ravaging through Tanjung Batu Village, Ogan Ilir Regency, South Sumatra Province, Ansori, an official of the Disaster Mitigation Office (BPBD) of South Sumatra, stated here on Thursday.
"Five helicopters are already operating to extinguish (forest fires) in eight regencies," he informed ANTARA.
In fact, the Kamov 321 BC PK-IKR, Sikorsky S61N / C-FXEC, MI8 RA-22700, MI8 RA-22583, MI8 RDPL 34140, RDPL 34230, MI-8AMT RA-24699, and MI-8AMT RA-24427 helicopters are on standby for operations to put out wildfires in 2020.
However, until now, only Kamov 321 BC PK-IKR dropping 2.3 million liters of water; Sikorsky S61N / C-FXEC, 1.7 million liters; MI8 RA-22700, 288 thousand liters; MI8 RA-22583, 236 thousand liters; and MI-8AMT RA-24699, 32 thousand liters; have been deployed to extinguish the fires.
In the meantime, the wildfires were found at 26 spots in Muara Enim Regencyt, eight in Ogan Ilir, seven in Pali, three each in Musi Banyuasin and Musi Rawas, two each in Banyuasin and OKI, and one in East OKU.
"Water bombings were conducted 1,046 times in 33 flights," he revealed.
The authorities are on high alert for wildfires, as the current dry season is expected to peak in August. (antara)