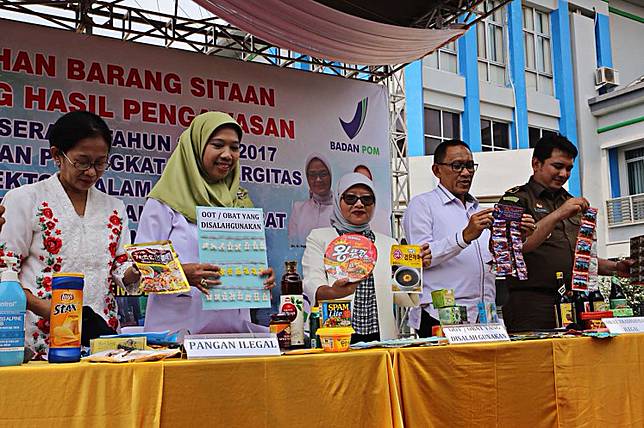 Prevention is better than cure. The massive withdrawal of ranitidine, a medicine commonly used to treat stomach problems, is another reminder of that.
An affordable drug that has been distributed by 70 pharmaceutical firms in the country since 1989, it has become a staple to cure chronic acid reflux that can cause stomach pain and heartburn.
Recent findings by the United States Food and Drug Administration and the European Medicine Agency that ranitidine contained a small amount of N-Nitrosodimethylamine (NDMA), a carcinogenic substance, have led the Indonesian Food and Drug Monitoring Agency (BPOM) to make the call; it has given pharma companies 80 days to recall the product.   
The agency cited a global study that determined the acceptable daily intake of NDMA to be 96 nanograms. Intake higher than that would be carcinogenic in the long term.
To say that the authorities have not done enough to protect citizens from a hazardous drug is an understatement, since, in fact, there was previously no evidence that the medicine carried high risk and there have not been any reports of victims of the drug.
The case is rather a cautionary tale that, to mitigate the unknown impacts of chemicals in any drug, it is always better to start eating a good diet — a simple, often neglected, yet important part of our everyday life.
It is more convenient to eat high-fat or spicy food or drink too much coffee and leave our gastric concerns to drugs like ranitidine. It is cheap, available at any drugstore, and can be purchased without a prescription.
But this kind of mindset can also be deadly.
A study published in medical journal The Lancet this year found that poor diet was responsible for more deaths globally than tobacco and high blood pressure. The study found that consuming low amounts of healthy foods, such as whole grains, and too many unhealthy foods, including sweetened beverages, account for one in every five deaths globally.
The research, which covered 40 countries, found that poor diets were responsible for 10.9 million deaths, or 22 percent of all deaths among adults in 2017, with cardiovascular disease as the leading cause, followed by cancers and diabetes. In comparison, tobacco was associated with 8 million deaths, and high blood pressure was linked to 10.4 million deaths.  
Last year, a judge in California ruled that coffee must carry cancer warnings, saying that acrylamide, a chemical commonly found in coffee, french fries, potato chips and other foods that have been cooked at high temperatures, is a carcinogen.
Although the ruling was withdrawn in June, it gives another reason for us to be careful with our diet. As simple as it sounds, we can prevent harmful habits by becoming more mindful of what we eat.
The question is, are we willing to do that?