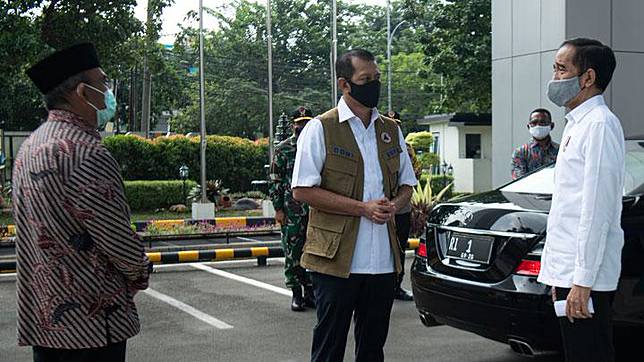 TEMPO.CO, Jakarta -Head of the national COVID-19 task force, Doni Monardo, said that he had registered to be a human volunteer for the COVID-19 vaccine candidate clinical trial run by Bio Farma.
"Head of the COVID-19 handling task force, Lieutenant General Doni Monardo had registered himself as a volunteer for the vaccine candidate trial," said the task force's spokesperson and head of the expert team in a press conference on Thursday, August 13.
Prior to Doni's announcement, other Indonesian public figures that have declared their involvement in the vaccine clinical trial, including the West Java Governor Ridwan Kamil and West Bandung Deputy Regent Hengky Kurniawan.
President Joko "Jokowi" Widodo has monitored the process of the phase-III trial of COVID-19 vaccine candidate on humans held at Padjadjaran University's (Unpad) Faculty of Medicine, Bandung, West Java, Tuesday, August 11.
The vaccine candidate trial and research is a joint effort by state-owned pharmaceutical firm Bio Farma with China's Sinovac Biotech held in West Java, specifically at the Padjadjaran University laboratory.
EGI ADYATAMA