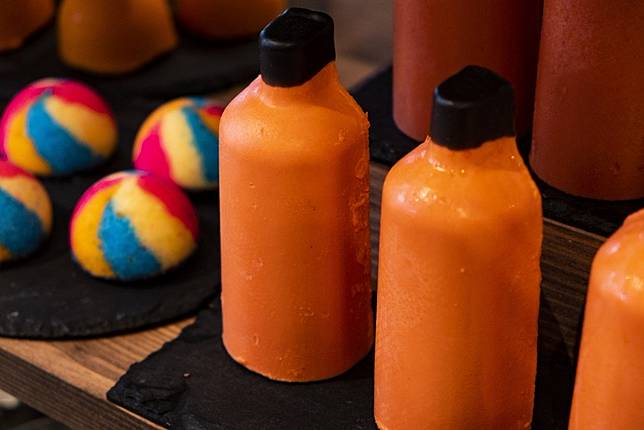 You'll be hard-pressed to find a beauty brand out there that isn't talking about sustainability. What was once seen as the realm of water-bottle-toting, straw-eschewing hippies is now everywhere. Companies claim to be planet-friendly because they've discovered that their consumers actually care about this sort of thing.
This change is often seen quickest in small beauty brands, which can react to volatile market trends almost instantly. Still, although larger beauty brands are comparatively slower on the uptake, the upside to being big is … well, being big.
Few independent labels, for example, are able to set up infrastructure that can enable systemic, industry-wide change. One global company that can do this, though, is Lush.
The British beauty company, which has nearly 1,000 stores in 48 countries, recently launched its first Asia-based Naked store in Hong Kong. The store is completely free of plastic packaging.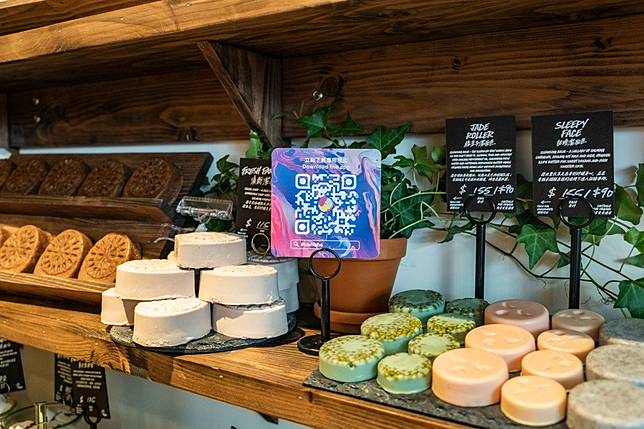 "Many of these (products) we invented (more than) 30 years ago, like the shampoo bar and bath bomb," says Annabelle Baker, director of Lush in Greater China. "They're products that solve wastage in the bathroom. (Our) shampoo bar is the equivalent of 3 x 250g bottles, so that is a significant saving. By shopping at Lush, customers in Hong Kong have saved 600,000 bottles from going to landfills or having to be recycled in the last year."
Lush is thinking about much more than saving plastic bottles from landfills, though.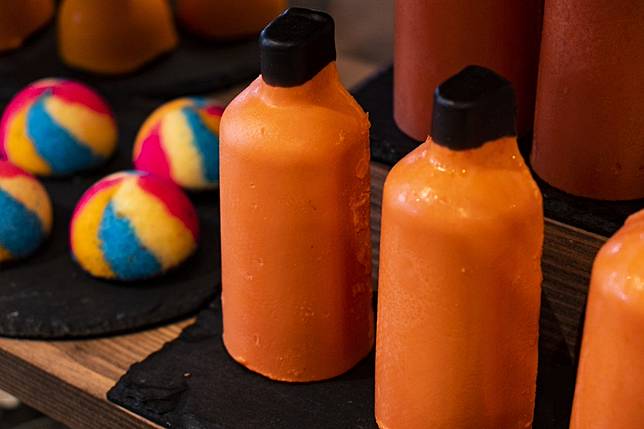 "We go one step further with our commitment to reducing virgin plastics and wood in our shops," says Baker. "We use 100 per cent recycled plastic to create counter tops, demo trolley tops and our make-up units. We even consider the production of our bags, which are 100 per cent recycled paper with a minimal amount of black ink. We also help educate and inform our staff when they join, giving every person a reusable cup, cutlery set and recycling training."
Lush stores in Hong Kong use locally sourced fruit and vegetables in their products, too, cutting down on the need to import what they need. The waste is composted and sent to a farm in Fanling, in the northern New Territories. Decisions like these are quite unusual for large beauty brands, which, because of a need for consistency, tend to get their supplies from a single, stable source. This, too, is a decision made to protect the environment.
"We aren't focused on sustainability - to sustain means to maintain the current status quo, which isn't enough," Baker says. "We are focused on regeneration and putting more into the natural environment. We source, invent, manufacture and retail our own products (and so) we have control over the whole supply chain."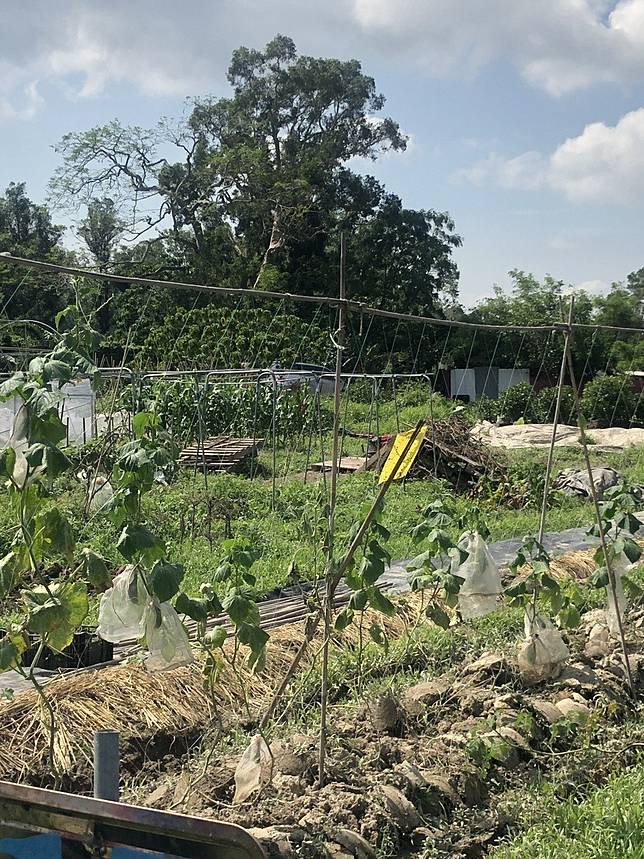 Another brand that is catching onto the demand for sustainable products is Rituals. The Dutch beauty brand began rolling out stand-alone stores in Hong Kong this year, and is opening its third in the the city this month.
"We see an increasing demand from consumers for brands to offer transparency in their standards of working," says Niki Schilling, the innovation and sustainability director of Rituals. "Consumers are now experts and really care about where the products they buy come from and whether it is sustainably sourced. They are looking for authenticity - both in storytelling and product ingredients."
It's something the brand is looking to showcase publicly.
A study conducted a few years ago by brand-comparison site Rankabrand ranked Rituals as low on a list of sustainable beauty brands, but Schilling explains: "(The site drew) its conclusions from information available at the website of a brand and nothing else. They never asked us any questions or received any information on our initiatives. At the time of their research, we did not have our sustainability efforts communicated on our website."
Their efforts are now displayed proudly under the Rituals Cares tab on its website: prioritising customer well-being, creating clean formulations, using cruelty-free methodologies, giving back to the community and making a conscientious effort to limit waste.
A different approach to limiting waste to that of their home base, Amsterdam, has been adopted in Hong Kong. In Amsterdam, the options to recycle are far greater than in Hong Kong, which means Rituals' priorities have been in creating packaging that is easily recyclable or uses recycled materials. There is no city-driven recycling infrastructure available in Hong Kong, so the company has introduced refillable containers, which also minimises environmental impact.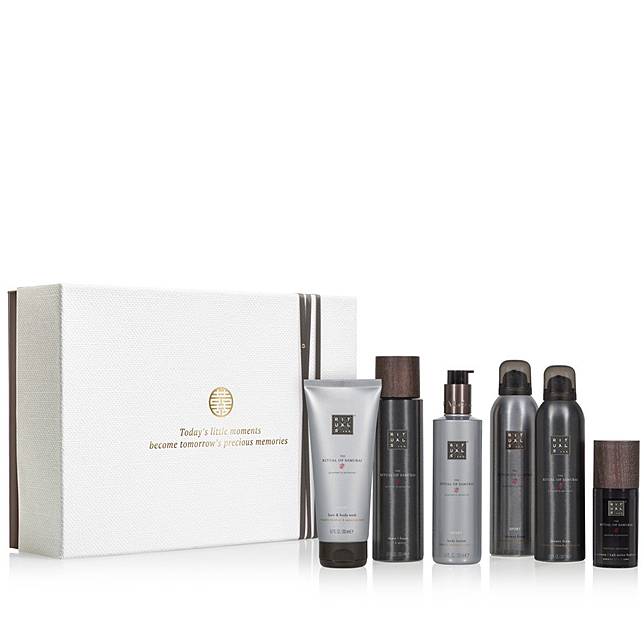 Schilling says Rituals is investigating how it can offer other recycling options to customers in Hong Kong, but that - for the time being - its refillable containers have been well received. "By supporting this eco-chic refill concept, you show you care for the environment; you reduce your carbon footprint, by saving 70 per cent on carbon dioxide, 65 per cent on energy and 70 per cent on water.
"In addition … we are always looking for suitable alternatives to plastics. For example, the inlays of our gift sets have changed from plastic to paper foam, which is bio-based, paper-recyclable and 100 per cent compostable."
With Christmas comes packaging and too much wrapping paper, which Rituals has also tried to limit. "We've developed beautiful reusable boxes for our gift sets, no wrapping paper needed. Besides, we've made these gift boxes more compact as well, to ensure we're not needlessly shipping air. Considering that we annually sell around 6.5 million gift sets, these are improvements that really make a difference," says Schilling.
Copyright (c) 2019. South China Morning Post Publishers Ltd. All rights reserved.