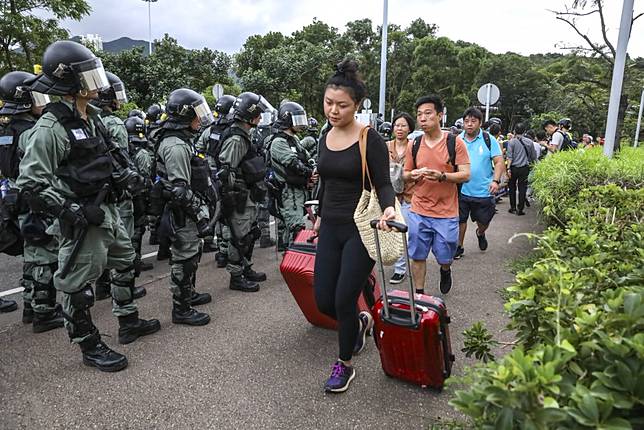 Tour guide Chau Ching is worried. Her income has been reduced to zero, after the city's anti-government protests hit tourism hard and mainland Chinese tourists stopped coming.
For more than 10 years, the 49-year-old single mother earned a living by showing mainland Chinese visitors around. In a good month, she took home more than HK$20,000 (US$2,550).
But since August, she has not led a single tour group.
"I am in despair," says Chau, who supports a 20-year-old daughter in Form Five in Hong Kong, as well as her elderly parents across the border in Shenzhen.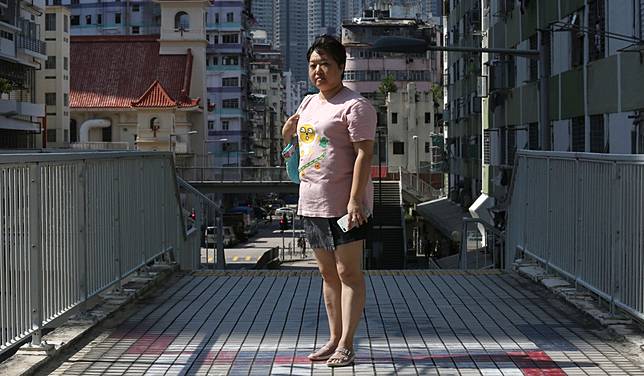 "I long to go back to my job, but I don't know when I can return to my normal life. I am under tremendous pressure."
Chau is among tens of thousands of people battling unemployment or underemployment in the city. The jobless rate crept up to 3.1 per cent in the three months to October, from 2.9 per cent in the previous quarter.
The fallout from six months of anti-government protests has affected the dining and tourism-related sectors hardest, with their jobless rates rising to 6.1 per cent and 5 per cent respectively.
The slump in tourism happened as the protests became regular, increasingly violent and unending.
Latest official figures show that visitor arrival numbers worsened in October, which brought a 43.7 per cent drop year on year to 3.31 million, as well as a 45.9 per cent decline in the number of mainland Chinese visitors.
Paul Lau Chun-yuen, president of the Hong Kong Tour Escorts General Union, says there are more than 10,000 licensed tour guides in the city and most work part time.
"I estimate over 70 per cent of tourist guides are now underemployed as fewer tourists are coming, while local people are reluctant to travel. Without sufficient work, they need to find part-time jobs elsewhere," he said.
Tour guide Zoe Pang, 44, is living that nightmare.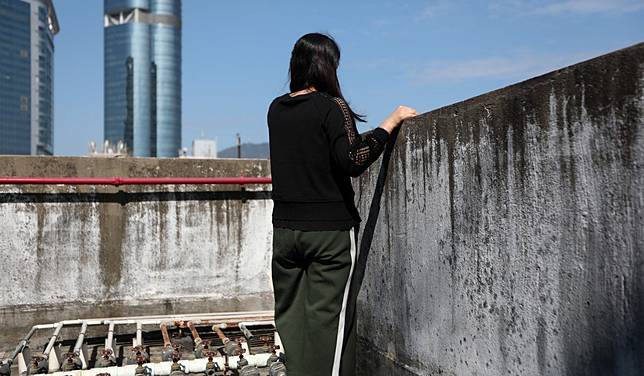 She escorts groups from Hong Kong to places such as mainland China, Taiwan, Thailand or Japan. Before the protests broke out in June, she used to work about six days a week, earning at least HK$12,000 per month.
Her income has dried up to slightly over HK$3,000 a month. In October and November, she worked a total of only 10 days.
"Local people are simply not in the mood for travelling," she says. "With the social unrest, people are also being prudent with their spending as they don't know what will happen."
Married to a construction worker, she has had to dip into her savings to contribute her share of their HK$12,000 monthly mortgage payment. The couple do not have children, but she supports her 80-year-old mother.
Months of violent protests sparked in June by the now-withdrawn extradition bill have taken a heavy toll on the economy, labour and welfare chief Law Chi-kwong has said.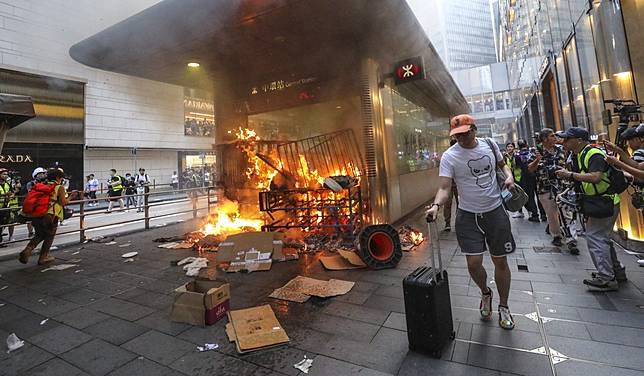 Radical protesters have vandalised railway stations and blocked roads, disrupting travel, and trashed shops and other businesses with links to mainland China.
The strong anti-mainland sentiment of the protests has been keeping Chinese visitors away.
Hit by the downturn, some travel agencies, restaurants and retailers have closed for good while other struggling firms have asked staff to go on unpaid leave or cut their working hours.
Those out of work and struggling to make ends meet have been out looking for part-time work.
Travel guide Chau says she has scrambled to hunt for part-time jobs and grabbed part-time sales work paying about HK$90 per hour.
"But these jobs are unstable," she says, revealing that her monthly expenses amount to about HK$15,000. Aside from the HK$1,900 rent for her public housing flat, she has instalment payments to keep up for household appliances.
I am really upset with what's happened in Hong Kong. It seems now the mutual trust between people has goneZoe Pang, tour guide
"My daughter needs money for her education while my elderly parents, in their 70s, need to see the doctor from time to time. I need to pay their medical bills," she says.
She has tightened her belt by not eating out, borrowed from the bank and has asked relatives on the mainland for help.
"I don't know when this kind of life will end," Chau says with a sigh.
Pang, too, has taken any part-time work she can get, at convenience stores, the MTR, and even as a security guard at a car park.
"But these jobs can't help much as the income is just about HK$1,000 or HK$2,000 per month," she says.
She has no idea what the future holds. If all else fails, she will switch to being a security guard.
"I love my job as I enjoy meeting different people and travelling to different places. Being a security guard is the last thing I want to do," Pang says.
"I am really upset with what's happened in Hong Kong. It seems now the mutual trust between people has gone."
Betty Ho, 48, a full-time saleswoman who earned about HK$20,000 a month selling hair care products, was told to go on three months' leave without pay from October.
Her boss told her and two other full-time employees that the company had been hit by the social unrest.
"I was so frightened because I earned very little and I don't have any spare cash," says Ho, who is single and supports her septuagenarian mother.
She looked for part-time jobs and managed to get a temporary position as a saleswoman at Sogo department store in Causeway Bay for its "Thankful Week" sales from November 18 to 24.
Not a single day passes by without me worrying. I panic at the thought that my hair care firm will close down and I'll be out of work. What can I do about my future?Betty Ho, saleswoman
"I was paid on a daily basis, but on a couple of days the store was forced to shut down totally or cut short its opening hours because of protests," she says.
Ho has since taken another part-time job in a supermarket, earning half her usual pay.
"Not a single day passes by without me worrying," she says. "I panic at the thought that my hair care firm will close down and I'll be out of work. What can I do about my future?"
Dining industry leader David Leung Chi-wai, chairman of the Seafood Delight Group, says many restaurants have closed down, while others have cut staff or forced employees to take unpaid leave as they struggle to stay afloat.
He says the industry union estimates about 300 restaurants have shut down across the city, putting 12,000 out of work. The sector employs about 300,000 people.
"The dining industry has been badly affected by the social unrest," he says. "In a single week, one dining group received cancellations for 2,000 tables at wedding banquets as their clients did not want their dinners to clash with protest days."
He says there were not many job opportunities for unemployed people from the sector and when a restaurant goes bust, everyone is affected.
"The restaurant bosses usually fly to the mainland to escape debts," he says.
"Other staff like waiters or waitresses may be able to find jobs in other sectors, especially part-time jobs. But for kitchen staff, especially chefs, it is very difficult to find work."
Copyright (c) 2019. South China Morning Post Publishers Ltd. All rights reserved.