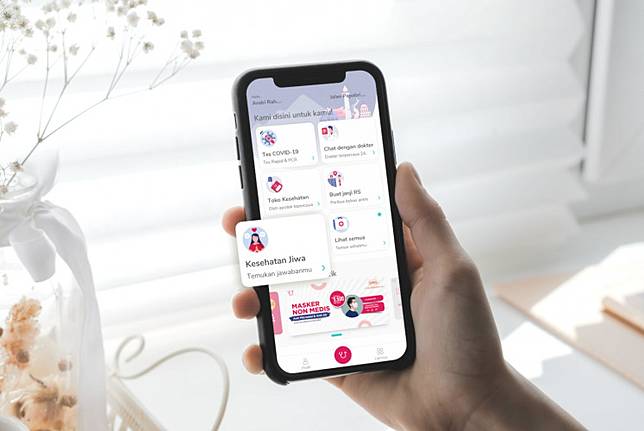 Healthcare platform Halodoc will offer free teleconsultation services on Monday as part of Indonesia's 75th Independence Day celebration.
In a statement, Halodoc chief marketing officer Dionisius Nathaniel described the current pandemic as a challenge that "we must win together". So, in addition to providing its Chat Dengan Dokter (Chat With a Doctor) service for free, the platform will also offer special prices for users who book rapid or polymerase chain reaction (PCR) tests through its mobile app or website in August. 
Available one time per user via the Halodoc app or website throughout the day on Monday, the chat service allows new or existing users to consult with general practitioners or medical specialists, including gynecologists and psychiatrist. 
Meanwhile, the COVID-19 testing promotion includes discounts of up to Rp 150,000 (US$10.17) and is applicable at over 250 of the company's hospital and lab partners across Indonesia.
Halodoc cooperates with more than 20,000 licensed doctors and over 2,500 hospitals and pharmacies in more than 100 cities.
According to Dionisius, the company has organized more than 150,000 rapid and PCR tests as of the month of July. 
Halodoc also allows users to purchase medicine or supplements and have them delivered to their doorstep, as well as book their visit to a hospital to avoid long lines. (kes)