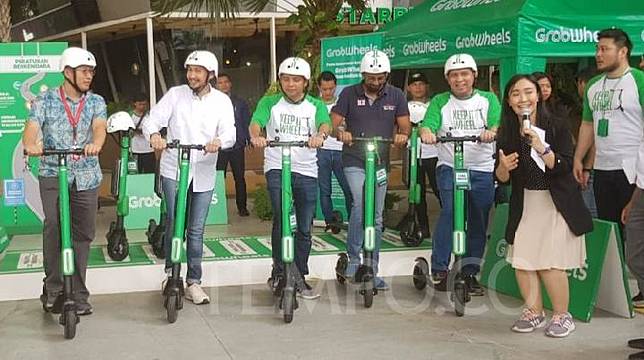 TEMPO.CO, Jakarta - Twitter was shocked by a post about a car that hit GrabWheels' electric motorist near the FX Sudirman area in Central Jakarta. The incident, reported to have taken place on November 10, killed two people and injured one.
"My brother on the morning of 10th (November) had an accident when riding Grab Wheels near FX with his friends. Two of his friend died and one was injured after being hit by a car from behind," twitter account @renimerdk posted on Tuesday, November 12.
The account said that the brother was also injured and suffered psychological trauma.
The tweet thread also stated that the driver of the car was under the influence of alcohol. "FYI, it was a guy who hit them and he was drunk!" the tweet said.
@renimerdk' story about the incident had been retweeted more than 13,900 times. Many also replied and expressed concern over the case.
Tempo had tried to contact the user but so far there has been no response. The account is still tweeting updates about what happened.
There has been no official statement from the police about the incident.
TEMPO.CO