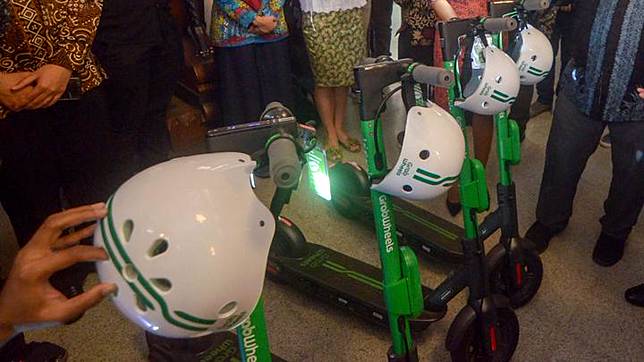 TEMPO.CO, Jakarta - The Indonesian Consumers Foundation (YLKI) urged the management of ride-hailing firm Grab to stop the operations of its latest e-scooter service dubbed the GrabWheels due to safety concerns.
"YLKI asks Grab managements to stop renting the electric scooters (e-scooter) before they fix its safety aspect for customers," said Head of YLKI, Tulus Abadi in an official written statement on Thursday, November 14.
Their plead is based on strong assumptions that Grab management had not provided the proper training or technical manual for the electric scooter users before its operation. Especially in terms of following existing rules and basic traffic signs.
As of infrastructure, Tulus said that Jakarta has yet provided these nimble electric commuting transportation with the necessary track.
"Compare this to cyclists in the Netherlands, where 40 percent of them have been educated properly about traffic safety," said Tulus.
Previously reported, two GrabWheels riders, Ammar (18) and Wisnu (18), tragically succumbed to their injuries after they were struck by a car on Sunday dawn of November 10.
ANTARA