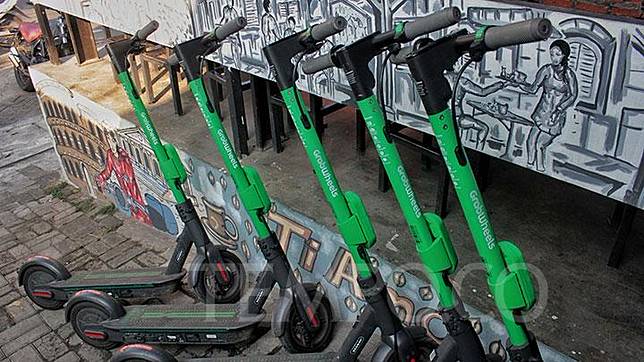 TEMPO.CO, Jakarta - Grab Indonesia announced that it is set to impose sanctions on its GrabWheels e-scooter riders who violate the company's rules and traffic laws, such as riding without a helmet up to operating outside of the intended locations.
"We will sanction GrabWheels riders who continue to violate [our rules]," said Head of Public Affairs Grab Indonesia Tri Sukma Anreiano today.
The Head of public affairs elaborates that sanctions range from Rp300,000 fines up to suspending a customer's Grab account. Moreover, other violations include users operating the e-scooters outside of bicycle lanes, operating the scooters on pedestrian bridges, and operating the e-scooter underaged.
Tri Sukma maintains that these sets of rules were explained to every GrabWheels customers since the service was first introduced but was unfortunately not adhered to by a large number of the scooter's users.
Grab plans to curb the e-scooters' speeds to a maximum of 15 kilometers per hour apart from establishing 6-kilometers-worth of special lanes for the electric scooters within the area of Gelora Bung Karno.
Tri Sukma Anreiano admits that this decision is a direct response to the deadly accident where a car struck several GrabWheels riders that eventually killed two.
TAUFIQ SIDDIQ